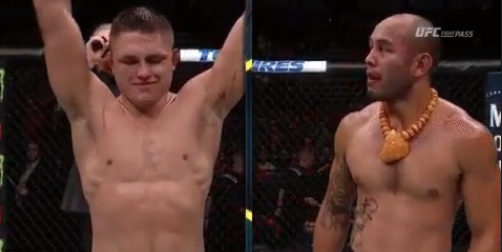 Frank 'The Crank' Camacho made his third appearance in the UFC Octagon January 27 in Charlotte, North Carolina against an up and coming fighter in Drew Dober. Judges scored the card (29-28, 29-28, 30-27) in favor of Dober despite Camacho earning six takedowns to none on Dober.
Ring side commentary from former champ UFC Dominick Cruz was also stunned by the scoring stating,
"I don't think these judges know what a takedown is. I'd love to show them," said Cruz.
The brawl was another three-round slug fest, which has become a trademark for Camacho in the UFC, earning him his third straight Fight of the Night Bonus.