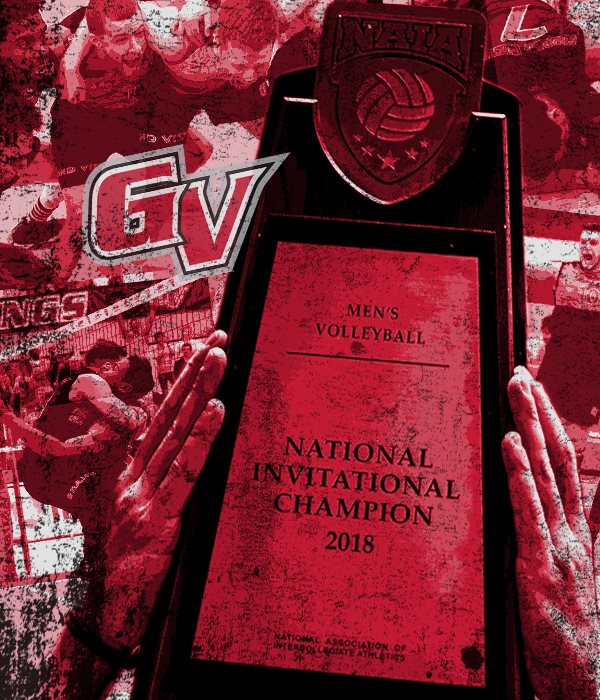 By Patrick Lujan
How many times have you heard that 'the third time is a charm'?
Guam son Donan Cruz has been at the helm of the Grand View Vikings men's volleyball program and has made it to the NAIA Championships the last five years. This was his third straight year sitting in championship row before finally being hoisted up as king of the court.
The Vikings took the national title in four sets over Benedictine University at Mesa on their home court in Des Moines, Iowa over the weekend.
GSPN caught up with the Guam southern boy as he recollects on the championship season and how the Guam culture carries over to his collegiate coaching career.
VIDEO: Highlights from KCCI News in Iowa
GSPN: This has to be so sweet for you after coming so close in the past years.
Cruz: Absolutely. And this year was also the most growth any team had over the course of the season. We had to learn how to coexist as a team in order to maximize all our assets we had this year. It was not an easy process but we put it together at the right time.
GSPN: What part of the championship match did you know that you absolutely were going to win?
Cruz: After getting to this point three seasons, I did not rest easy until the 25th point was scored in the fourth game. We have blown major leads in prior years so I did not take for granted any situation. However, in every championship we have never won a Game 1 and this year we went up the first two games so we definitely had much more of a different rhythm to the match and ultimately it ended in our favor.
GSPN: How much of Guam do you carry on your shoulders when you get to a stage like this?
Cruz: Guam is where I was raised. My southern roots are genuine and I try to incorporate how I was brought up and apply it to how I mentor and coach. My family and friends that still live back home are strong supporters and it means a lot that we having this conversation considering I moved from home a while ago.
Cruz: There are so many values I learned growing up on Guam that seem to be lost and it is a great opportunity for me to try to share that ideation with others.
GSPN: Any goals is moving up to a bigger college? I'm sure now with a national title under your belt, you've opened even more eyes as a coach.
Cruz: There are always opportunities out there. Over the last five years, things have come up but I am committed to building a special program at Grand View. For coaches, and anyone for that matter, that understand collegiate athletics it ultimately depends on what your personal and professional goals are. I enjoy leading the men's program at Grand View and this is where my focus is at the time.
GSPN: You've recruited some Guam boys in the past. How has that endeavor gone in your eyes?
Cruz: I think good. I can't say that we get a ton of guys but we recruit based on what we can offer them as well. It is not an easy process for guys from Guam to make the transition to being this far from home but also adapting to the level of volleyball here overall.
GSPN: What has been their biggest obstacles, other than the obvious of being away from Guam and the weather?
Cruz: The same as any recruit faces when they get to college. They are surrounded by guys that are equally as physical, equally experienced volleyball wise and in a lot of cases much more experience. They have to learn how to be in a gym that challenges you to be at your best.
GSPN: Anything else you want to add?
Cruz: I appreciate all my friends and family that got me involved in volleyball and basketball growing up. It was a huge part of fueling a fire and passion for the sport of volleyball and is still going! Without them, I would not be as excited about volleyball today.
GSPN:When are you coming home?
Cruz: I have been really trying to work with Mike (Rabago) and Herman (Ada of Guam Volleyball) to get out there for a little volleyball clinic tour but my schedule with USA Volleyball High Performance makes it really challenging but I think you can count on me being there within the year!

Athletes Birthdays by W5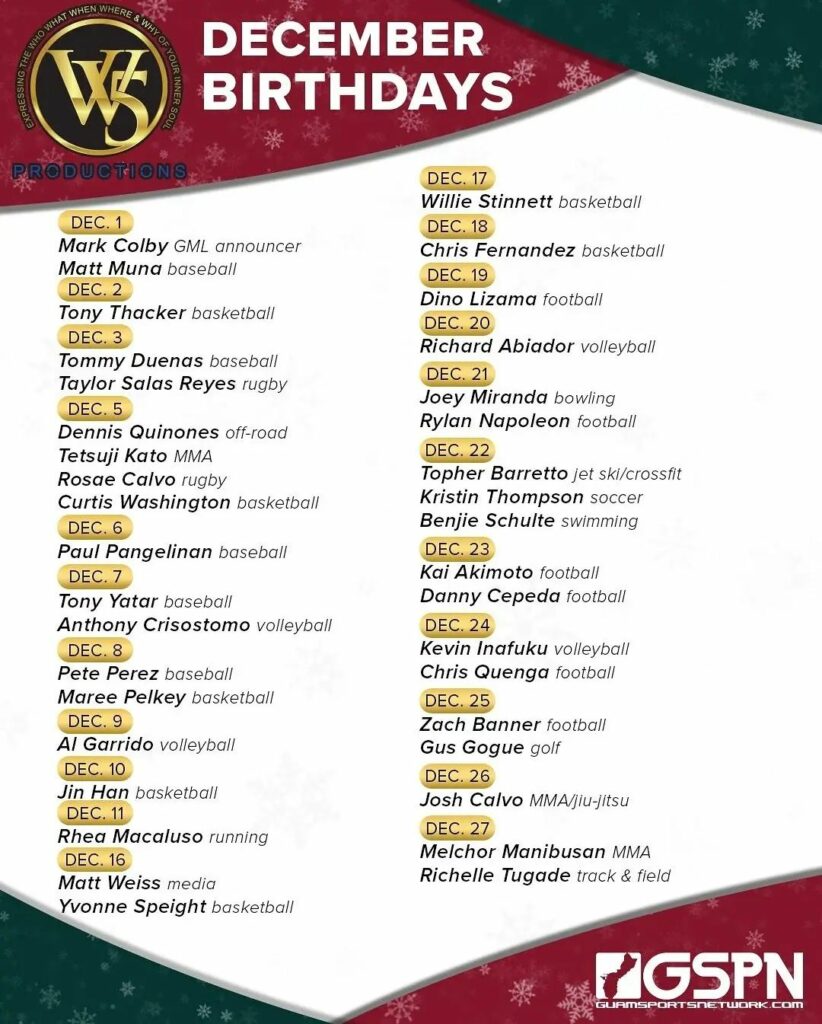 GPS Sports Calendar
SU

MO

TU

WE

TH

FR

SA
Events for December
5th
No Events
Events for December
6th
Events for December
7th
Events for December
8th
No Events
Events for December
9th
Events for December
10th
Events for December
11th
06:00 AM - 08:00 AM
Umatac
Events for December
12th
No Events
Events for December
13th
No Events
Events for December
14th
No Events
Events for December
15th
No Events
Events for December
16th
Events for December
17th
Events for December
18th
19

20

21

22

23

24

25
Events for December
19th
No Events
Events for December
20th
No Events
Events for December
21st
No Events
Events for December
22nd
No Events
Events for December
23rd
No Events
Events for December
24th
No Events
Events for December
25th
No Events
26

27

28

29

30

31

1
Events for December
26th
No Events
Events for December
27th
No Events
Events for December
28th
No Events
Events for December
29th
No Events
Events for December
30th
No Events
Events for December
31st
No Events
National Guard Athletes
Scott Eclavea
Scott Eclavea is a jiu-jitsu black belt and an accomplished MMA fighter. The Guard has given him an outlet in combatives to display his martial art skills, where he's become a head instructor for that program. Eclavea has served since coming out of high school and the Guard has only changed his life for the better.
COMING SOON …
LIVE FOOTBALL ON GSPN
Championship Game – FD vs Guam High @ 7 pm
GSPN Preseason Basketball Tournament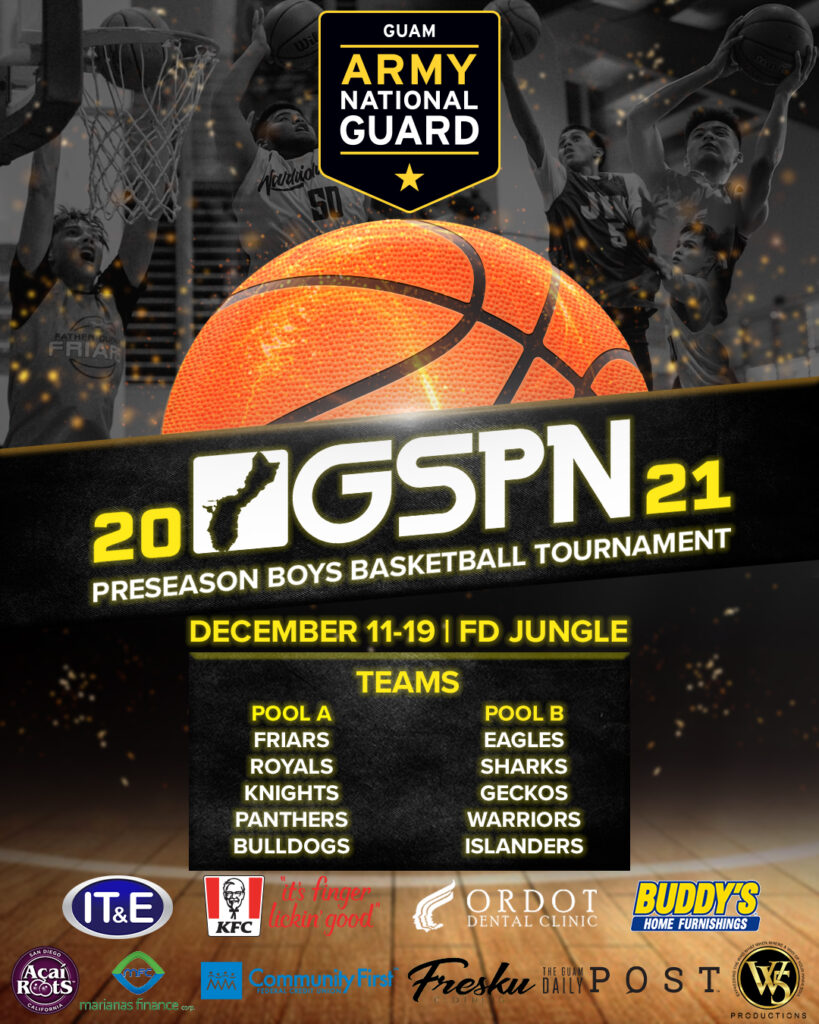 QUICK HITS
Robert Artero Maley recently captured the 182-lb. division of the Costa Mesa Classic, winning via pin in 4 out of 5 matches. Robert is a 4-year varsity wrestler at San Clemente HS (Tritons) and is currently ranked 15th in California's high school scene. He is the son of Jacque Artero Maley (AOLG 1991).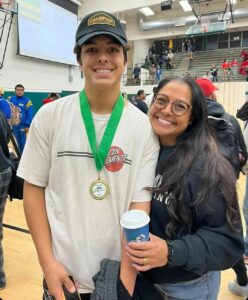 ——————————————–
Pat Taitano and Rich Abiador, teammates on the 1995 SPG volleyball team, have led their high school girls volleyball teams to the Washington State Championships in Yakima, Wa.
Taitano coaches Mt. Rainier High while Abiador leads North Creek High.
There for support is Dr. Mark Perez, a health professor at Central Washington University and a former UOG volleyball player.