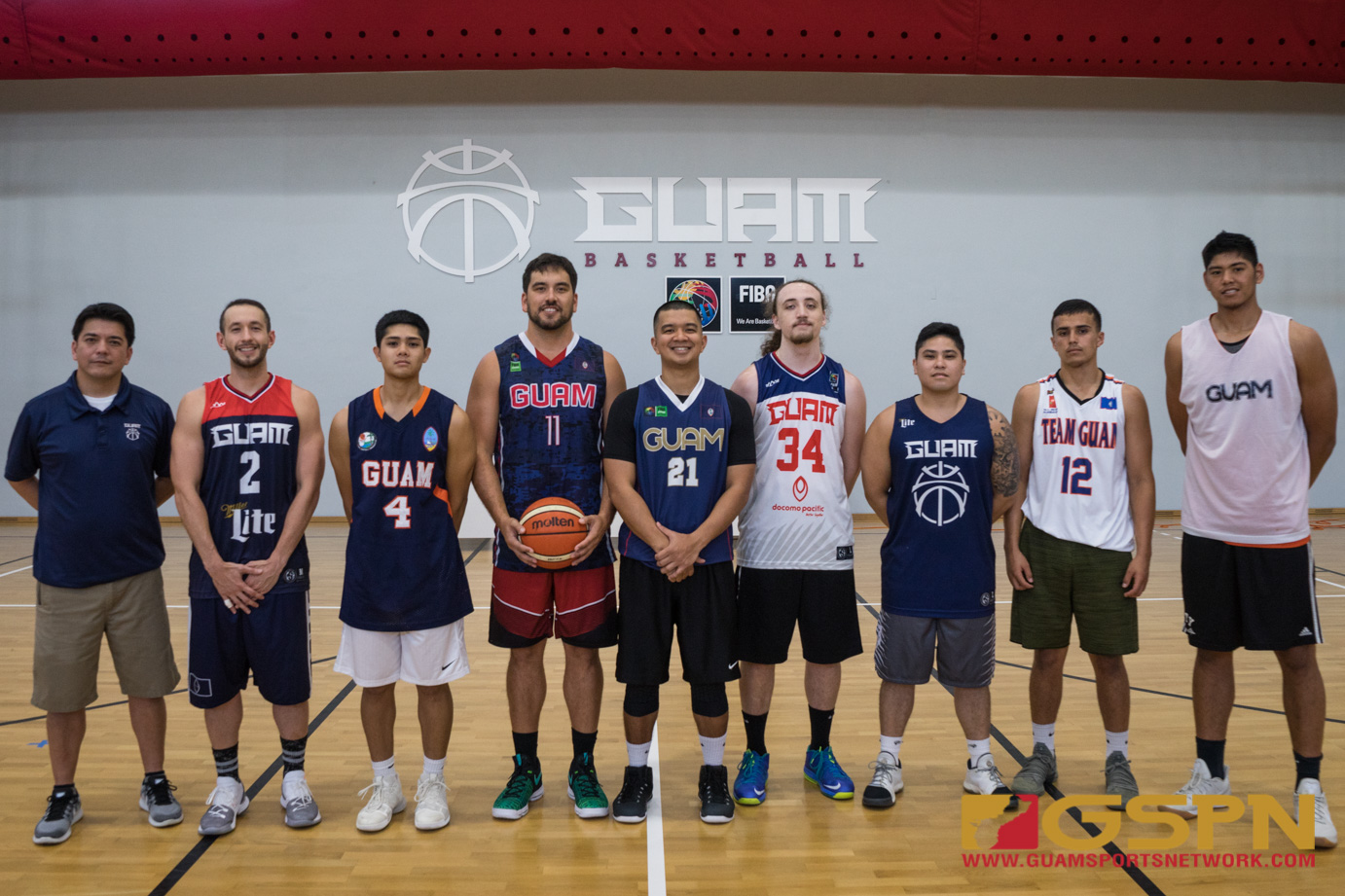 By Nolan Miles
In the rich history of the Micro Games, one constant has always prevailed: Guam Men's Basketball winning gold. Guam's domination in the sport only looks to continue this year as they look to claim gold in Yap. The squad features a healthy mix of youth and experience led by Danny Payumo who has taken on the title of national team head coach for the first time.
Payumo is familiar with Guam's history in the Games and is looking forward to the journey ahead.
"It's definitely in the back of my mind, knowing Guam has never given up a gold medal in the Micro Games. There's definitely a lot of pressure with it being my first time as head coach as well. But I have a lot of guidance from Coach EJ Calvo and our other Guam basketball coaches like Jin Han and Brent Tipton, so I feel I'm prepared, and as long as the team is ready to go, we should be fine."said Payumo.
Preparation and roster construction has been a bit different from years past as the announcement of the Micro Games being a qualifier for the Pacific Games next year has caused the team to change course.
"Originally we had planned to take a young team to the Games with a lot of players coming straight out of high school, but with the Micro Games now becoming a qualifier for the Pacific Games we decided to add some veterans and some experience with guys like Seve Susuico and Mekeli Wesley coming back from the gold medal team of the Pacific Games in 2016." said Payumo.
Men's National Team Roster
William Stinnett
Merwin Martin
Billy Belger
Ben Borja
RJ Kranz
Andrew Carlos
Rafael Sablan
Mekeli Wesley
James Stake
Michael Sakazaki
Seve Susuico
Returning from the 2014 Gold Medal team, Seve Susuico is no newcomer to the Micro Games. He sounded off on what he's looking forward to this time around with it being his third time: "The history of Guam in the Micro Games definitely weighs heavily on my mindset, there's a reputation we need to uphold, being dominant in the region is something Guam has always done, and we're looking forward to doing the same thing again this tournament."
Billy Belger meanwhile will be participating in his first Micro Games and sees it as an opportunity to prove himself. " For me as a newcomer it's all about gaining experience, I just want to go out there, work hard, and benefit the team in any way I can." said Belger.
Belger joins RJ Kranz and Ben Borja who will also be making their Micro Games debuts.
"We're excited to see the what the young guys like Billy, Kranz, and Ben bring to the team and how they perform. I would say that these guys bring a healthy mix of youth to go along with the experience on the team." said Coach Payumo.
Payumo says the team is prepared for whatever they see from the competition and is unique from Guam teams in the past.
"We're prepared for anything that the other teams might throw at us, In my opinion Guam always has good guards, but a difference I see with this team is that we also have some really good size with guys like Borja, and Wesley. We also have veteran leadership with guys like William Stinnett, James Stake, and Seve leading the team."
The team started training over a month ago, but already seem mentally and physically prepared to perform on the big stage. Payumo thinks the team is ready and hungry and looks forward to chasing gold next month.
Next up on Destination Yap:
June 29 – Men's Volleyball
July 1 – Women's Volleyball
July 3 – Va'a (paddling)
July 5 – Women's Basketball
July 7 – Beach Volleyball
July 9 – Underwater Fishing
July 11 – Wrestling
July 13 – Track & Field
PHOTO GALLERY BROUGHT TO YOU BY:

QUICK HITS
3rd place: Big ups to the Para Todu Rugby Club for finishing 3rd out of 16 teams in the Manila 10's Rugby Tournament today. Biba Guam Rugby!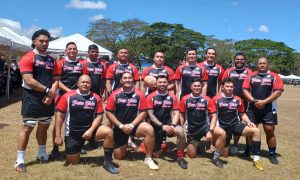 ——————————————
Guam MTB National Championship: Edward Oingerang and Jennifer Camacho are your 2023 MTB national champions. Oingerang finished the course in 1:13:24 while Camacho won her second straight title in 54:08.