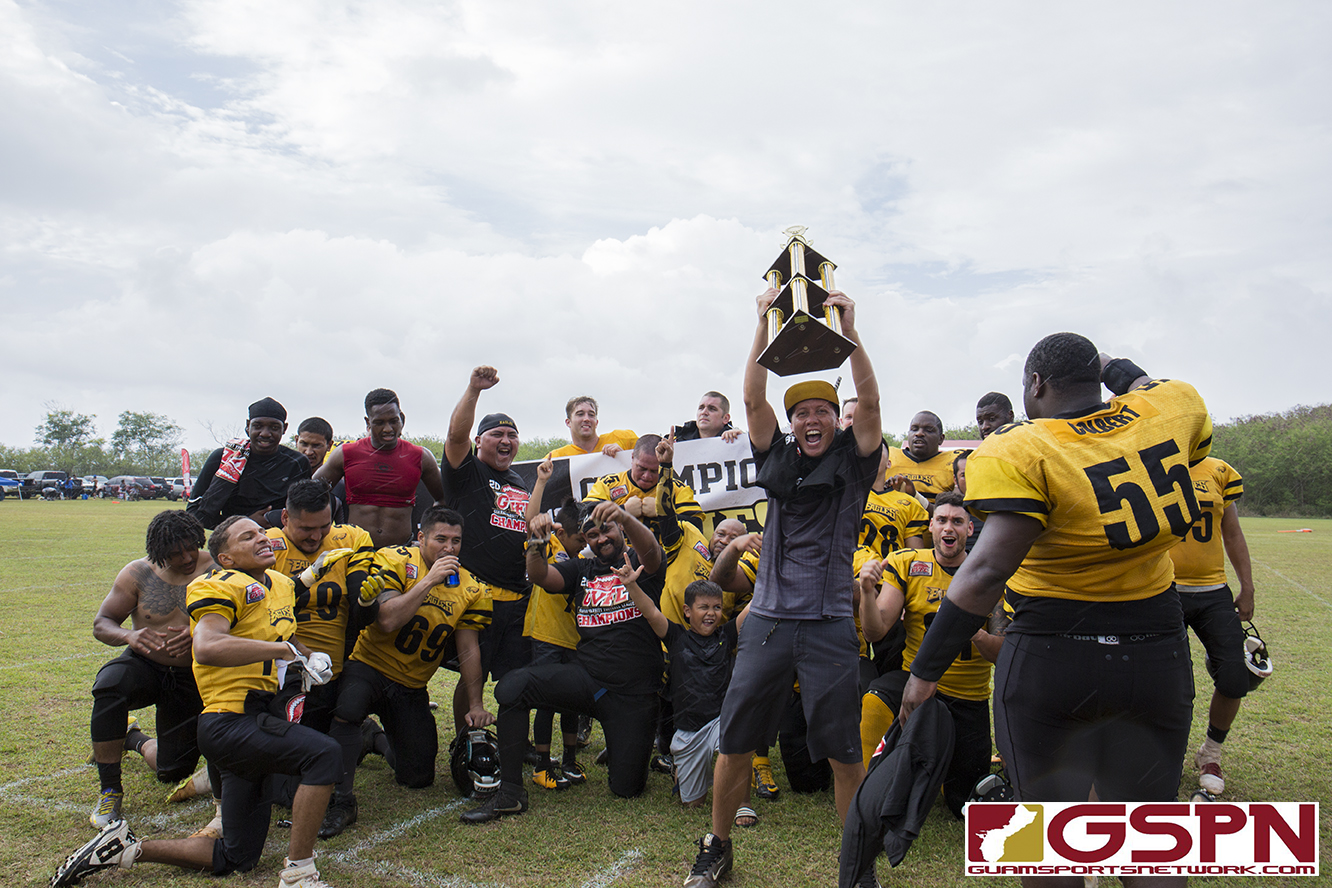 By Kai Akimoto
After a long regular season, the Budweiser GVFL came to a close with the Championship title game being played on Saturday at University of Guam Field with the undefeated first seed Raiders facing up against the defending champions, Island Eagles.
In a back and forth, nail-biting second half, the Island Eagles were able to take off when it counted the most with two rushing touchdowns by running backs Danny Mojica and John Thurmon punching in touchdowns in the 4th quarter for the 14-12 victory and the 2018 GVFL Championship title.
"We were packed with injuries throughout the season and had to really just grind through the trenches. I just told the guys that we just needed to get to the ship and once we were in the ship, everyone would be healthy and would be able to come out 100%. Hats off to the Raiders for playing a very hard fought game. The Raiders have a very explosive offense, but our defense was able to know what they had to do to put a stop to them," said coach Joey Guerrero, head coach of the eagles.
The first half was scoreless as both defenses were able to keep the opposition out of the endzone. Penalty trouble kept the Eagles alive as the Raiders would commit two consecutive penalties before the first play on the opening drive.
Finding themselves 35 yards out from the end zone, the Eagles were unable to capitalize as the Raiders defense began to catch some momentum with big stops forcing the Eagles to punt it away. The Raiders saw opportunities to score as well but were shut out by the Eagles 'no fly zone' secondary defense. The half would end in a stalemate at 0-0.
"The main thing we wanted to do was make them a one dimensional team. They have a very strong well balanced attack, but we knew if we could slow down the run, 'no fly zone' would be in full effect to stop anything that they put in the air and in the end we were able to come away with four interceptions," said Eagles' safety, Gavin 'Agent Zero' West.
The games first score would come off of a 10-yard punch from Danny Mojica in the fourth quarter. Mojica put the Eagles in the red zone with 3 bruising carries for 20 yards to put them at the 10 yard line. Despite being knocked up by a vicious Raiders defensive line, Mojica was able to find a hole and navigate himself through the Raiders' defense and into the end zone to put the Eagles up 7-0.
"It all started off with our line," said Mojica on the adjustments made to get the late touchdown. "They came up big when we needed it. I saw a wide open hole, and I just took it."
The Eagles offensive line had a lot on their plate having to deal with the Raiders' defensive line who is notorious for their intense rush. Candy Taman and the Eagles' line were able to hold it down in the trenches and create openings to put the Eagles ahead.
"We noticed we were controlling them with our snap count. Once we were able to control their D-line, it made it a whole lot easier to make our blocks when their defense wasn't as hard charging as usual," said Offensive lineman Candy Taman on their strategy to neutralizing the threat of the blistering Raiders' defense.
The Raiders found themselves in an unfamiliar position as they were trailing one score. The Raiders' defense would come up big with a tipped punt by Andy Fernandez, who would scoop it up and return it to the 20 yard line. Finding themselves in great field position, the Raiders were determined to get a touchdown.
They would do just that as Jesse "Pumpy" Manglona would advance the ball on three carries to put the ball on the 1 yard line. On second and goal, the Raiders would line up in a double tight formation and punch themselves in as quarterback, Danny Manibusan, would sneak it in to grab the hard earned 6 for the Raiders. However, the raiders would miss the field goal on the PAT attempt to leave the Eagles with the lead at 7-6.
With the game starting to take a turn for the Raiders, the Eagles would need to answer back on the ensuing drive. The answer wouldn't take long to come as running back, John Thurmon, would bounce it out to the sideline as he was able to break away for a 70 yard touchdown. With the PAT kick after, the Eagles would clinch the lead with a 14-6 lead.
The Raiders offense would be able to get on the board again with a 32 yard reception in the endzone to grab a touchdown to cut the deficit down to 2 points. After failing to convert on a 2 point conversion, the Raiders would try their luck on an onside kick. After bouncing off of an Eagle player, the ball would find itself at the bottom of a pile. Rising from the pile would be Damon Hacog who would get possession back for the Raiders.
With the ball in good field position, the Raiders would take to the air to try and grab a touchdown with less than three minutes left on the clock, however, Eagles' linebacker, Joe Terlaje, would come up big with an interception in clutch time to extinguish the Raiders' hopes of grabbing the lead. As the clock wound down, the Eagles celebrated their second straight GVFL title as Champions with a final score of 14-12.
"I'm just happy that we got to this point. We had a lot of injuries throughout the season, we had to work hard to get to this point. We were underdogs the whole season, no one had any respect for us. We just kept going to get to the championship because we knew if we just got there, we could win it," said West on the preparation building up to the spectacular defensive performance by the Eagles' secondary.
With another championship in the books for the Eagles, it would be easy to speculate what next season has in store for the Eagles organization, but for coach Joey Guerrero, the focus remains on the present.
"As far as the future of the Eagles' organization, we have both military and local guys. We are over all a chex mix of players no matter what. At the end of the day, we groom our all our players with the help of our veterans that we have here so that we can all be on the same page. We will have guys who are going to step up and help put together another team next season, but for now, we're just focused on celebrating a back to back championship title and we're just going to enjoy this hard earned victory," said Guerrero.
photos and video from Michael Ebio coming soon
PHOTO GALLERY BROUGHT TO YOU BY:

GPS Sports Calendar
SU

MO

TU

WE

TH

FR

SA
28

29

30

1

2

3

4
Events for July
1st
No Events
Events for July
2nd
No Events
Events for July
3rd
No Events
Events for July
4th
No Events
5

6

7

8

9

10

11
Events for July
5th
No Events
Events for July
6th
No Events
Events for July
7th
No Events
Events for July
8th
No Events
Events for July
9th
No Events
Events for July
10th
No Events
Events for July
11th
No Events
12

13

14

15

16

17

18
Events for July
12th
No Events
Events for July
13th
No Events
Events for July
14th
No Events
Events for July
15th
No Events
Events for July
16th
No Events
Events for July
17th
No Events
Events for July
18th
No Events
19

20

21

22

23

24

25
Events for July
19th
No Events
Events for July
20th
No Events
Events for July
21st
No Events
Events for July
22nd
No Events
Events for July
23rd
No Events
Events for July
24th
No Events
Events for July
25th
No Events
26

27

28

29

30

31

1
Events for July
26th
No Events
Events for July
27th
No Events
Events for July
28th
No Events
Events for July
29th
No Events
Events for July
30th
No Events
Events for July
31st
No Events
Foody's 5 Fun Facts
St. John's Knight Aarman Sachdev
DID U KNOW?
Since forming the GNYFF in 2009, the league has never gone without a season until 2020. The league announced their plans to cancel the 2020 season amidst the COVID-19 pandemic.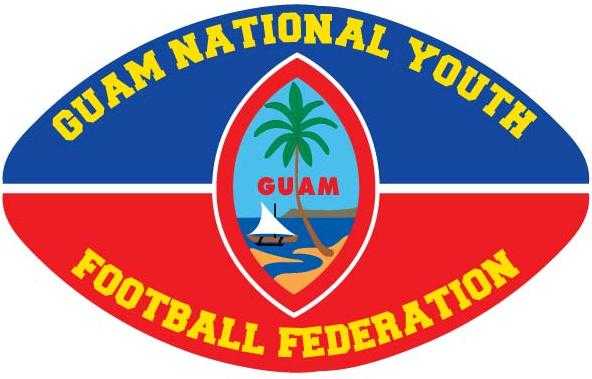 COMING SOON …
ALL SPORTING EVENTS HALTED DUE TO THE CORONAVIRUS ISSUE
QUICK HITS
RIP: Former Guam football player Phil Mendiola, shown here with son Tano, passed away in Las Vegas due to a heart attack. Mendiola played for numerous Guam teams from youth to varsity. He was 39.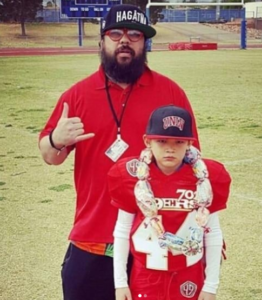 —————————————————-
Morgan McKenna (left with black face mask) poses for a photo with Guam Football Association Technical Director Sang Hoon Kim (seated, with blue face mask) and Guam Football Association Assistant Technical Director Ross Awa (standing) after signing his letter of commitment to play intercollegiate men's soccer for Muskingum University in Ohio. The Fighting Muskies compete in NCAA Division III's Ohio Athletic Conference.