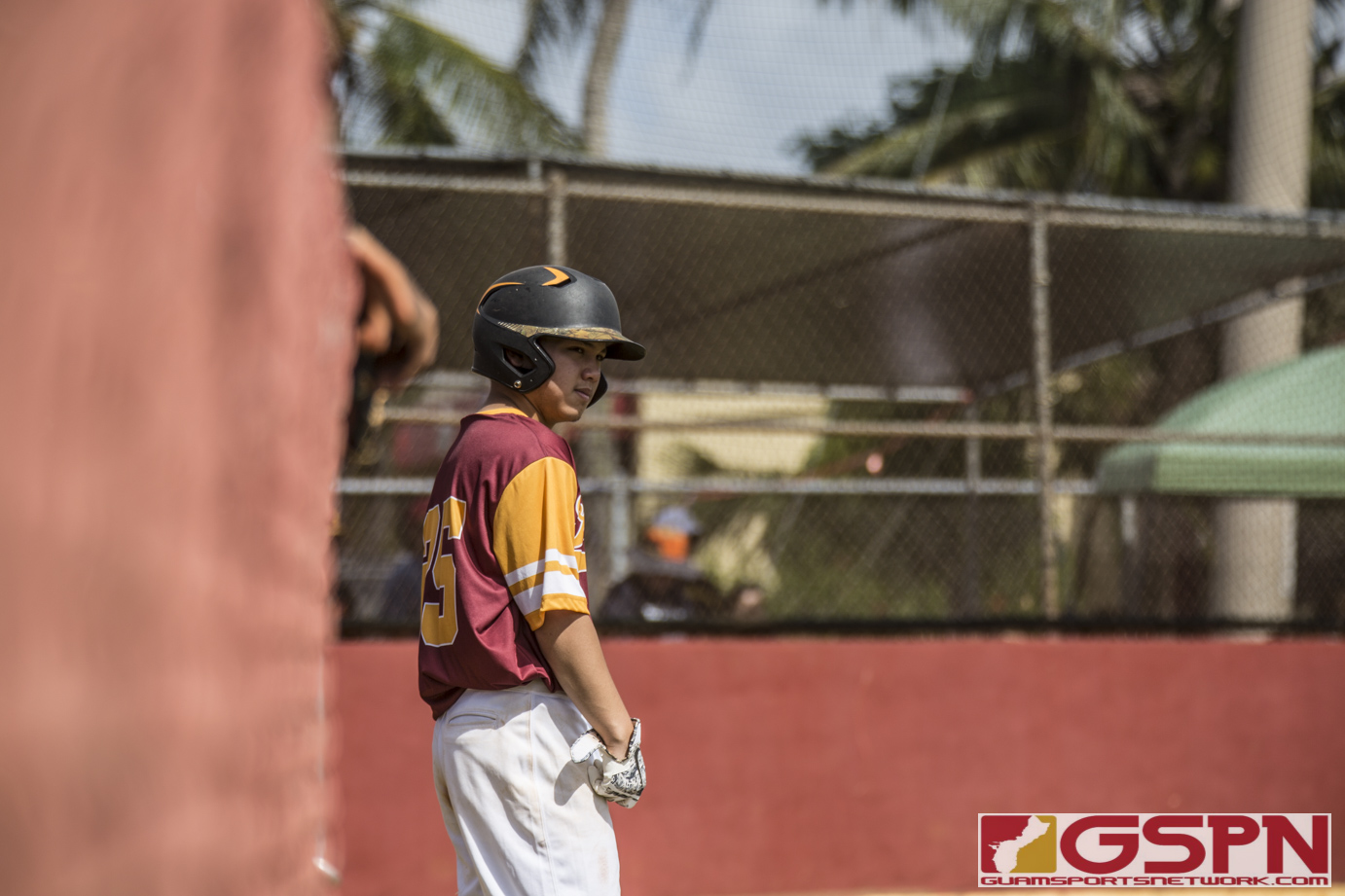 By Nick Akimoto
Looking to recover from their loss against the GW Geckos Wednesday, the Friars started strong in their first appearance in the loser's bracket of the playoffs. Thanks to a stellar pitching core and consistent batting, the Friars move on after a 10-3 victory over the Southern Dolphins.
"We took the loss from GW really hard, so we were more motivated to bounce back from that," said centerfielder, Justin Leon Guerrero. That motivation helped to give the Friars an early lead in the first inning, as the FD boys went on a scoring frenzy.
The Friars move on in the loser's bracket, but now the threat of elimination hangs over their heads.
"We'll improve [for the next game] by working harder in practice and making our routine plays even better," commented Leon Guerrero.
Game Recap
In the first inning, the Friars quickly put away the Dolphins and took advantage at the plate. Big hits from Noah Pereda, Jake Carbullido, Daniel Akimoto, and Gus Sablan, all paved the way for runners to make it in and put the Friars up 5-0.
The Dolphins tried to imitate the same scoring output that the Friars put up, but a great defensive stop by Ethan Lizama prevented a Dolphins run from counting. The Friars came back by tacking on another run after a hit from Ethan Lobatan gave Kobe Martinez enough time to reach home. The Friars were now 6-0, but with plenty of game left to play. FD pitcher, Sean Balauro continued to deliver the heat and was backed up by the lockdown fielding defense, but the Friars offense went on a scoring drought for the next two innings.
The next score would be from the Dolphins as they managed to find their first points in the game. Sage Reyes was able to turn a deep hit by teammate, Joriah Guzman, into a score thanks to a fielding error by the Friars defense. Isaiah Cunic also made his way home thanks to a shot from Xavier Escalona, cutting the lead down to 6-2.
The Friars weren't going to allow a comeback, however. The Friars put up two more point in the next at bat. Gus Sablan hit a line drive to bring in a runner, and a walk with bases loaded allowed another run to make the game 8-2. FD relief pitcher Jake Carbullido came out in the next inning and snuffed out the Dolphins to hold that lead.
FD came out in their next at bat with two more scores after base hits by Gus Sablan and Kobe Martinez both brought in a runner, making the score 10-2. The Dolphins got one last shot in after a base hit by Justin Carbullido brought in a runner, but the Friars would go on to win 10-3.
PHOTO GALLERY BROUGHT TO YOU BY: