By Robert Balajadia
The GW Geckos are champions of baseball for the third time in four years after completing a perfect playoff sweep, beating the Sanchez Sharks 6-4 while holding off a furious rally at the Okkodo Field Saturday evening.
GW was sitting in the drivers seat in the double-elimination playoffs meaning a loss would still guarantee them one more game. The Geckos had no intentions of playing the 'IF' game by turning in a strong defensive performance while holding down the upstart Sharks.
Pitcher Jaren Gumataotao went all seven innings and went into the bottom of the 7th inning up 6-1 after just extending his teams lead after an RBI single. After two dropped balls on fly outs, the Sharks would load the bases for a two out rally that hung rain clouds over the Geckos celebration party.
Sanchez got an RBI single from Jadein "Cheeseburger" Evangelista to carve into the lead 6-2 with the Sanchez dugout pouring on the cheers. An altercation on a stolen base from Shark Ethan Palnia and Gecko third baseman Kyle Quichocho fired up both sides even more and Sanchez responded with another RBI single from Jacob Toves to really put the pressure on Gumataotao.
A timeout would be called to settle the team down as Jaren was still facing loaded bases.
"They just told me to pitch to my strengths and hit the strike zones. I really wasn't thinking much of anything, I tried to block everything out to try and finish the game," said Gumataotao.
Another base hit from Jeremiah Sablan scored another run for the Sharks while facing elimination for a 6-4 deficit. Shark Tyler Santos couldn't keep the wild streak going as his hit stayed in the infield as Gumataotao was able to scoop up the grounder for an easy toss to first baseman Ethaniel Cali for the final out.
Errors would hurt the Sharks giving up three unearned runs early on for a 4-1 deficit.
GW back on top of baseball
After taking over as head coach last season, Dan Leon Guerrero reiterated what he promised his boys in 2018.
"I told you that we're taking back the title this year," shouted Leon Guerrero to his team in the post game huddle.
The Geckos peaked at the perfect time despite having a rough start to the season.
"We had some players who hadn't come out yet at the beginning of the season and it took a while for the team to work together. They are all a bunch of new players and they haven't played together so it did take time. That's what we focused on all season, working fundamentals and to get them to gel and towards the end they all just started to click," said Leon Guerrero.
They were the hottest team entering the playoffs and not even the undefeated FD Friars could extinguish their flames as the Geckos handed the Friars their first loss all year.
"We let these guys know that fundamentals is going to win games. They all executed defensively and it was more of the execution while trying to keep the errors to a minimum. We had a whole week off and the communication was there in practice all week and we knew what we needed to get done to win it today," added Leon Guerrero.
Gumataotao takes the win for GW and pitcher Rico Miner takes the loss for the Sharks. League MVP Sigfrido Sanchez relieved Miner in the 6th inning.
PHOTO GALLERY BROUGHT TO YOU BY:

Athletes Birthdays by W5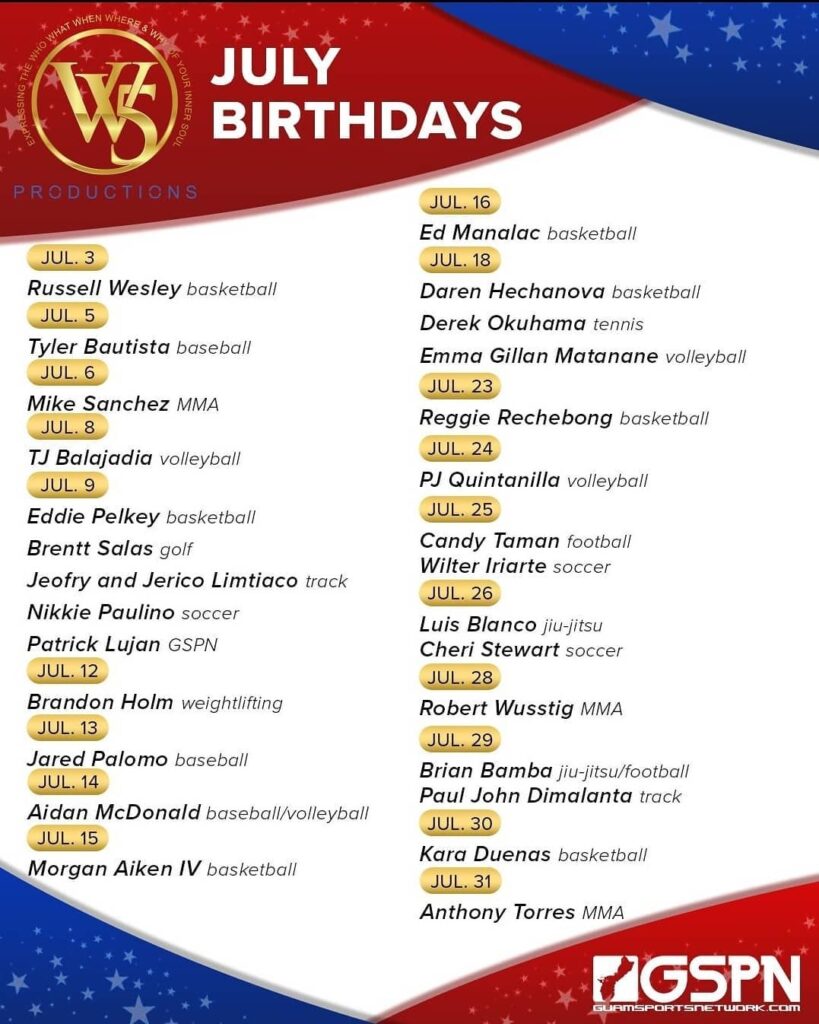 Foody's Fun Facts
Favorites From Year 2
COMING SOON …
2020 Tokyo Olympics
UFC Fight
Aug 1: Trevin Jones vs. Tony Kelley
QUICK HITS
Nicole Cruz had a chance to take a photo with USA gymnast and GOAT Simone Biles on her way to the Tokyo Olympics. How cool!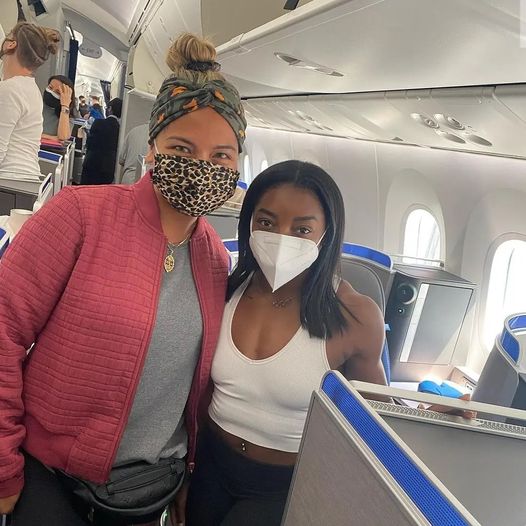 ————————————–
Guam's Joey Miranda met up with Chamorrita Softball Star Bubba Nickles and Olympic Teammates Dejah Mulipola and Aubree Munro out in Tokyo!
Photo credit: GNOC