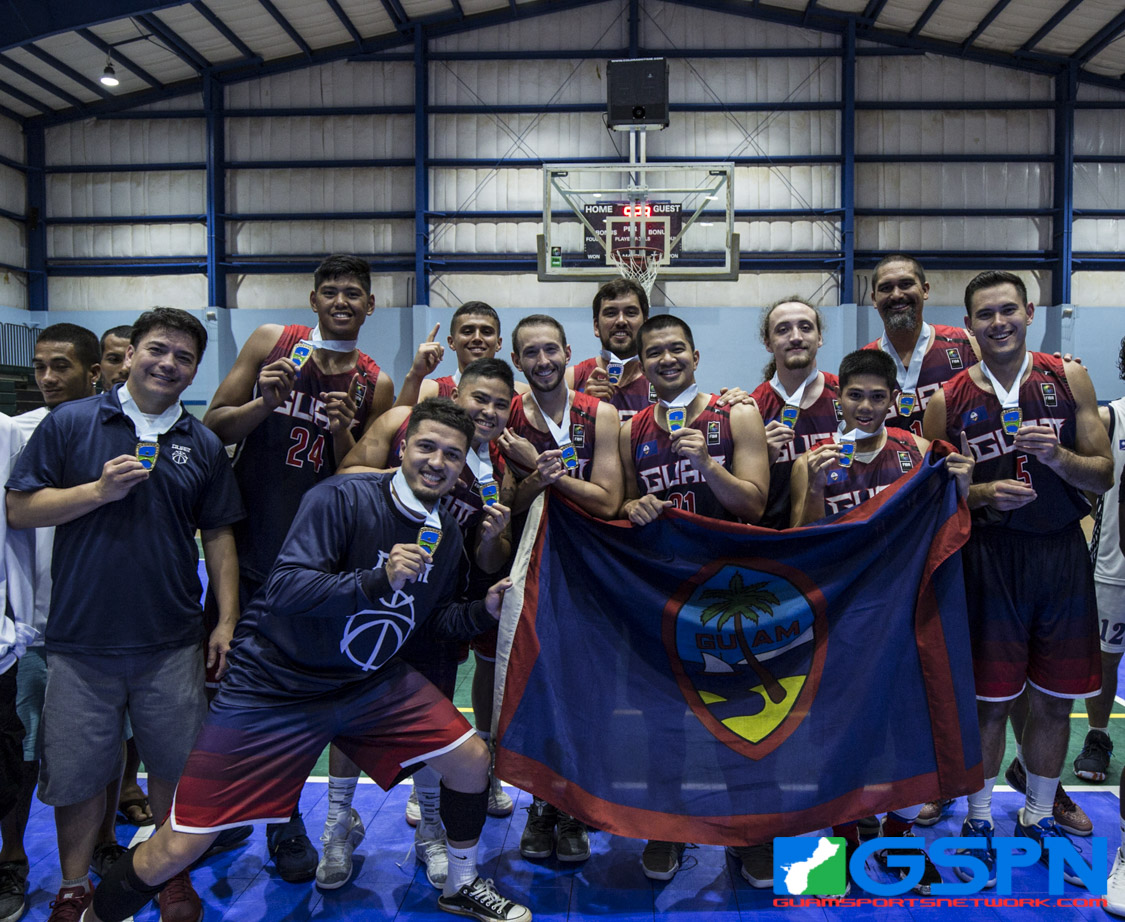 By Robert Balajadia
Colonia, Yap – Guam Basketball's mission every Micro Games is to win gold, and win it convincingly. But ever since FIBA officially announced the Micro Games as a qualifier for the 2019 Pacific Games in Samoa, the incentive to win became an even bigger goal.
While rocking 'T2' in their jersey's in memory of Guam Basketball President Tony Thompson, Guam's men's and women's basketball team successfully punched both of their tickets to the Pacific Games after defeating RMI in a double-header gold medal game Tuesday evening. The ladies used a second half spurt on defense to run down RMI 62-38 while the men battled through a grind-out game to outlast RMI 86-72.
Shortly after their medal ceremony, both teams darted out of the building to catch a flight back to Guam.
Wesley shines against RMI
The biggest difference maker on Team Guam in the gold medal game turned out to to be, well, Team Guam's biggest player. Mekeli Wesley provided a steady flow of offense on his way to 22 points as Guam scored 37 of their 86 points from the free throw line.
Wesley's presence in the paint proved hard to stop for RMI as the former pro shimmied his way to six early points to help give Guam an early 9-0 lead. RMI didn't shy away from the long ball as they knocked in three treys to stay within Guam 20-13 after the 1st quarter.
RMI got as close as 27-25 after a deep three from Frederick Shoniber, but Guam would get into the bonus early that resulted in seven straight trips to the free throw line. Guam held a 42-29 lead by halftime.
RMI would cash in their best offensive period in the 3rd, outscoring Guam 25-23 with Guam still in control 65-54 heading into the final stretch.
Wesley would score nine of his 22 points in the final period to keep RMI at bay, securing Guam's chance to defend their Pacific Games gold medal in 2019!
Rooks turned vets to lead Ladies over RMI
The rookies in the 2014 Micro Games turned into the teams leading veterans in 2018 as Destiny Castro and Kali Benavente contributed mightily in Guam's victory over a tough RMI squad. Even with the late addition of Joy Pangilinan, Guam's offense proved hard to stop as Pangilinan scored a game-high 15 points while Castro added 14 while battling some injuries.
"We always had veterans to look up to last Micro Games, but this time we were the veterans. We had to be an example to the younger ones this time around," said Benavente.
It took a strong defensive 3rd quarter for Guam to pull away as they outscored RMI 22-4 to lead 53-39 heading into the final quarter.
"We had to fight. Our defense came alive in the 3rd quarter and that's when we really started to play our game and that's how we built that lead," said Castro.
RMI's Jessica Olson scored all 11 of her points in the first half as she kept RMI in the game only trailing 31-25 by halftime. Guam's defense kept RMI to just 13 second half points which proved to be the biggest difference.
The offense got a spark from Pangilinan, who has been coming off the bench in the Micro Games as she has been trying to blend with the offense due to lack of court time. Pangilinan started in the gold medal game and was able to gel with the girls rather quickly.
"It was difficult at first, because I knew the plays but not all of the options we had. But during the semis and in the finals, I felt I was really able to gel because I'm used to playing with these girls. It became much easier to adjust," said Joy.
A bulk of the Micro Games girls will be pioneering Guam's team in Samoa as they've already shifted their attention towards grabbing gold in the 2019 Pacific Games.
PHOTO GALLERY BROUGHT TO YOU BY:

Foody's 5 Fun Facts
Harvest Eagle Trinity Terlaje
DID U KNOW?
FD senior Matt Fegurgur first dunked a basketball in his freshman year when he was 6'4″. The now 6'9″ center looks to dominate high school hoops.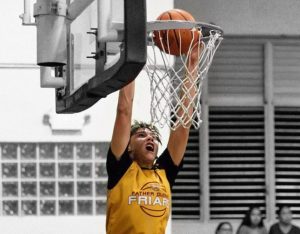 COMING SOON …
– Rizin 21: Aguon and Martinez
– FIBA Asia Cup: Guam vs. New Zealand, Feb 23
– Zach and Larry Return to Guam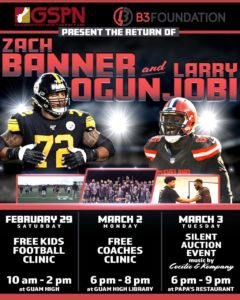 Brawl MMA March 13
QUICK HITS
190 runners took part in the 48th Hafa Marathon (half marathon).
Here are the top 5 finishers:
Ryan Matienzzo 1:13:17
Kris Lawrence 1:24:12
Taiga Sato 1:25:05
Chris Rasmussen 1:26:48
Carlos Leon Guerrero 1:28:46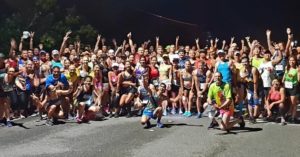 —————————————————-
Guam flags were waving in Clearwater, Florida in support of Bubba Nickles and Team USA in their Pre Olympics Softball Tour.