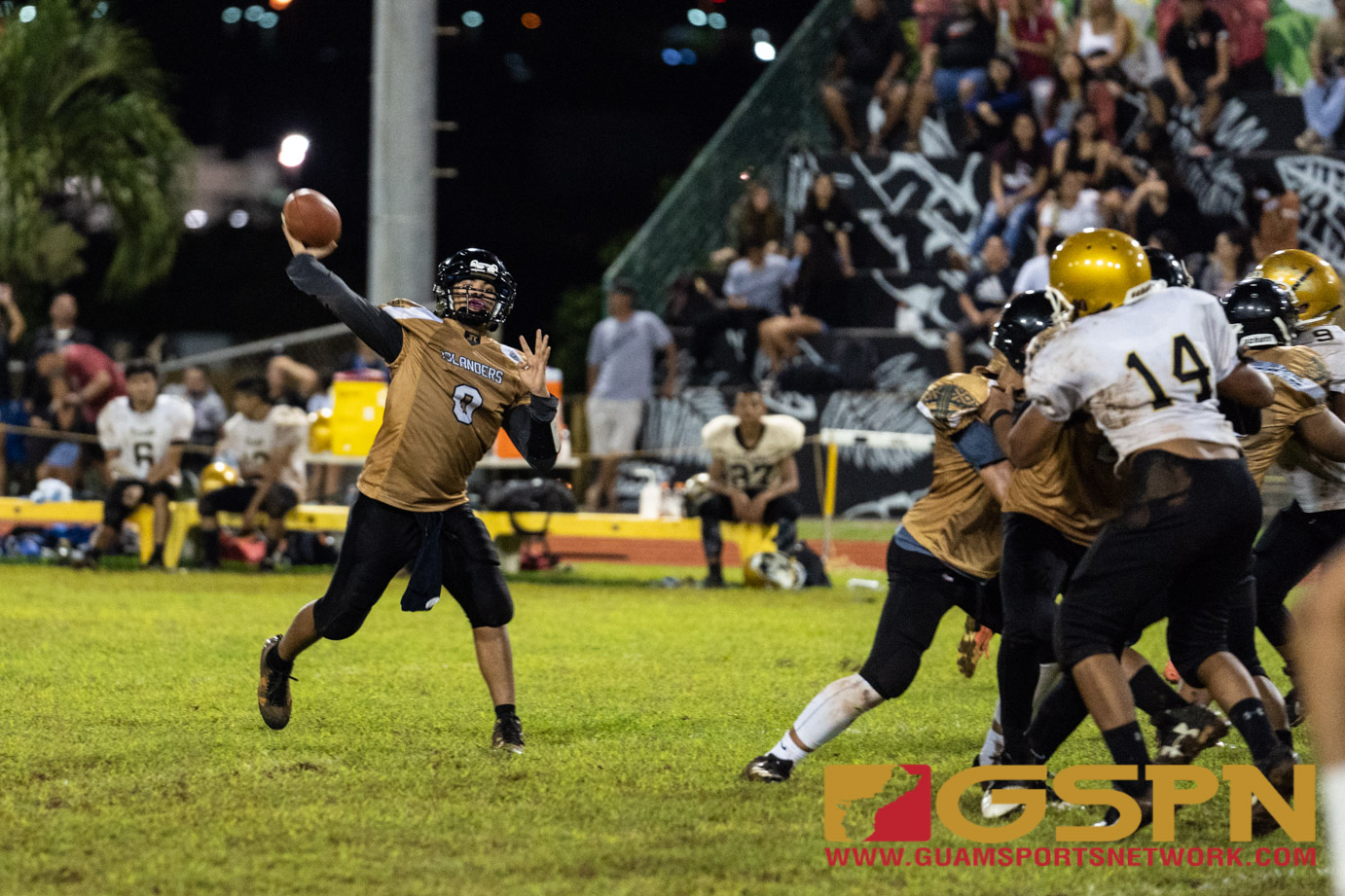 JFK Islander's quarterback Andrew Perez has found a new football home and the now senior helped the home team JFK defeat the Tiyan Titans 28-0 to improve to (2-0) on the season. Perez got the nod against the Titans after sitting out in week 1. His first night as an Islander ended with a passing and rushing touchdown.
Perez connected with receiver Nico Velez in the 1st quarter for a 65-yard scored and running back Deante Delgado punched in a red zone run to have JFK up 14-0 at the half.
Running back Justin Camacho extended the lead with a touchdown run in the 3rd quarter and Perez closed the night out for JFK with his final score on a quarterback sneak for a 28-0 game.
The Islanders early season hot streak will be tested against the FD Friars next Saturday while the Titans try and regroup to handle the Sanchez Sharks on Saturday as well.
PHOTO GALLERY BROUGHT TO YOU BY: