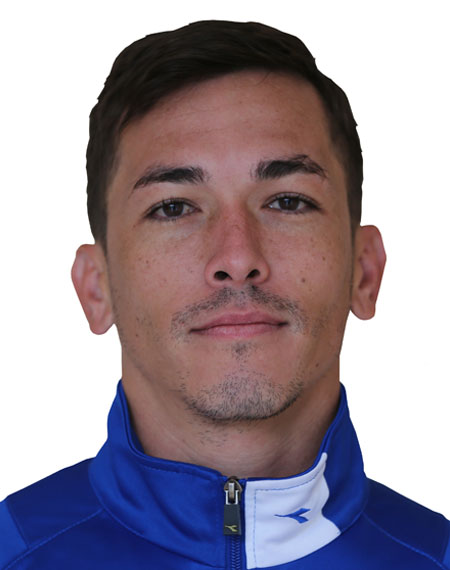 PRESS RELEASE – Demonstrating a new national playing style, Guam outclassed the Northern Mariana Islands 4-0 to officially open its bid in the EAFF E-1 Football Championship Preliminary Competition Round 1 Mongolia Sunday afternoon at the Mongolian Football Federation Stadium in Ulaanbaatar.
"I would like to thank the head coach of NMI (Mita Michiteru) for the match and also pay homage to the progress that he has made with NMI," said Karl Dodd, head coach of the Matao, Guam men's national football team. "We are using this tournament to implement our new playing style in competitive matches. I thought that the players executed this well for 70 minutes of the game and then we became inconsistent toward the end. This is all part of the learning process of a new playing philosophy and we are on the right track – as long as we can improve each game, then we are on track.
"It was also a great opportunity for four debutants: Ryan Quitugua (21 years old), Devan Mendiola (19 years old), Isiah Lagutang (21 years old), and Kyle Halehale (16 years old). All of these players represented the island with a worthy performance," Dodd added.
The Matao played a strong passing game that kept NMI defenders stymied on Guam's attacking plays, with all four of the team's goals ultimately finished from inside of the box by the 68th minute.
Speedster Mendiola scored Guam's first goal of the tournament and the match's eventual game winner in the 13th minute off a pass from Mark Chargualaf. Marcus Lopez, unmarked inside the box, buried the first of his two goals in the 26th minute off an assist from Jason Cunliffe for the 2-0 halftime score.
Lopez returned the favor in the 65th minute, assisting Cunliffe's goal from close range between two NMI defenders. Another Cunliffe-Lopez connection three minutes later resulted in the final 4-0 score.
The Matao will next play against Macau Tuesday beginning at 1 p.m. Mongolia time (3 p.m. Guam time). The team's final match will be against the host country on Thursday beginning at 5 p.m. Mongolia time (7 p.m. Guam time).
The Masakåda, Guam women's national team, also competing in the tournament, will play its first match of the women's competition Monday against Macau at 2 p.m. Mongolia time (4 p.m. Guam time).
A full schedule of matches, is available on the tournament's official Web site: https://eaff.com/competitions/eaff2019r1/index.html
All matches of the tournament will be available to watch online via Internet Live Stream on EAFF.com

2022 GSPN I MÅS METGOT COMPETITION
2022 GSPN I MÅS METGOT COMPETITION
2022 GSPN I MÅS METGOT COMPETITION
2022 GSPN I MÅS METGOT COMPETITION
2022 GSPN I MÅS METGOT COMPETITION
2022 GSPN I MÅS METGOT COMPETITION
COMING SOON …
GNYFF Championship Saturday
2nd Annual Greg D. Perez Fishing Tournament on Saturday
GML Playoffs
1st Quarter Sports
QUICK HITS
Team Onslaught represented Guam at the National X-Ball League paintball tournament in Sacramento, CA. The squad finished in 3rd place out of 12 teams in the Division 5 category.
Front L-R: Frankie Borja, Robert Delos Reyes
Back L-R: Marvin Reyes, Ericka Camacho, Gavin Santos, Nick Rivera, Nikki Tan, Adrian Mora, Ralph Sgambelluri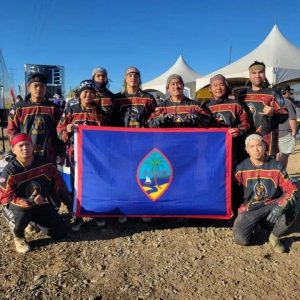 ———————————————–
Purebred Jiu-Jitsu Guam adds three more to their black belt stable. Daniel Cayanan, Cameron Mantanona and Peter Ungacta received their black belts on Saturday from Professor Stephen Roberto.