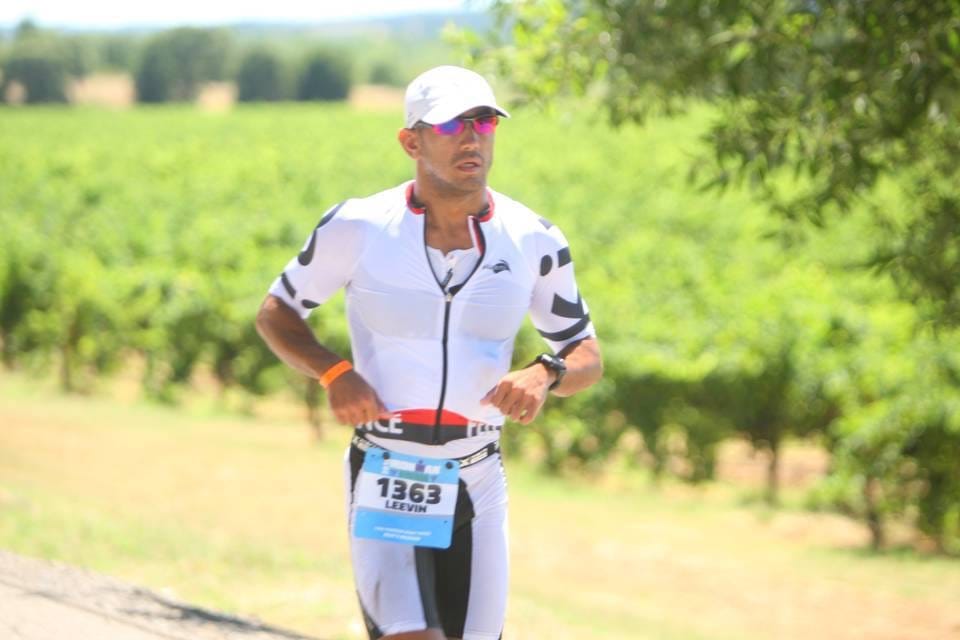 By Jay Leon Guerrero
With completion of the 2018 elections, 2019 will bring many new faces elected to public office. One of those new faces is the newly elected Attorney General Leevin Camacho, who is also an outstanding triathlete. Although he had a setback from an injury and with the elections and was unable to compete this year, Camacho is still passionate about sports.
An alumni of JFK, Camacho contributed to championships in Cross Country and Track and Field. He was an All-Island champion in the 110m Hurdles, 4×400 Relay and the Javelin. He also played basketball for the Islanders.
After graduating from JFK, Camacho went to college at the University of Washington and Boston University School of Law. He came back home and got married to his wife Jen Camacho. His latest competition was the Jeju Challenge, a half-Ironman distance triathlon in Korea.
GSPN further asked Camacho about sports and how it helped him with his occupation and how it will help him as Guam's Attorney General. Here are some Q & A questions we asked Camacho.
GSPN: How can you compare the challenge of training for a triathlon and the challenge of becoming Guam's Attorney General? Do the two have similarities?
Camacho: I would say both require planning, discipline and passion.
At the end of each racing season, I would sit map out the upcoming season into three general phases: base, build and race. This would work backwards from the date of my most important or "A" race. For the campaign, we worked backward from the date of the Primary Election and General Election and mapped out our campaign. But a plan is only as good as your discipline to execute it.
It's so easy to have a good plan, but then get caught up in the moment and abandon it at the first sign of things going better or worse than expected. In a triathlon, this usually happens when you feel great at the start of the bike or run. Your plan says one thing, but you start thinking, "Maybe I'm faster than I thought!" In most cases, you're not. You end up bonking or worse, getting the dreaded DNF ("Did Not Finish"). There were a few moments during the campaign where it would have been easy to react instead of sticking with our plan. But I'm proud that we stayed the course.
Last, but certainly not least, you have to want it. Training for triathlon is rewarding by itself, but there is nothing like crossing the finish line of an Ironman (2.4-mile swim, 112-mile bike, 26.2 mile run) and hearing the announcer say, "YOU are an Ironman!"
We may have different driving forces, but my training partners all had something that got them up at 4:00 a.m. to do a 100-mile training ride before spending the rest of the day trying to be useful around the house. Similarly, campaigning is hard. I have so much respect for anyone who runs for public office.
GSPN: Being a triathlete requires mental toughness, do you feel the sport may have indirectly prepared you for your new role of AG?
Camacho: I have to go back to my first real sport, cross country, as the better analogy. While you do have training partners for triathlons, at the end of the day triathlon truly is an individual sport. By contrast, cross country really strikes a great balance between being an individual and team sport. Your seventh best runner could prove to be just as important as your fastest runner.
Over the four years I ran at JFK, that mindset and team culture played a huge role in the success we had. As Attorney General, I will need to earn the respect and support of the staff and community partners in order make good things happen because we'll all have a role to play.
GSPN: What made you decide to go into training for triathlons?
Camacho: I ran in high school and was able to keep that up for most of my life. I took a swimming class in law school to have an alternative to running. When I moved back home, I did one of the Super Sprint Triathlons and got hooked on the challenge of trying to put all three sports together.  
GSPN: Many people along your journey were present to support you in sports and becoming Guam's AG, any people you want to thank or any sports memory you want to share?
Camacho: My parents both graduated and played sports at JFK, so I owe them a lot of gratitude. Jen has been extremely supportive in both my triathlon goals as well as the campaign. And of course, I'm extremely thankful for everyone who trusted me with their vote during the election season.
Here's my sports memory: Joe Taitano is my mom's brother and, during my senior year, was coaching GW's basketball team. It was a one possession game late into the fourth quarter and our basket was right in front of GW's bench. I got the ball at the top of the key, just inside the three-point line and all I can hear is Coach Joe yelling at the man defending me, "Let him shoot!" I took the shot and made it.
(Yes, I am so old that people actually took mid-range jump-shots)
We got the stop on GW's next possession and I brought the ball up. Same thing happened – I had the ball near the top of the key and Coach Joe yells, "Let him SHOOT!" I hit the shot again, forcing Coach Joe to call a time out. I probably only scored four points that game, but – if you know Coach Joe – you'll understand why they are by far the most memorable four points in my high school sports career.
GSPN: Do you see yourself competing soon? Do you miss training for the events?
Camacho: Realistically, I will be signing up for races just to complete rather than compete. It's great because it allows me to support my wife and her training now. I do want to give a shout out to my training partners Dave Torre, Allen Kim, Oliver Cerbo and David Santos!
PHOTO GALLERY BROUGHT TO YOU BY: