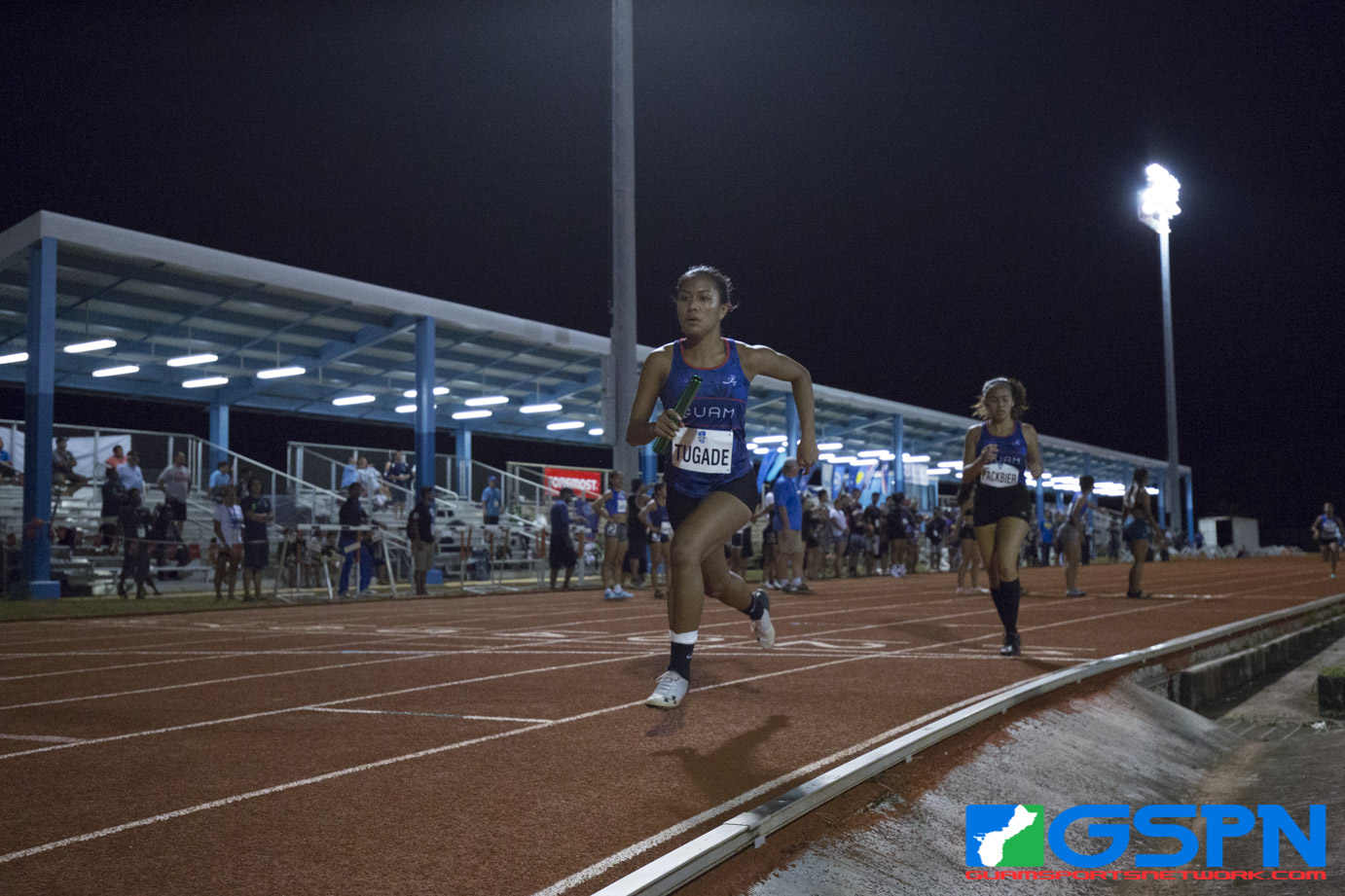 By Robert Balajadia
Colonia, Yap – Guam's Track and Field athletes wrapped up their Micro Games competitions Thursday evening by bringing in 10 more medals on the final day, which brings their total medal count to 36!
Day 4 Medal Count
15k – Ben Middlebrooke (Gold)
100m hurdles (women's) – Richele Tugade (Gold)
Discuss (women's) – Genie Gerardo (Silver), Amanda Cruz (Bronze)
1500m (women's) – Genina Criss (Gold), Madison Packbier (Bronze)
200m (women's) – Shania Bulala (Silver), Celine Amparo (Bronze)
4×400 (women's) – Shania Bulala/Madison Packbier/Richelle Tugade/Celine Amparo (Gold) *Micro Games Record
4×400 (men's) – Darin Pascua/Paul Dimalanta/Joseph Aguon/Jeofrey Limtiaco (Bronze)
Ladies put on show in 4×400
The relay team of Shania Bulala, Madison Packbier, Richelle Tugade and Celine Amparo had already set a new Micro Games record in the 4×100, but Thursday's 4×400 turned into quite the spectacle. Bulala, Tugade and Amparo had just finished running a 200m event before the 4×400 which left the girls running on sheer willpower in the final heat.
Bulala was the first leg and she was motivated to show up after not getting gold in the 200m.
"The 200m is my race and I didn't get the results I wanted. Even though I've never run a 400m in an event, so I was nervous, but I used the motivation from losing the 200m to do it. It was a team effort and I have to give credit to my teammates for the job they did out there," said Bulala.
Packbier took the teams first handoff and managed to give Guam a noticeable lead from 200m out despite trailing Pohnpei from the handoff.
"I was pumped! The 400m is one of my events, as well as the 800m, and I love them so much. I knew that even though Shania was tired that she could book it; that girl is a really good sprinter. I saw that we weren't in first, but my job was to get the lead and that's what I did," said an excited Madison.
Having already ran the 100m hurdles and 200m, Richele was the third leg and she was ready to spend all that she had left.
"I just had to stay strong," said a visibly fatigued Tugade. "I did my best and that's all I could have given."
Then came the anchor and the pressure was all on Amparo. Despite losing a lead to Pohnpei through the first 300m Amparo's game-plan played out just as she thought it would. The final 100m belonged to Celine as she stormed past Pohnpei for a decisive 4×400 gold medal win.
"I honestly didn't know I had that much energy left, I just knew that I wanted it so bad," said an ecstatic Amparo. "I wanted the record and I wanted the gold. When I felt that, I gave it all that I had. I wanted to do this for Guam and do this for my team."
Tugade's six medals is a Team Guam best
Richelle Tugade will leave Yap with the most medals collected by a single Guam athlete in the 2018 Micro Games. After collecting four individual medals and two team medals, Tugade reflected on her Micro Games debut while battling some physical setbacks.
"I feel like I've really earned some of these medals, but some of them I feel like I didn't. Just because you medal in a certain event doesn't mean you performed at your best. I've been sick for the past few days and I've had bad headaches, a nine-out-of-ten scale. I'd end up seeing double by the end of the day. My teammates were helping me get through those back to backs," said Richelle.
Yap got to witness the Tugade sisters in action, which has become quite the rarity given Regine's hectic college schedule at the Naval Academy and Richele's also busy high school career as a JFK Islander athlete. Although Regine's Micro Games stay was brief, it meant something more for her little sister.
"This is only my second international competition with my sister and it felt really great to share the track with her again," said an emotional Richelle as she fought back some tears.
All gold for Genina
Four events. Four gold medals. Genina Georgette 'GG' Criss wasn't willing to settle for anything less as she will leave the Micro Games having collected the most individual gold medals for Team Guam.
"It's such a huge honor to be here in the first place to represent our island. There's just no words I have to describe how I feel right now. I couldn't have done it with my coaches, my parents and everybody else who has supported me," said Criss.
To 'GG', her most memorable event was the 1500.
"I executed my race the way I wanted to, and even though I didn't get the time I wanted, the effort was there and I'm happy with that. I had nothing left in the tank and I gave it everything that I had," said 'GG'.
PHOTO GALLERY BROUGHT TO YOU BY:

Athletes Birthdays by W5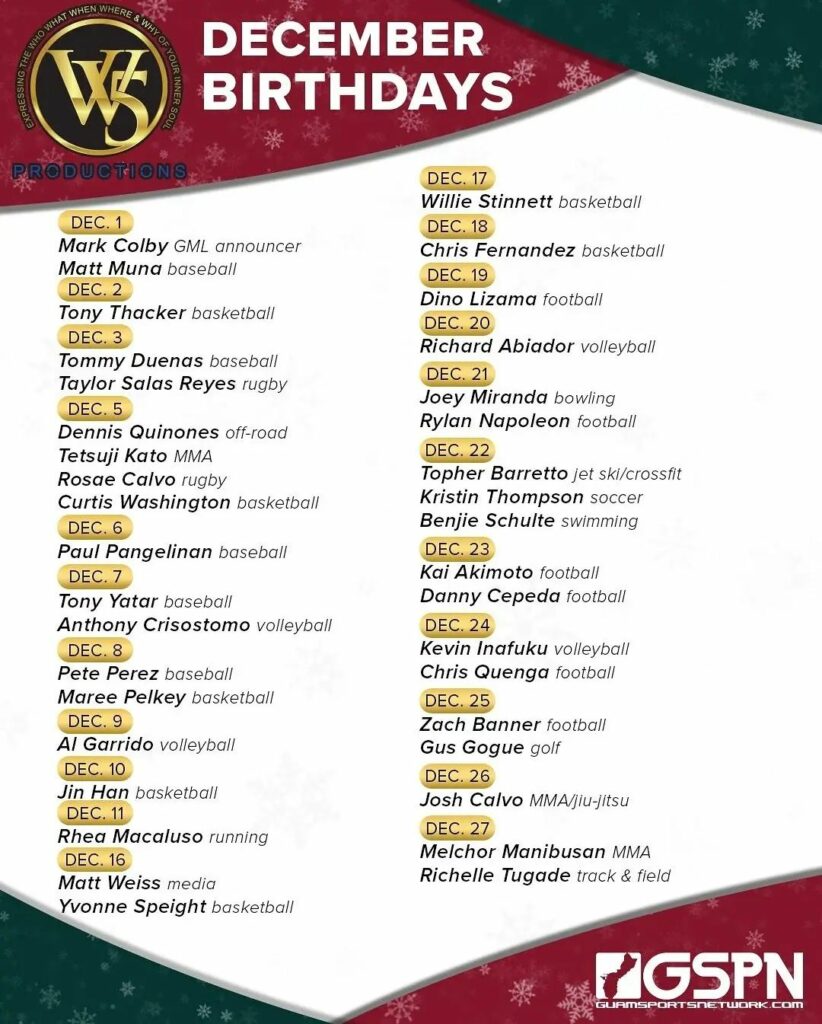 GPS Sports Calendar
SU

MO

TU

WE

TH

FR

SA
Events for December
5th
No Events
Events for December
6th
Events for December
7th
Events for December
8th
No Events
Events for December
9th
Events for December
10th
Events for December
11th
06:00 AM - 08:00 AM
Umatac
Events for December
12th
No Events
Events for December
13th
No Events
Events for December
14th
No Events
Events for December
15th
No Events
Events for December
16th
Events for December
17th
Events for December
18th
19

20

21

22

23

24

25
Events for December
19th
No Events
Events for December
20th
No Events
Events for December
21st
No Events
Events for December
22nd
No Events
Events for December
23rd
No Events
Events for December
24th
No Events
Events for December
25th
No Events
26

27

28

29

30

31

1
Events for December
26th
No Events
Events for December
27th
No Events
Events for December
28th
No Events
Events for December
29th
No Events
Events for December
30th
No Events
Events for December
31st
No Events
National Guard Athletes
Scott Eclavea
Scott Eclavea is a jiu-jitsu black belt and an accomplished MMA fighter. The Guard has given him an outlet in combatives to display his martial art skills, where he's become a head instructor for that program. Eclavea has served since coming out of high school and the Guard has only changed his life for the better.
COMING SOON …
LIVE FOOTBALL ON GSPN
Semifinals: #1 FD vs. #4 Southern (Friday 7 pm)
GSPN Preseason Basketball Tournament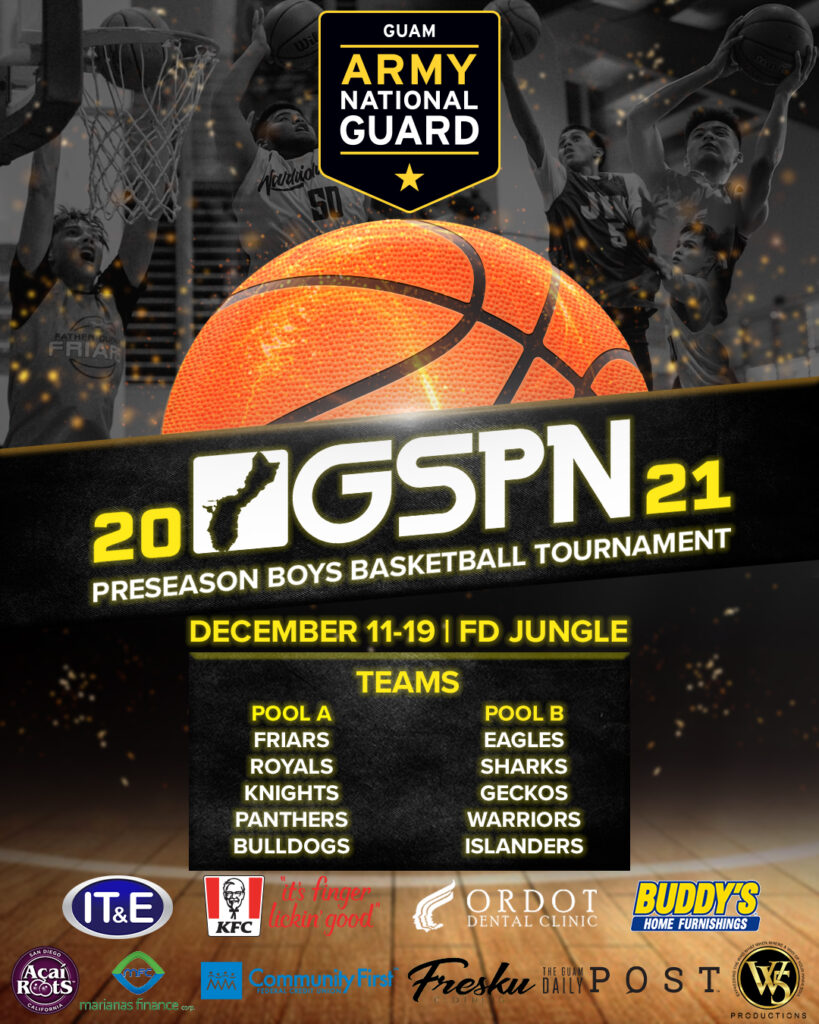 QUICK HITS
Robert Artero Maley recently captured the 182-lb. division of the Costa Mesa Classic, winning via pin in 4 out of 5 matches. Robert is a 4-year varsity wrestler at San Clemente HS (Tritons) and is currently ranked 15th in California's high school scene. He is the son of Jacque Artero Maley (AOLG 1991).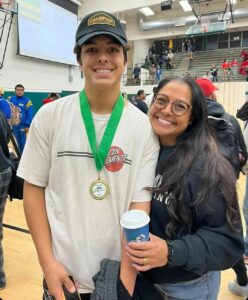 ——————————————–
Pat Taitano and Rich Abiador, teammates on the 1995 SPG volleyball team, have led their high school girls volleyball teams to the Washington State Championships in Yakima, Wa.
Taitano coaches Mt. Rainier High while Abiador leads North Creek High.
There for support is Dr. Mark Perez, a health professor at Central Washington University and a former UOG volleyball player.