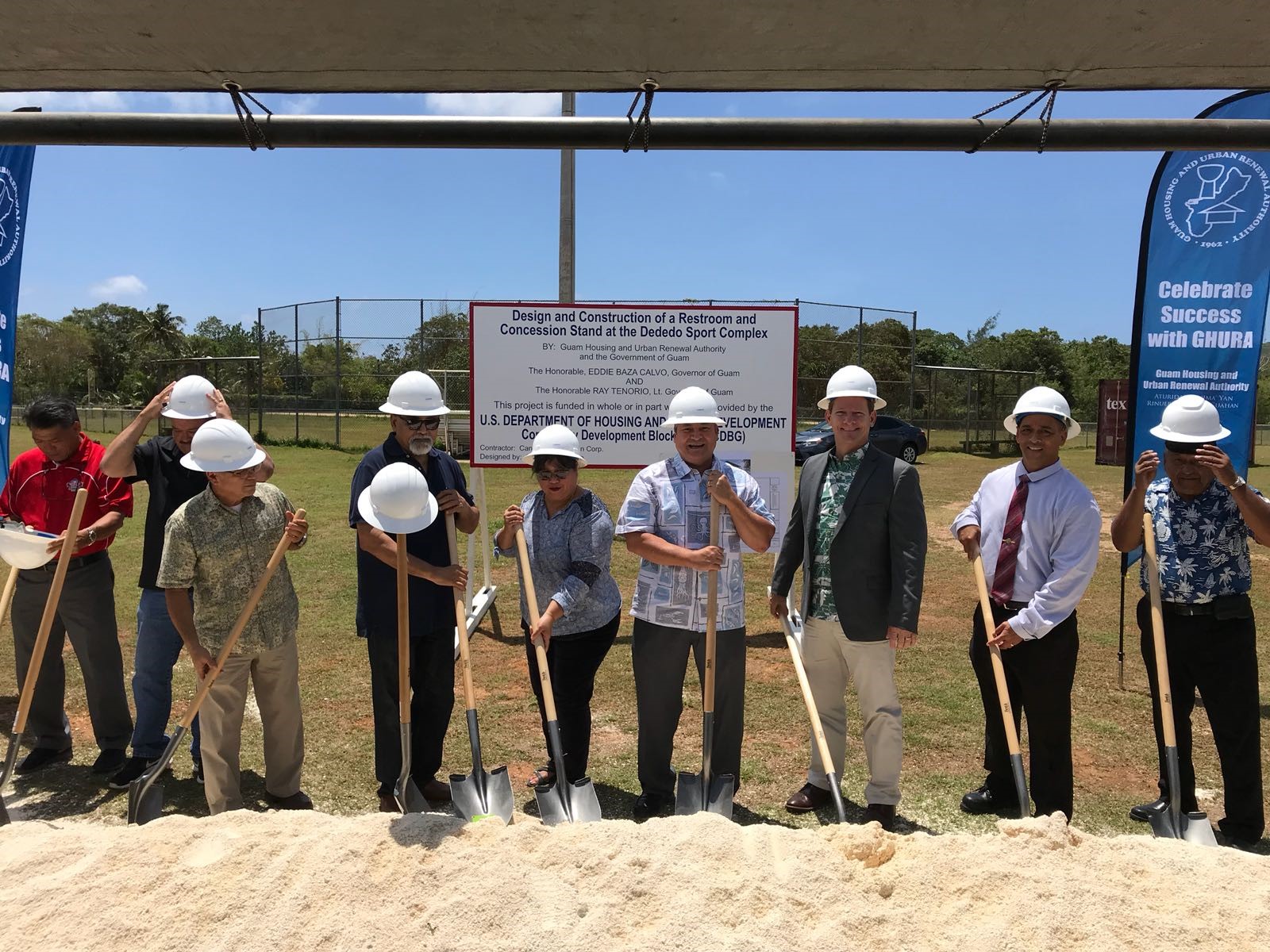 PRESS RELEASE – The island community will soon see a new multi-purpose, ADA compliant, complex at the Dededo Sports Center.
"This is the most recent project in the last several years aimed at upgrading, renovating, and expanding athletic and recreational facilities across the island in the last few years. I am proud of the work that the Department of of Parks and Recreation and our Guam Housing and Urban Renewal Authority have invested into our community," Governor Eddie Baza Calvo said. "This expanded complex, being ADA compliant, also ensures accessibility for all of Guam's residents."
Lt. Governor Ray Tenorio said the project, which is expected to be completed around the end of the year will promote healthy lifestyles for our youth.
"Being part of a sports program helps keep kids healthy, but also teaches them important life skills like teamwork, leadership and respect for their peers," the Lt. Governor stated. "The men and women of DPR and GHURA are doing a phenomenal job by ensuring our youth have the facilities that promote sports programs where they can get this type of education and become more well-rounded individuals."
Development Block Grant funds the $830,000 project that will include new restrooms, a vendor concession area and observation deck. It also will have ADA accessible sidewalks and an expanded parking area.
Governor Calvo noted that by ensuring ADA compliance, the new and improved complex will be accessible to all of Guam's residents.

COMING SOON …
High School Football starts Sept. 29
Brawl 3: Oct 13
Guam's Strongest Man and Woman Competition October 29