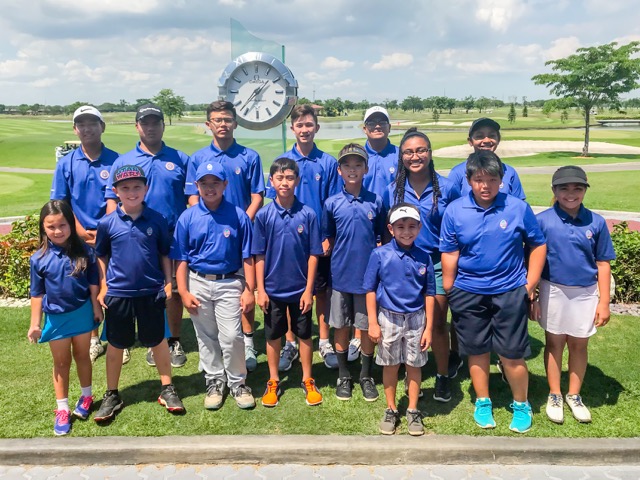 PRESS RELEASE – Junior Golfers from the Guam Junior Golf League teamed up with Saipan Juniors to from "Team Marianas" who recently competed in the 2018 Philippine Airlines – Junior Golf Foundation of the Philippines Junior Inter club Tournament from April 13 -15 at The Pradera Veder Golf Course in Lubao, Pampanga Philippines.
This is the 2nd year Junior golf hopefuls Guam participated in this event. The 2018 team was boosted with two of Saipan's best in Edward Lee and Sebastian Camacho.
The team competed in various age divisions alongside 140 other Junior Golfers from powerhouse Golf Clubs around the Philippines. Team Marianas made their presence known with Guam's Tyanna Jacot winning the 9-10-year old girls Open division, Edward Lee (Saipan) with a 2nd place finish in the 13-14 old boys Open division and , Krisana Fenton (Guam) receiving 3rd place honors in the 7-8-year-old Open division. Notable winners in the Monticello class were Trey Jacot (Guam) 1st place boys 7-8-year-old division , Hannah Therrell (Guam) 1st place 15-18 year-old girls division, Anton Lacson (Guam) 3rd place boys 15-18 division, Eduardo Terlaje (Guam) 3rd place boys 13-14 division, Sarah Therrell (Guam) 3rd place girls 13-14 division and Danny Zheng (Guam) 3rd place boys 11 – 12 year old. In the Team competition, Tyanna Jacot (Guam), Danny Zheng (Guam) and Khenead Vongjalorn (Guam) combined to take 3rd place honors in the Division 2 Monticello class.
Saipan's Edward Lee was the talk of the tournament almost stealing the highly competitive 13-14 boys Open Division. The tournament witnessed a thrilling five-hole playoff between Edward and defending champion Soo Kim Tae from the Manila Orchard. It was a back and forth display of quality golf with Edward coming short on the 5th sudden death hole.
"I enjoyed the experience" Edward said, "I hope to come back next year."
Tyanna Jacot took the 9-10 girls open division by storm taking a commanding 9 point lead after tournament day 1 with accurate drives and touch around the very fast putting greens at Pradera Verde. Top juniors from Wack-Wack Golf Club, Manila Southwoods and host Pradera Verde were making their move but Tyanna kept it together and played steady through out to preserve her lead and win her division.
"Tyanna came back to this tournament determined to better than her 3rd place finish last year", said Grace Jacot mother of Tyanna. "These will be the same people that she's going to play against in the Junior World in San Diego this July. Winning in their home course is truly an accomplishment for Tyanna. Her hard work paid off."
Team Captain Jovy Lacson said, "Every member of the team played exceptional golf. This experience will help them in their progress. Just proves that Junior golfers from this region can compete and excel in this sport. Junior Golf in Guam and Saipan is alive and well with these 15 Juniors Golfers and others who we hope to take back to next year's PAL – JGFP Junior Inter club."

National Guard Athletes
Scott Eclavea
Scott Eclavea is a jiu-jitsu black belt and an accomplished MMA fighter. The Guard has given him an outlet in combatives to display his martial art skills, where he's become a head instructor for that program. Eclavea has served since coming out of high school and the Guard has only changed his life for the better.
COMING SOON …
LIVE FOOTBALL ON GSPN
Semifinals: #1 FD vs. #4 Southern (Friday 7 pm)
GSPN Preseason Basketball Tournament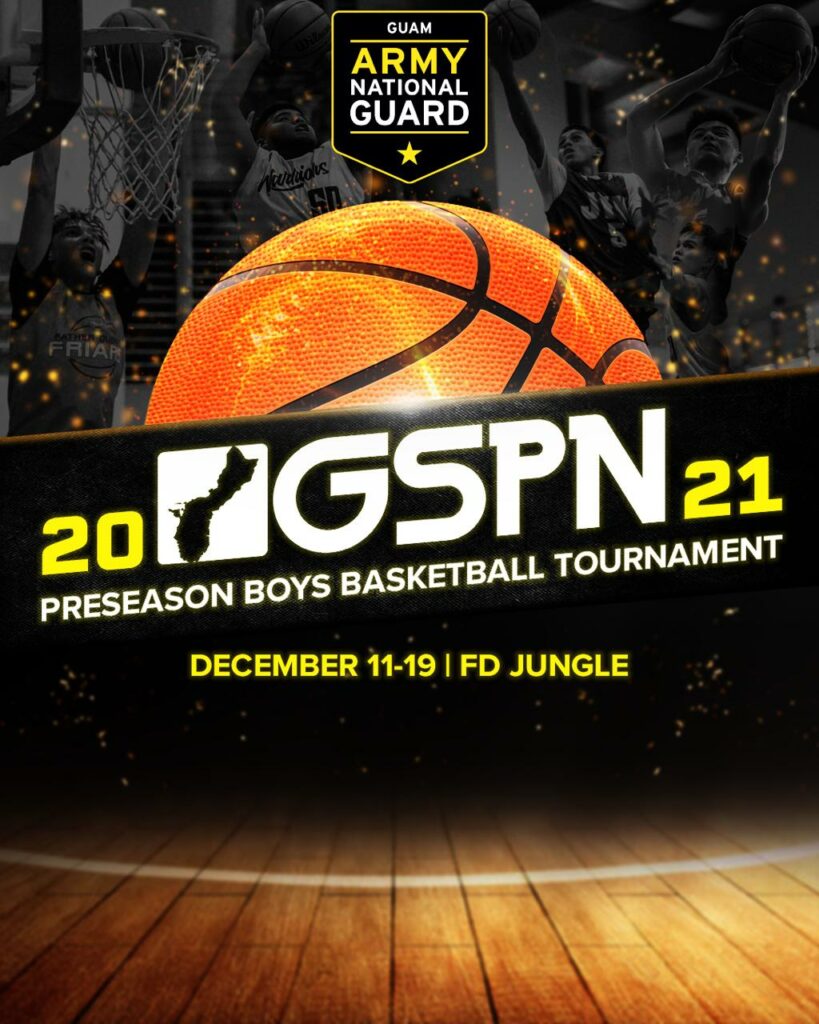 QUICK HITS
Robert Artero Maley recently captured the 182-lb. division of the Costa Mesa Classic, winning via pin in 4 out of 5 matches. Robert is a 4-year varsity wrestler at San Clemente HS (Tritons) and is currently ranked 15th in California's high school scene. He is the son of Jacque Artero Maley (AOLG 1991).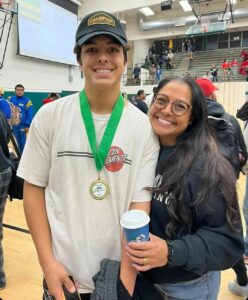 ——————————————–
Pat Taitano and Rich Abiador, teammates on the 1995 SPG volleyball team, have led their high school girls volleyball teams to the Washington State Championships in Yakima, Wa.
Taitano coaches Mt. Rainier High while Abiador leads North Creek High.
There for support is Dr. Mark Perez, a health professor at Central Washington University and a former UOG volleyball player.