Tag "golf"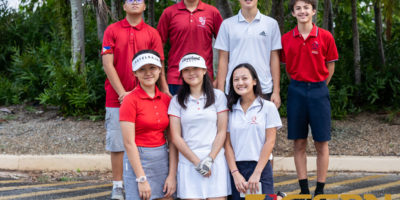 - September 07, 2018 -
The St. John's Knights started their 2018 IIAAG Golf season with a victory over Majesty Christian Academy (MCA) in both boy's and girl's divisions. Yesterday was history for MCA because it was the first time they suited a female team in the league despite going up against a golf powerhouse team.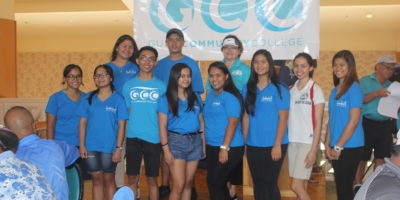 - October 01, 2017 -
PRESS RELEASE – Reggie Camacho and George Tydingco, regular golfers at the annual GCC Foundation Par Excellence Golf Tournament, took home the top prize at this year's tournament on Saturday,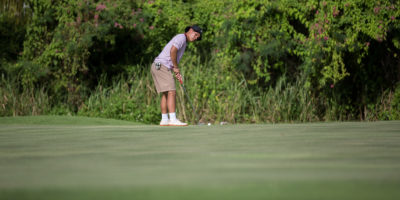 - September 15, 2017 -
Two powerhouse teams battled it out at the Country Club of the Pacific (CCP) in an early IIAAG Golf matchup that had major implications to determine the champion. The defending champion for both boys and girls, the St John's Knights, went against the Academy/FD squad with the winner of the match having good position to win the IIAAG championship.
- November 05, 2015 -
Youth golfers from Guam continue to perform well in high caliber tournaments. After Devin Hua and Jayden Lizama posted headlines in their respective overseas tournaments, college standout Redge Camacho helped the New Mexico State Aggies win the PGA Golf Management Jones Cup.
- October 21, 2015 -
It's been the ultimate goal of all aspiring young golfers to make the sport's most prestigious event, the Masters in Augusta. At just 7-years-old, Guamanian Jayden Lizama will have that opportunity.
- October 05, 2015 -
Guam's 17-year-old golf phenom Devin Hua came close to earning a spot at the Masters tournament next year in Augusta, Georgia. Hua travelled to Hong Kong to play in the Asia-Pacific Amateur Championships (AAC) at Clearwater Bay Golf & Country Club with fellow Guamanian Darryl Poe.