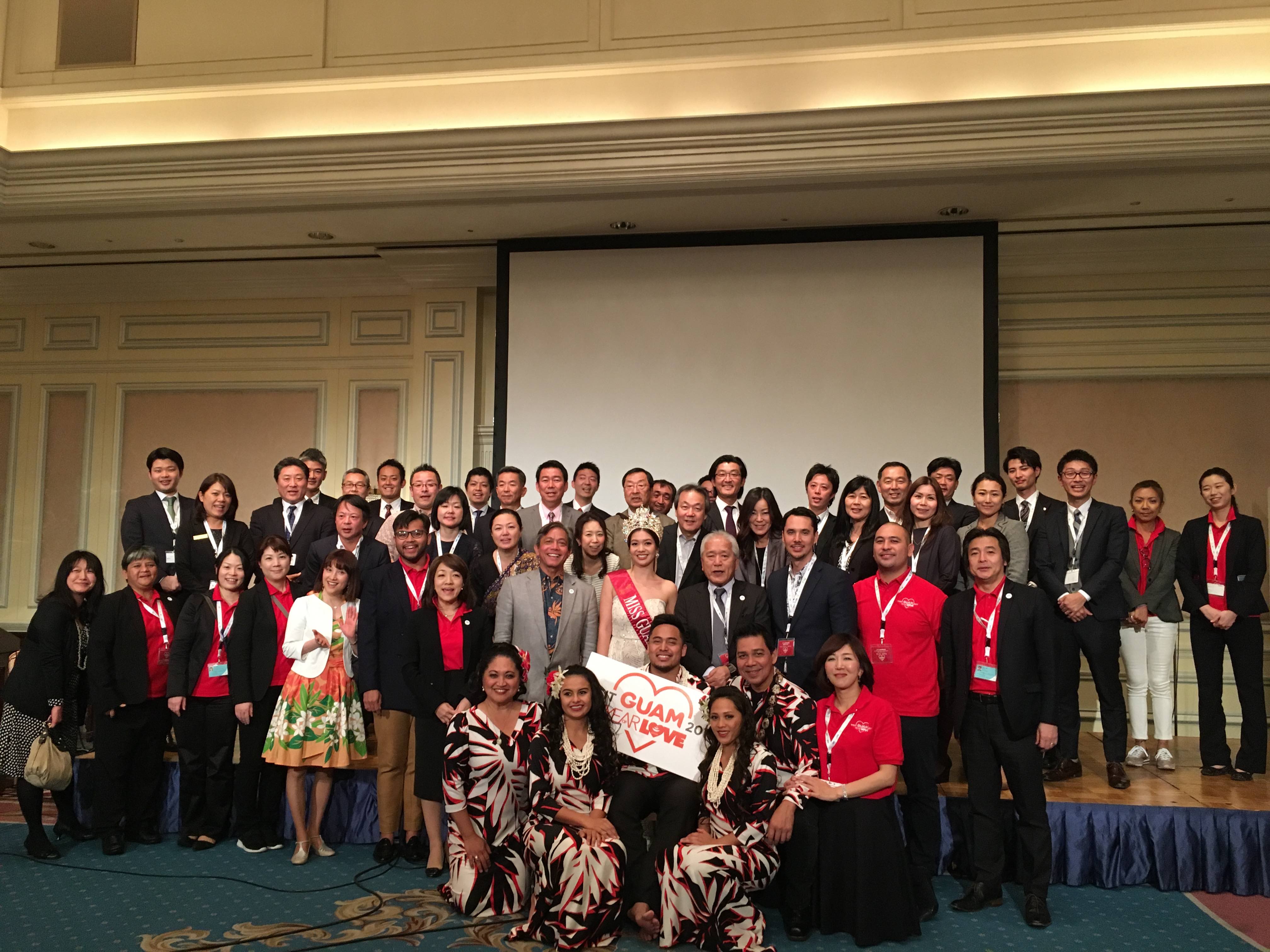 By Jay Leon Guerrero
Two Japanese baseball legends from the Yomiuri Giants are currently on Guam. Kazutomo Miyamoto, a former pitcher for the Giants, travels to Guam quite frequently and ended up purchasing a house at the Starts Golf Course. Also on Guam is current catcher Shinnosuke Abe, a world champion and a Japan Series MVP.
Player background:
Kazutomo Miyamoto
Miyamoto was on the Japanese National Team that went to the 1984 Olympics and defeated team USA in the gold medal game as a demonstration sport. Shortly after the Olympics, he was a third round draft pick with the Yomiuri Giants and helped the Giants win multiple Japan Series championships.
His most notable performance was in the 1989 Japan Series. The Giants were down 3-0 in the best of seven series against the Kintetsu Buffaloes. The Giants came back to win that series with 4-3 with Miyamoto picking the save in game 7.
Shinnosuke Abe
Abe is the captain of the Japanese National Team. He helped team Japan win a Gold medal at the 2009 World Baseball classic and is a 3-time Japan Series champion (2002, 2009, 2012). In 2009, he was named the Japan Series MVP.
Abe's lifetime batting average is .284. He ranks 23rd all-time in homeruns with 388 and 1,212 RBIs.
For most people who don't know, the Yomiuri Giants can be compared to the Major League's New York Yankees in terms of National popularity and branding. To be a player in the Giants organization is very prestigious and the celebrity status is high.
Guam as a second home
Miyamoto spent much of his off season training on Guam when he was a professional athlete in the 80s and 90s. Abe is following his footsteps and is currently training at the Okkodo Baseball Field. Miyamoto, who is currently a baseball commentator and actor, has arranged to conduct an interview that will show on national TV in Japan later this week with Abe.
Miyamoto first visited Guam 33 years ago. He needed a place to relax and unwind, escaping the fast-paced lifestyle in Japan.
As a tourist, he loved what the island had to offer; the weather was warm and the island catered to his needs. He loved the island so much; he bought a house on the Island located along Starts Golf Course.
Promoting Guam through Sports Tourism
"After my first visit 33 years ago, I visit Guam every year; at least twice a year," said Miyamoto via translator. According to Miyamoto, Guam provided a place for him to relax and relieve all the stress of being a professional athlete.
Many professional Japanese athletes ranging from Baseball players to swimmers to professional soccer, even sumo wrestlers, come to Guam to train during the winter season. Miyamoto encourages the trend and helped promote Guam on a tour with the Guam Visitors Bureau last year.
"Japanese tourist arrivals have dropped because of the threat by North Korea," said Miyamoto.
"People were concerned initially and the team's management asked me to wait before coming to Guam," said Abe.
"When things like that happen, I myself don't really know what's going on. But I called the people that I know and asked them what's going on and got more information. They told me Japanese travelers were decreasing, but on the other hand, travelers from Korea were increasing.  So, it made me more confused just because people don't want to go from Japan, but many people from Korea who are closer to the issue, are flocking to Guam. I personally decided, if they're going, then I assured myself I guess its ok," said Abe.
Miyamoto was with the Guam Visitors Bureau on a four city tour in Japan late last year to help promote Guam and to speak to potential tourists about the current situation.
"I spoke to Japanese about travelling to Guam and assured them everything is okay. I encouraged athletes to continue training on Guam as well," said Miyamoto.
Miyamoto will continue travelling back and forth from Japan; Abe will return to Japan at the end of the month to make final preparations for the upcoming Japan league season.
"And as a personal goal, I want to make sure I remain fit and keep playing in the first string team," said Abe.
Abe said he will continue training on Guam for the next five years before retiring. He wants to follow in the footsteps of his fellow Giant alumni and purchase a house on Guam as well. "While I'm still an active player, I'll look into getting a house near Miyamoto-san," said Abe. "Guam is my second home".
GVB's Josh Tyquiengco contributed to this report
PHOTO GALLERY BROUGHT TO YOU BY:

QUICK HITS
3rd place: Big ups to the Para Todu Rugby Club for finishing 3rd out of 16 teams in the Manila 10's Rugby Tournament today. Biba Guam Rugby!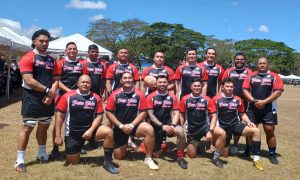 ——————————————
Guam MTB National Championship: Edward Oingerang and Jennifer Camacho are your 2023 MTB national champions. Oingerang finished the course in 1:13:24 while Camacho won her second straight title in 54:08.