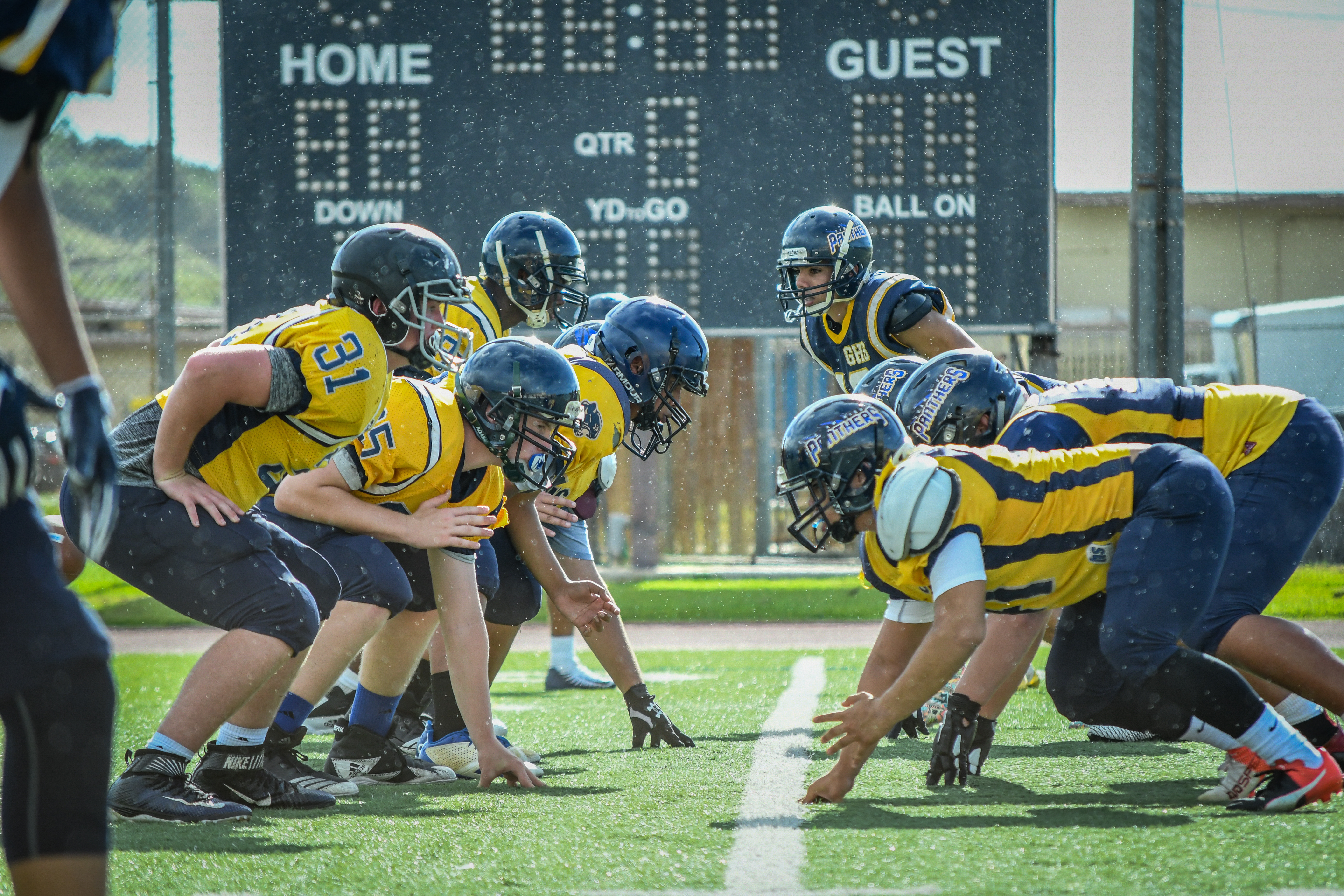 By Brandon Kinsella
The Guam High Panthers want to take it all this football season. Their goal is a championship. Last year they fell short of the title, losing in the third-place game to the JFK Islanders. But Senior Safety / Running back Jason Jackson has high hopes for his team this season. Jackson elaborated on how the Panthers can accomplish their goal of a championship,
"I think more people got to step up. We'll be playing lots of iron man football this year because we don't have 50-60 players on our roster." 
Key Players
For a team that experiences both the addition and subtraction of new players throughout each season due to both deployment and graduation, it can be a challenge to mesh well and develop team chemistry,
"Although it can be hard, Guam High has had to deal with this since our school opened. This year, our team has been getting much closer and I think we can do big things this season."
The talented Quarterback in Junior Travon Jacobs as well utility player Jackson hope to lead the Panthers to accomplishing their goal of a championship this season.
However, some key players that the Panthers will not be seeing this year due to graduation include Wide Receiver / Linebacker RaSean Jacobs, Tight End Sincere Powell, and Wide Receiver Jalen Dowdell.
Despite the loss of valuable assets, Quarterback Travon hopes to utilize the key receivers on his roster in Jalen Thatch, AJ Johnson, and Nick Keith.
Another up and coming key player to look out for this season is Fullback Isaac Castro.
When Jackson and Jacobs were asked which players they view as a challenge that must be locked down this season, both Jackson and Jacobs responded with one name in mind, "Kein Artero."