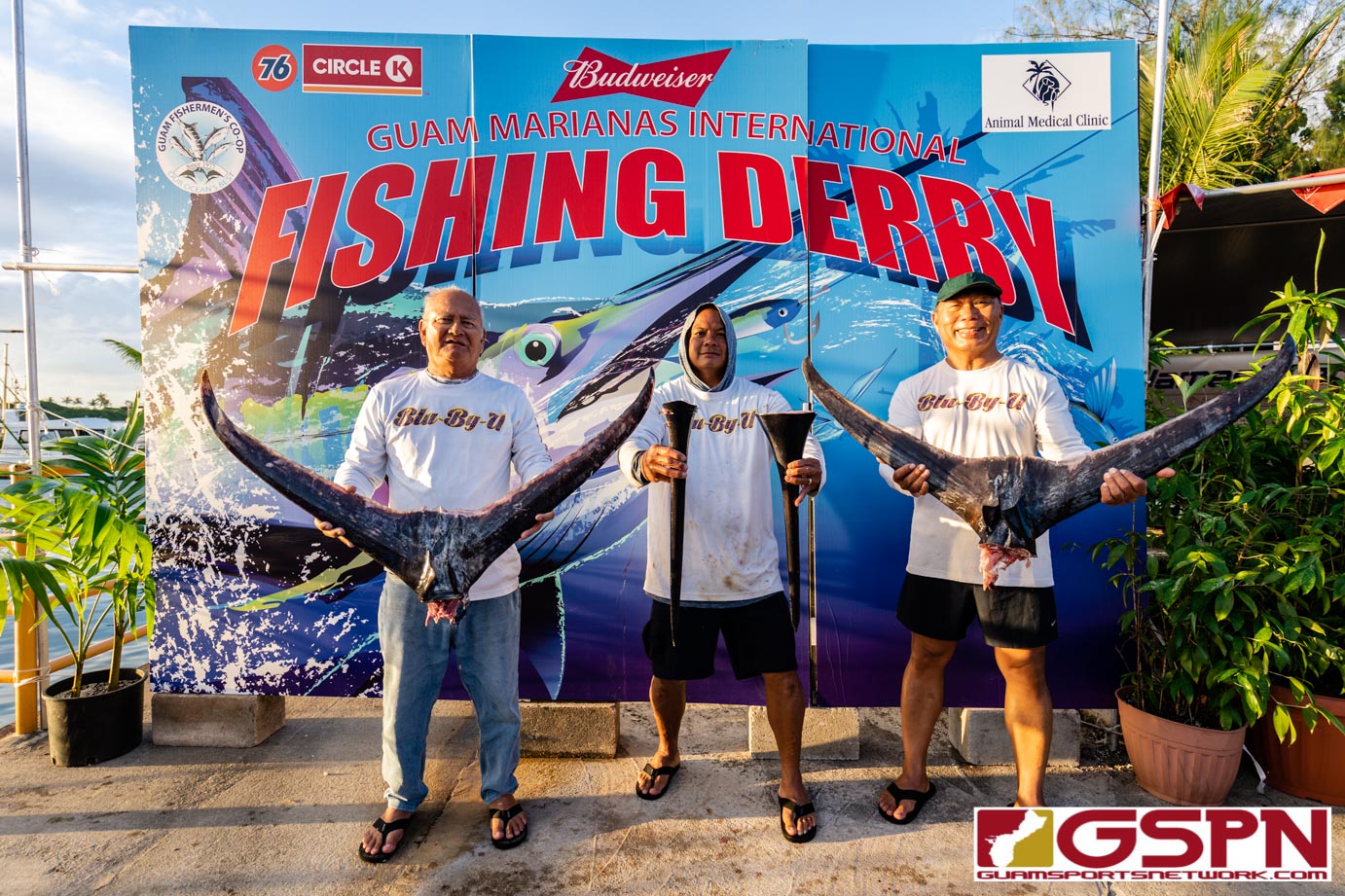 The 24th Annual Guam Marianas International Fishing Derby concluded Sunday evening. The two-day event was highlighted by the team on 'Blu By U' who hauled in a 494.5-lb. marlin.
The team had captured a 410-lb. marlin around 9 am Saturday before hauling in the nearly 500-lb. fish later that evening. It took the team and Captain Hoa Nguyen over an hour-and-a-half to bring in the fish, the team's second largest marlin they've ever caught.
"We noticed that there would be a high chance of a big fish in the area what we call 'the ice box', which is where we caught the first fish. We had a pretty good idea that this last one was going to be tough to beat," said Capt. Nguyen.
Teams checked in at the Agana Boat Basin and the Agat Marina. Monday evening will be the official banquet to celebrate the event's biggest catches.
PHOTO GALLERY BROUGHT TO YOU BY:
RESULTS
Marlin
Capt. Hoa Nguyen 'Blu By U' – 494.5 lbs
Capt. Barnaby Naputi 'No Quarter' – 351.3 lbs
Capt. Robert Vasquez 'The Chief' – 178.3 lbs
'SPECIAL' Capt. Pete Perez 'JP' – 133.8
Yellow Fin
Capt. Frank Charfauros 'Reef Finance' – 17.4 lbs
Capt. Carl Pecha 'Jiacla Marie' – 14.9 lbs
Capt. Joaquin Flores 'Boys Toys' – 12.2 lbs
Wahoo
Capt. Jeff Ludwig 'Litesi Marie' – 26.7 lbs
Capt. Vern Perez 'Tao Tasi' – 25.5 lbs
Capt. Mike Snell 'Catmandu' – 24.4 lbs
Mahi Mahi
Capt. Hector Aguilo 'Amanda Joy' – 28.1 lbs
Capt. Jeff Espinosa 'Jernie II' – 3.8 lbs
Bonita
Capt. Roland Barcenilla 'Sea Agnel' – 16.1 lbs
Capt. Chase Weir 'Liquid Soul' – 15.9 lbs
Capt. Barnaby Naputi 'No Quarter' – 15.6 lbs

Foody's 5 Fun Facts
AOY Anthony Cruz
DID U KNOW?
FD senior Matt Fegurgur first dunked a basketball in his freshman year when he was 6'4″. The now 6'9″ center looks to dominate high school hoops.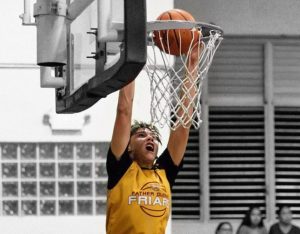 COMING SOON …
– ISA Sports League Kicks Off
– FIBA Asia Cup: Team Guam!
– Zach and Larry Return to Guam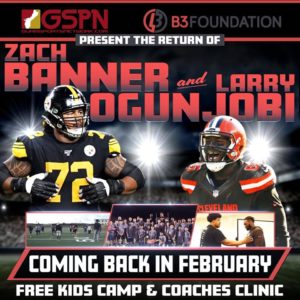 QUICK HITS
Still pumping iron: Pito Cruz, Ed Perez and Joe Duenas are some of the godfathers of bodybuilding and fitness on Guam. They're still at it with another workout together at Pito's gym.
—————————————————-