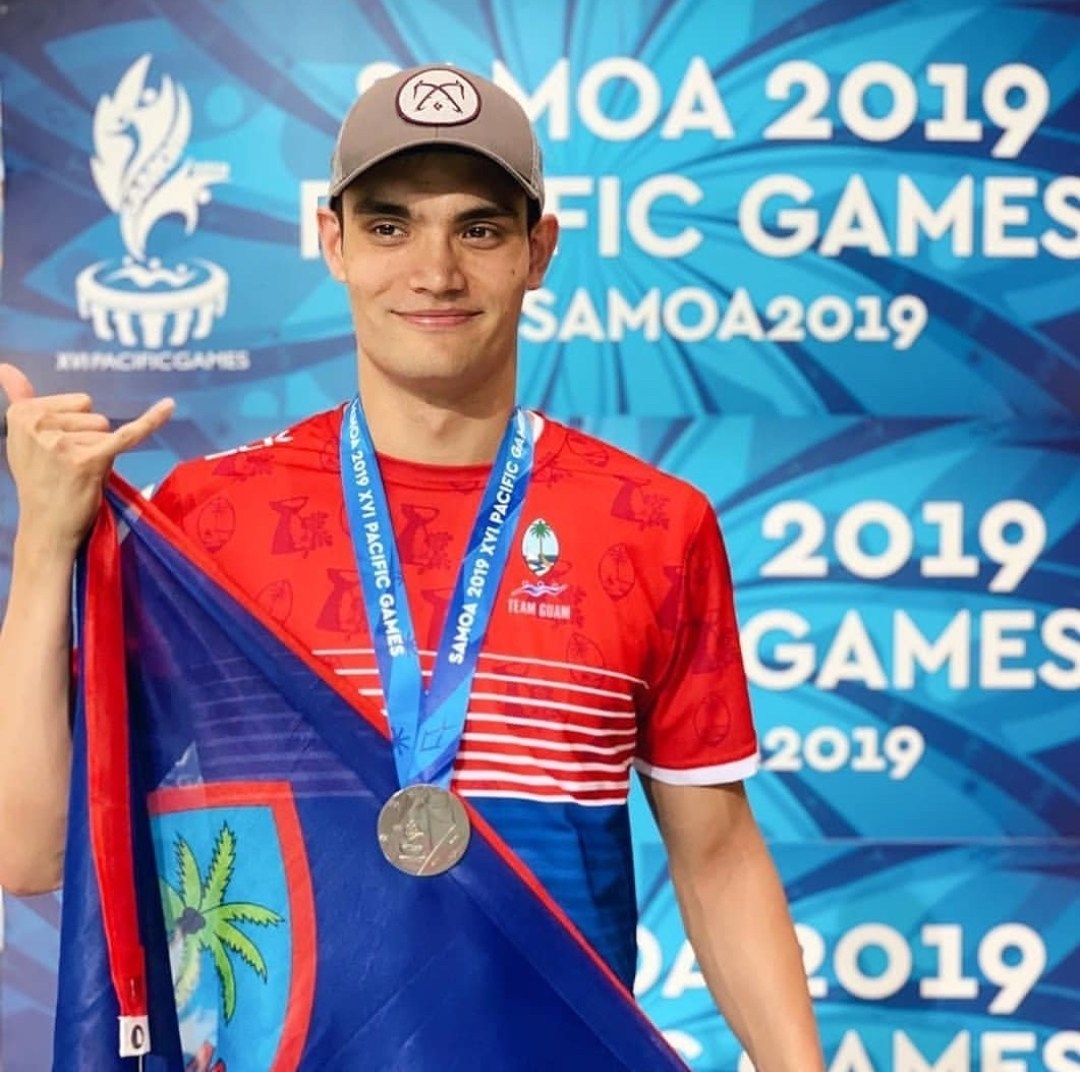 By Robert Balajadia
Guam's Olympian Benji Schulte announced last week that he's hanging up his goggles and retiring from competitive swimming. The news came a little over a month after the NOC had decided to postpone the 2020 Tokyo Olympics to 2021.
Schulte had every intention to represent Guam in 2020, but the year-round training just wasn't sustainable for Schulte as he's starting to settle into his career.
Benji's Swimming Accolades
Micro Games (2014)
GOLD – 50m, 100m, 200m breaststroke; 4 × 100 freestyle relay; 4 × 50 medley relay; 1,500 freestyle; 200m, 400m meter individual medley; 4 × 100 medley relay.
SILVER – 100m butterfly and 100m freestyle.
Pacific Games (2011, 2015, 2019)
GOLD – 200m, 400m medley
SILVER – 1500m freestyle, 100m and 50m breaststroke
BRONZE – 500m breaststroke
Oceania Championships (2016)
GOLD – 50m breaststroke
SILVER – 100m breaststroke
Olympics (2012 & 2016)
Broke Guam National Record in 100m breaststroke (1:03.29)
Benji gave a heartfelt response on his retirement via text messages on why he's walking away, his best swimming memories and what's next for him.
GSPN: What made you come to the decision of retirement?
Benji: I moved to Boston after I graduated from college and now working a full time job. My career is starting to pick up and I'm taking on a lot more responsibility. That, on top of trying to get to and from practice before and after work, and also get home early enough to get enough sleep for practice the next morning, isn't sustainable until next summer. I was waking up, going to the pool 45 minutes outside the city, training for 2 hours, going back into the city for work, then commuting back out 45 minutes. Sometimes I wouldn't get home until 10 pm and would have to be up at 5 am the next morning. I was training with my college friend/roommate Colin Curtin, and we were working with the Gators swim club coached by Chris Morgan, who was Switzerland's head swim coach at the Beijing Olympics. Things were different on Guam, in Australia, and in college when I didn't have to travel for more than 10 minutes. I'd have more time to myself on the weekends, but they were still packed with lifting, stationary spin and yoga. And now life is starting to pick up. I took the month since the postponement was announced to reassess where my priorities are, and I'm really enjoying my job and like the added responsibility. I know it's just another year, but a year is a long time when you're going day in day out with close to no time for yourself.
I never thought my athletic career would be as successful as it turned out to be. Pipsqueak 14 year old Ben didn't know where swimming was going to take him, and looking back on it, I wouldn't have traded it for anything. I'm at peace with retirement. I had a great run and the sport gave me more than I could imagine.
GSPN: Was this years 2020 Olympics destined to be your final competition?
Benji: Yes, Tokyo was going to be my victory lap. I was picturing getting up on the blocks and paying homage to the sport by swimming my last race at the Olympics. I can't deny that I'm disappointed it's not happening the way I imagined, but having a podium finish at the Samoa Pacific Games last summer was such an awesome moment. Those Games ended up being my final event, and I'm so satisfied with the results. I was a tiny kid sending off the Guam swim team to the 2007 Pacific Games and I remember saying I wanted to win a medal there one day. Some people said that was going to be a big feat because it's a fast competition, and I'm so happy I got to end my career having fulfilled that childhood goal.
GSPN: What are you going to miss most about competing?
Benji: Definitely the rush of swimming fast! Throughout the season, you tend to swim slower than you would at your end of season competition. Once the season starts closing, you start this process called "tapering" where you back off with the intensity of the training so your body has time to rest before a big competition. All the stress you put on your body for months wears you down, but then when you rest for 2 to 3 weeks, you bounce back and swim faster than you did all season. It's an awesome feeling, and swimming fast was definitely my favorite part of the sport.
I also have to say that I'm really going to miss the adrenaline of racing. The atmosphere at something like the Olympics is so unmatched. I went into my race in Rio with nothing to lose, and I remember that right as I was walking out behind the blocks, I was mentally preparing myself to give everything I had, and it got me so excited to race. Those couple minutes before the race will always be one of my favorite memories of swimming.
GSPN: Training has been a year-long process for you. How are you going to enjoy your first summer that wasn't centered around training?
Benji: Travel! I really want to get over to Banff in Canada this summer. I have a friend who lives out there, so a few of us in Boston are thinking about making a trip. I'm also thinking of becoming a swim instructor at the gym I go to. I don't want to lose touch with the sport, and I think that'd be a good way to stay active with the swimming community.

QUICK HITS
3rd place: Big ups to the Para Todu Rugby Club for finishing 3rd out of 16 teams in the Manila 10's Rugby Tournament today. Biba Guam Rugby!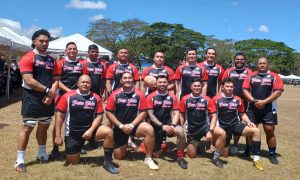 ——————————————
Guam MTB National Championship: Edward Oingerang and Jennifer Camacho are your 2023 MTB national champions. Oingerang finished the course in 1:13:24 while Camacho won her second straight title in 54:08.