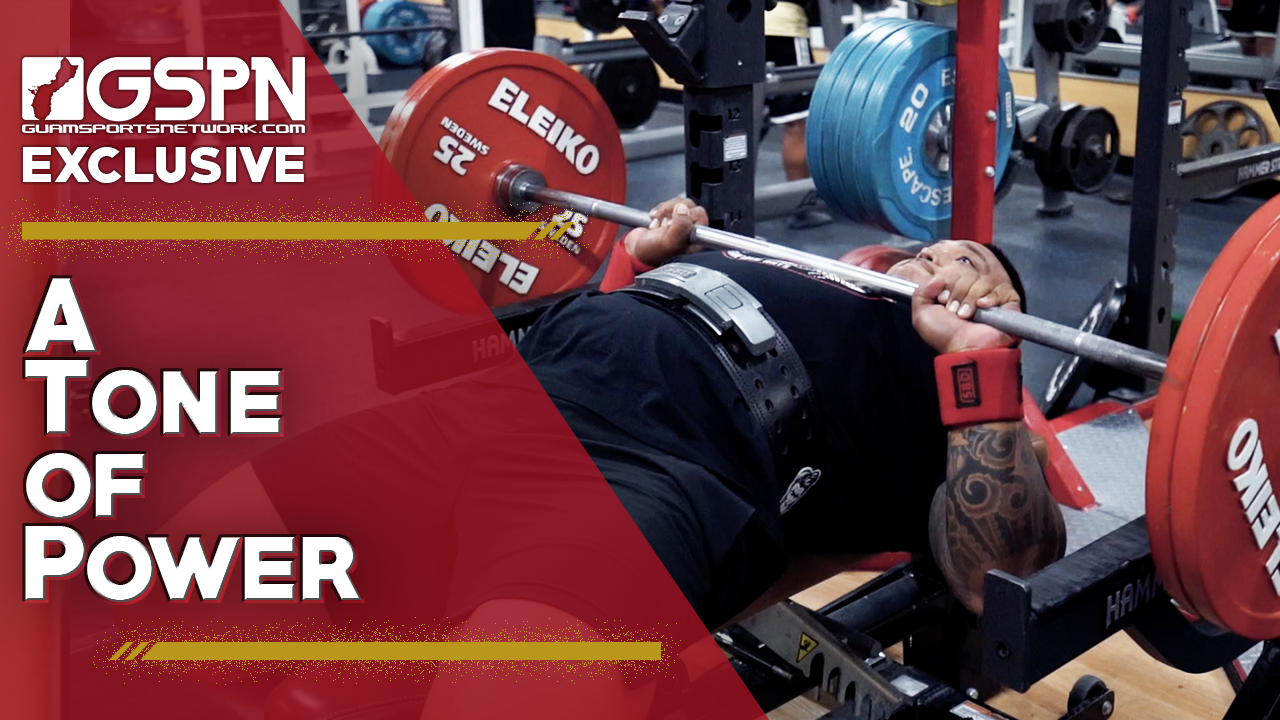 By Robert Balajadia
Anthony 'Big Tone' Salas went from young obese 20 year-old facing life threatening health issues to Guam's record holding power lifter in both competition and non-competition.
Salas's latest accomplishments came from Vegas where he competed in drug tested 2019 USPA National Championship, walking away with two gold medals totaling a 1790 lb lift, including a personal best of 474 lbs in the bench press. Salas was even awarded a medal for "Best Lift".
With the help of coach Jesse Quinata, Salas is lifting to new heights while aiming to improve the sport of powerlifting on the island. Check out the story of 'Big Tone' in the video below!
Guam Competition Records
Squat – 644.90 lbs
Bench – 474 lbs
Deadlift – 672.40 lbs
Total – 1791.30 lbs
Guam Non-Competition Records
Squat – 711 lbs
Bench – 510 lbs
Deadlift – 700 lbs
*shot and edited by Michael Blas*