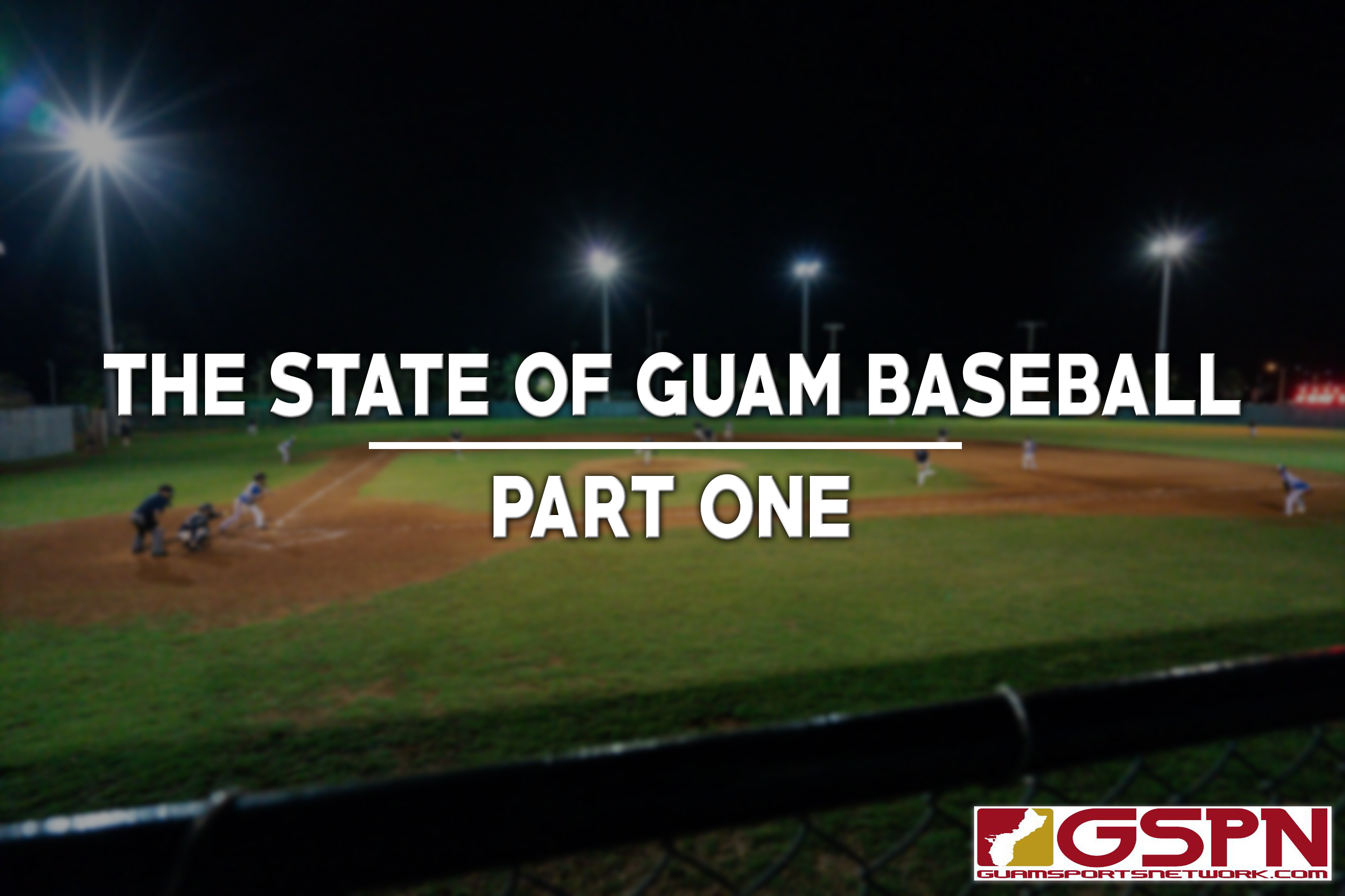 PART 1 of 3
By Patrick Lujan
Baseball was once one of the top three sports on island from a participation standpoint to fan interest.
Along with football and basketball, baseball drew some of the largest crowds on island a generation or three ago.
Today, the best games of the Guam Major League can barely draw just a few hundred fans to Paseo Stadium and Guam is no longer the dominating force in our region. Our best players in the 1990's seem to still be the best players of today.
So what happened? How did the sport so popular that kids waited for Richard Martinez and Keith Hattig and Peter Aguon outside the locker rooms to get an autograph now can barely get sponsors to come on board to support a GML team?
GSPN sought comments and ideas from the baseball community itself and we received more responses than an average GML game – 295. Players, fans and coaches responded to our questions and we've shared some of the more constructive comments in hopes of resurrecting an ailing sport.
The survey demographics are as follows: Male 80.81%, Female 19.19%
Under 18: 10.10%
23-29: 23.23%
30-39: 25.25%
40-49: 30.30%
50-59: 9.09%
60+: 2.02%
How many years affiliated with baseball?
5+ years: 14.14%
10+ years: 25.25%
20+ years: 32.32%
30+ years: 28.28%
What's your take on the status and upkeep of Guam's baseball fields?
It's in good condition: 3.03%
Could be better: 48.48%
Not good: 48.48%
Are you a fan, player or coach?
Fan: 22.22%
Player: 69.70%
Coach 8.08%
What's the biggest problem for Guam Baseball right now?
(NOTE: most comments submitted were very similar to the comments below)
Lighting, fields not up to par in general.
No support.
Poor facilities for practice and games.
Bad umpires, government using facilities for concerts and lack of sponsors and media coverage and players not taking the sport serious.
It's recreational baseball. I don't think all baseball players practice to improve their game.
No direction, no support, financial for coaches, poor scouting for players, poor parental support for players.
No central leadership or organized pathway for athlete and coach development.
Not enough youth leagues happening year around. We have perfect weather to play baseball year round. The main problem I see is there isn't enough umpires for the youth. In the states, the umpires don't get paid and they are just volunteers. This is why baseball in the states can be sustained year around in mores states.
No organization other than Little League, Cal Ripken and GML. Lacking support from GNOC. Facilities need to be maintained.
Not enough games. I think we we should play at least 60 games per season. No sponsors are really getting involved. Field conditions need to be better. Batting cage on the visitors side was never put together. Lights were not at 100 percent.
Too many players jumping from team to team just to stack teams.
The biggest problem I see is too much politics and you can ask any baseball player that's been around long enough and they'll tell you. How do you expect the little league Guam teams to compete with China, Chinese Taipei, Taiwan and other Pacific regional teams if we only play once a year? Also there's so much talent on Guam that we need to stop this northern & southern all star competing stuff. Pick the best of the best on each team to represent GUAM!!! Keep baseball year around and watch Guam have more potential.
Leadership is lacking. If there is a baseball federation, election of new board members need to be conducted.
Leadership at every level of play.
Kids/people are losing interest of the sport.
No competition.
The field is rough has a lot of potholes.
Not enough support from sponsors and government and representation especially for the upcoming youth.
Leagues are expensive yet the facility is in poor shape. Also, the comraderie is not like before.
It's too political. It really isn't about the best interest of the players or furthering their skills either at a youth or adult level, it's all about the Guam pare system.
We need more seasons/leagues.
Not enough people are playing baseball. Facilities are very bad. Organization and structure is all messed up. No true balance. Not enough money.
Depends on what age group you discuss. Old guys it's physical problems. Young guys it's commitment.
Not organized and favoritism.
Other sports have taken over such as rugby/paddling/BJJ, baseball in general is a slow sport, and there's no new stars to root for. Today's best players are the same from the 90's and 2000's.
COMING SOON
Part 2: How to bring the fans back
Part 3: What does the future hold?

COMING SOON …
High School Football starts Sept. 29
Brawl 3: Oct 13
Guam's Strongest Man and Woman Competition October 29
QUICK HITS
The Figo Islanders 40s women's softball team took gold in the Senior Softball World Championship in Las Vegas. Figo came out of the loser's bracket and beat the Arizona Belles 17-3 in the AA division championship game Sunday afternoon.
Other Guam teams that played in the 40s tournament were: Team SOTTA (women's) and Bud Light Guam, Friars 671 and Sindalun Guahan (men's).
Sindalu finished a respectable 4th out of 24 AAA division teams.