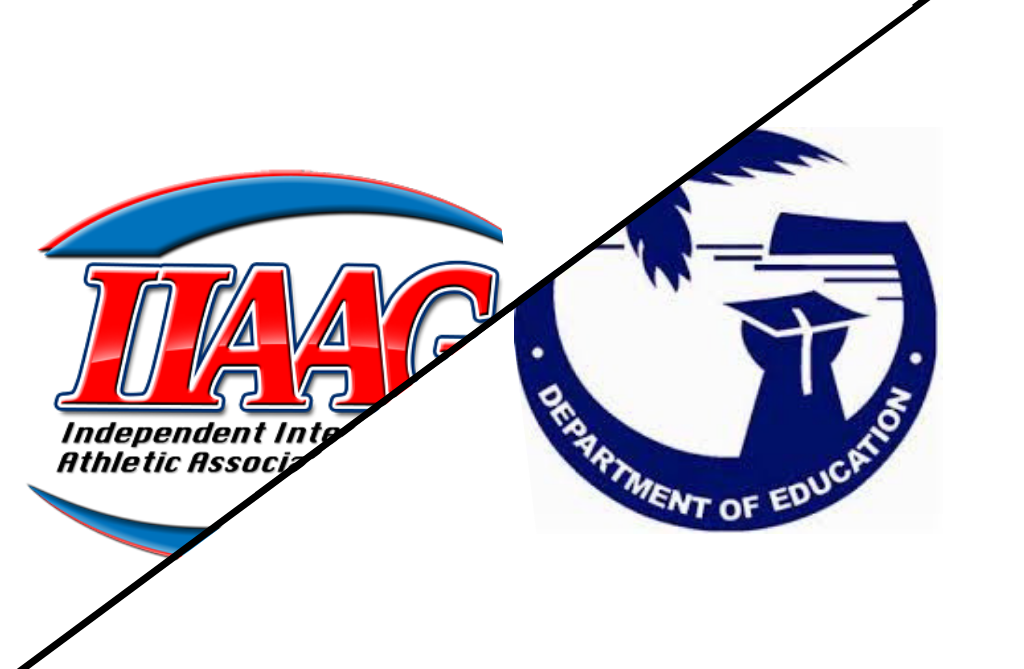 The IIAAG and GDOE merger is on the brink of separation and all signs point towards GDOE carrying on with their plans to depart, starting January 2020. Many school advisors, GDOE/IIAAG members, fans and coaches have shared their take on the matter via social media over the highly debated topic this past year. Governor Lou Leon Guerrero also got involved, sending a letter to GDOE's Chairman Mark Mendiola to revert the decision to separate from the IIAAG.
GSPN has reached out to some of the athletes in the high school sports scene who are going to be affected by the split and here are what some of them have to say on the matter. Many opted not to share their opinion on the matter and, of those who did, opted to give their opinions anonymously.
Athlete Reactions
"I don't agree with what GDOE is planning on doing because they didn't explain why they wanted to do it. I also don't agree with why they would separate the schools. It was already competitive enough and now it feels like our schools won't be able to show our full potential," – Okkodo, Junior
"It's my senior season and I was really looking forward to playing against all schools. I still don't know what's going to happen next quarter but I'm hoping it remains the same and will work out," – ND, Senior
"Honestly, I'm all for it. I don't see the separation hurting any of us athletes. I mean, GDOE is still inviting private schools to join the league, but just under ISA rules. It's just like how us public schoolers play under the IIAAG league with THEIR rules. I don't think it'll affect Guam sports in any bad way. I think it'll just now be fair across the board," – JFK, Senior
"I don't think separating the schools into different leagues will be good for all sports. The more competitive games we have the better for the athletes and the fans," – Academy, Sophomore
"Honestly, as long as we still play private schools, I'm fine with whatever decisions they make. Hopefully it doesn't affect us in a money way, like I hope private schools don't have to pay to play with us," – Sanchez, Senior
"I feel that they didn't need to step in but if it's inevitably going to happen then it's worth giving it a try to see how things go," – JFK, Junior
"Public or private, we just want to play. No matter the school system, there is undeniable talent and, as athletes, we only benefit from the competition we get from EVERYONE. This split could just raise tension and decrease the level of play on island. The situation is getting too political and should be more about the best interest of the athletes," – ND, Junior
"It's unnecessary to be honest. The way the program is right now, how we're able to play each school, it gives, not just the players more opportunity to showcase their talent but it also gives the people around to be more involved within the community. Having more games really brings the community together. I think this is going to hurt [sports]. If it does happen then we're going to be playing less, playing the same opponents a lot and it's not really going to benefit the players individually," – Guam High, Junior
"As a high school athlete I strongly oppose the impending split and I can vouch for many athletes who feel the same way. Not playing every school during a season, I feel, deprives us from reaching our full potential and competing at the highest level. If it were to happen, playing such a small amount of games, on an already small island will not make any athlete happy. Six teams playing each other for a month isn't a season anymore, that's a tournament. It simply isn't what the athletes want," – FD, Senior.
"I think that it wouldn't really be a good decision because if they split the private and the public schools for football, we only have two private school football teams so they can't play only one football team for their whole season. It won't make sense. If that's the case then private schools shouldn't have a football team because they will only play one other private school team. I still would like the public schools to play the private schools because public school players are just as good as the private school players. And many people think the private school players are so much better so I like for the public school players be able to show that they are just as good. Plus, I don't like the idea because we like the competition from all the schools," – GW, Senior
GSPN Public Poll Statistics on departure
Instagram Poll 2018 of 700+ voters
– Bad Idea: 78%
– Good Idea: 22 %
Website Poll Late 2018-Early 2019 of 118 voters
– Bad Idea: 81%
– Good Idea: 19 %
Website Poll Late 2019 of 196 voters
– (still) a Bad Idea: 77%
– (still) a Good Idea 23%

GPS Sports Calendar
SU

MO

TU

WE

TH

FR

SA
26

27

28

29

30

1

2
Events for October
1st
No Events
Events for October
2nd
No Events
Events for October
3rd
No Events
Events for October
4th
No Events
Events for October
5th
Events for October
6th
Events for October
7th
Events for October
8th
Events for October
9th
04:00 PM - 06:00 PM
Turner Road, Nimitz Hill
Events for October
10th
No Events
Events for October
11th
No Events
Events for October
12th
Events for October
13th
Events for October
14th
Events for October
15th
Events for October
16th
31

1

2

3

4

5

6
Events for October
31st
No Events
National Guard Athletes
Rose Munoz
An educator, triathlete, mother and Guardsman all in one! The ever active Rose Munoz almost never stops moving, but she's found a way to balance her busy life while serving from home!
COMING SOON …
Guam's Strongest Man & Woman Competition OCTOBER 30