PRESS RELEASE – The prep football season will officially be over in Guam this weekend with the Triple J All-Star Game.  But last weekend over 60 high school football players participated in the 3rd Annual Guam College Football Showcase & Combine November 1-2, 2019 at Guam High School Field.  On Friday evening the 9th & 10th graders took part in an NFL Combine like testing under the direction of Strength & Conditioning Coach Chad Ikei who flew in from Arizona. The juniors & seniors competed on Saturday evening which also included specific positional drills on both offense & defense.
Each athlete went through strict physical evaluations measuring height and weight as well as 5 field tests which included: vertical jump, broad jump, 40 yard dash, 20 yard shuttle & 3-cone L-drill.  The top 3 performers in each event are as follows:
Vertical Jump – Kein Artero (30"), Jude Cruz (29"), Deshaun Warren (29")
Broad Jump – Deshaun Warren (9'5"), Andre Johnson Jr (9'), Jude Cruz  & Travon Jacobs (8'10")
40 Yard Dash – Kein Artero & Jalen Thatch (4.65s), Julius Gaduang (4.66s), Stephen Tomasiak (4.70s)
20 Yard Shuttle – Travon Jacobs (4.33s), Deshaun Warren & Javian Cruz (4.37s), Julius Gaduang & Jalen
 Thatch (4.41)
3-cone L-drill – Kein Artero (6.90s), Stephen Tomasiak (6.93s), Davin Mojica (7.13s)
Results from the showcase combine will be distributed to college football coaches providing them an opportunity to be recruited to play college football while pursuing their college degree.
 "Over the last few years there have been an increase in football players from Guam that have gone on to play football at the collegiate level" said Coach Ikei, "and I believe that there will be many more to follow in the future and I hope we can continue this tradition of showcasing Guam's best football players to college coaches."
This event is FREE to all participants and has been a community service for the past 3 years thanks to the generous individual sponsors who helped make this possible. Coach Chad Ikei has trained hundreds of NFL athletes and has developed some of the fastest NFL Draft prospects each year and has graciously volunteered his time along with numerous Guam Football Coaches from across the island and 67one Recruiting. This event will continue to help broaden the college recruiting potential for Guam Football Athletes and provide opportunities for our young athletes to continue playing the sport they love while attaining a college degree.

Foody's 5 Fun Facts
High School Football All-Stars
DID U KNOW?
With a 10-1 finish this season, the ND Royals JV Volleyball Team has earned the top spot in the league for a third straight year! ND's assistant coach Art Stanley refers to his JV team as 'The Farm', breeding talent into their three-time defending champion varsity team as well.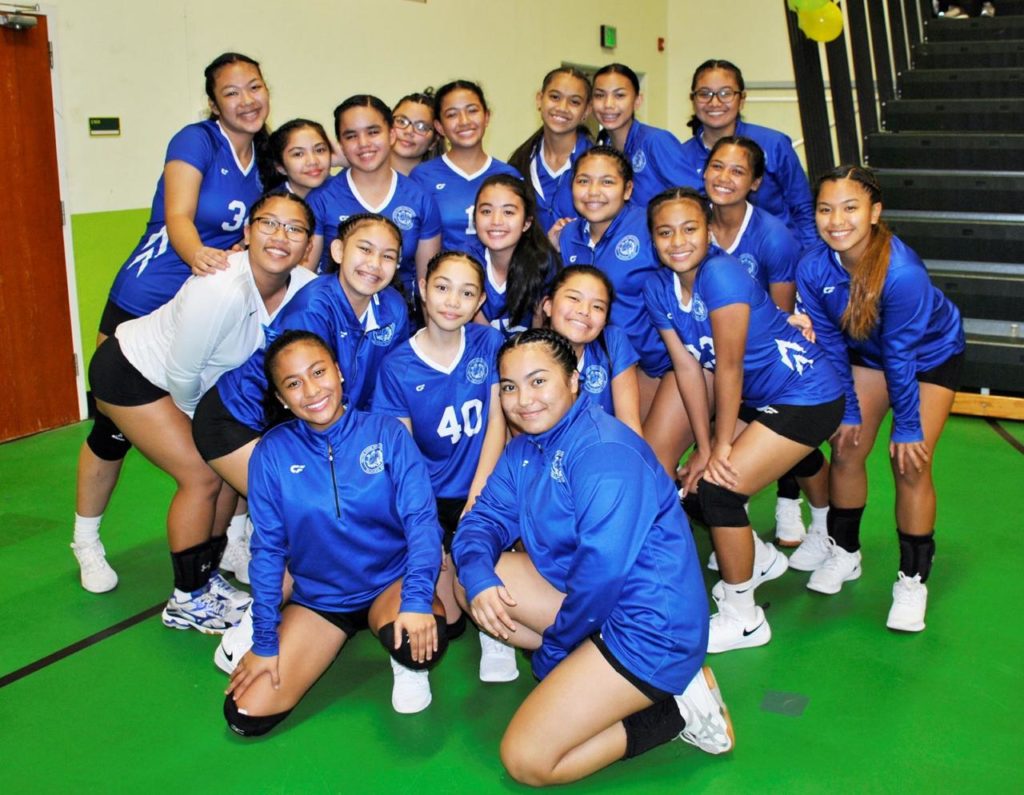 COMING SOON …
– More 2nd Quarter Sports
– NFL Week 12:  Steelers at Bengals
– Jon Tuck in Bellator Japan Dec. 29
– IIAAG/GDOE Split on Jan. 1st
– GSPN Preseason Basketball Tournament
QUICK HITS
Desiree Eay takes gold in the USPA North American Powerlifting Championships in Las Vegas. Eay won the 56kg open and submasters categories and Best Lifter Award.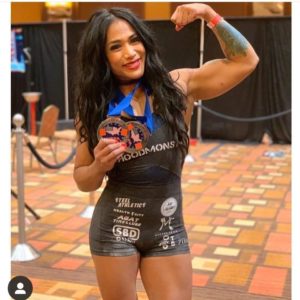 —————————————————-
GSPN celebrates 8 years! Chartered 11/11/11