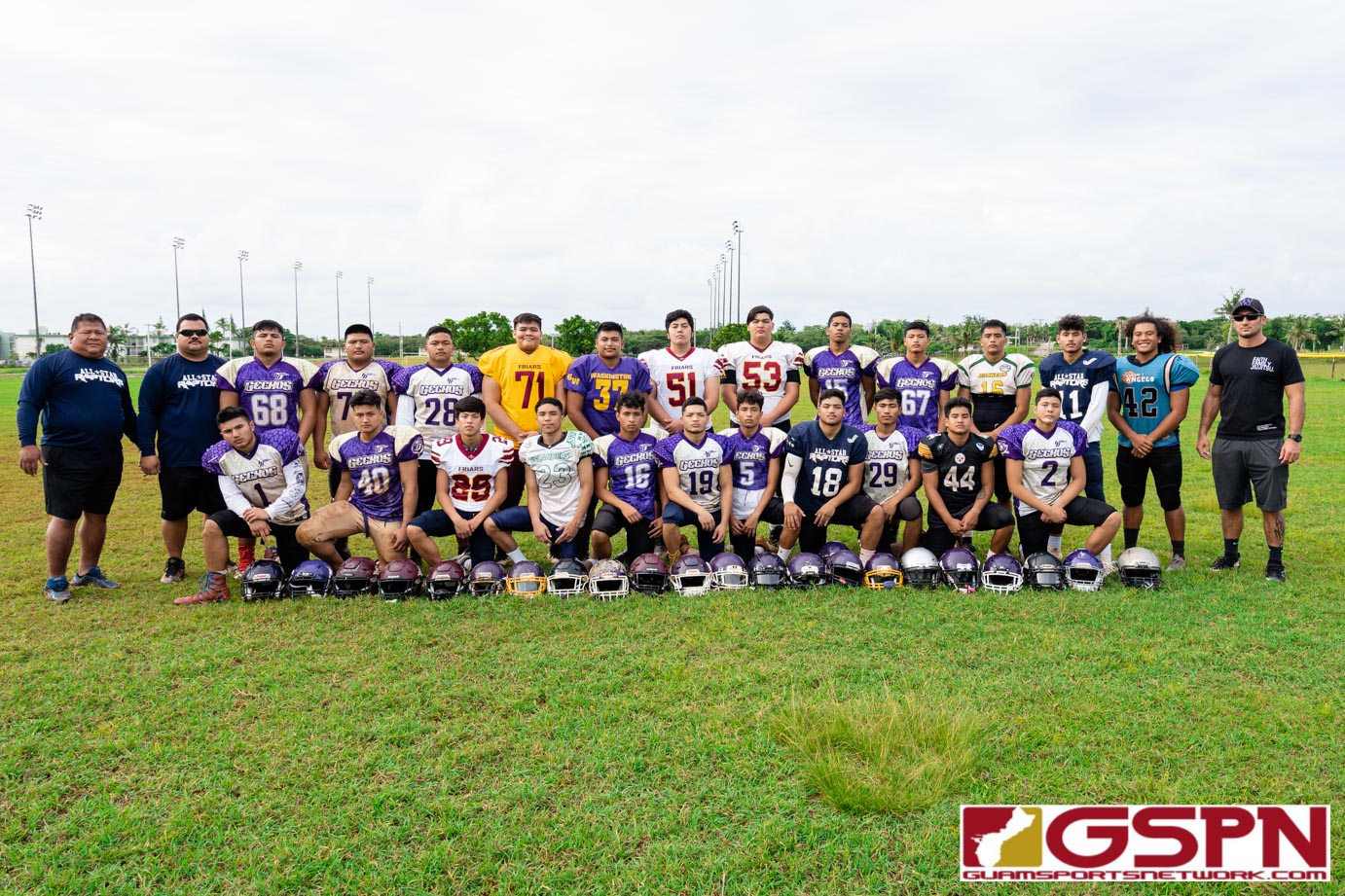 By Robert Balajadia
The 5th Annual 2019 Triple J All-Star High School Football Game is rearing to go this weekend at the JFK Field in which has become a household event for football fans around the island. The Raptors and Mustangs were drafted last month and the boys have been putting in some extra practice time in to officially end the 2019 season with the last high school football game if 2019.
The Raptors are coached by Ryan Rios and the Gecko coaching staff, who also played the part in drafting each member of the team.
Meet The Raptors
(not pictured: Eugene Arriola/Tanner Calvo/Devin Benavente)
The Raptors didn't waste any time with their selections on draft night, locking down three of the games most demanding positions within their first four picks.
Taking quarterback Travon Jacobs first overall (a strategy play knowing the Mustangs and coach Dowdell coveted Jacobs) followed by the defensive MVP in Noah Quichocho and Friar linebacker Eugene Arriola, who was also in contention for defensive MVP, had given the Raptors stability between signal callers on both sides of the ball.
The secondary is where it gets really scary for the Raptors as they drafted majority of the GW no-fly-zone members with plug in talents from FD in Kekoa Gamboa (who made the biggest play in the Championship Game), JFK Islander Nico Velez, a versatile threat on both sides, and the safety tackling machine Jayton Penaflor from Sanchez.
The Raptors drafted weapons for Jacobs in grabbing both Gecko receivers Brendyn Cruz and Gabriel Gilbert along with Jacobs running-mate in AJ Johnson from Guam High.
The coaching staff made clear that plenty of players are going to be playing out-of-position spots, which has become a common commodity in every All-Star Game thus far.
Passing will be a big part of the offense, but don't sleep on their run game as they've corralled 1st Team running back Eian Naputi and the rookie sensation from Sanchez in Adin Lumba.
With a defense capable of forcing turnovers at every position, expect the Raptor offense to get plenty of chances to run wild at this years 2019 All-Star Game!

Foody's 5 Fun Facts
AOY Anthony Cruz
DID U KNOW?
FD senior Matt Fegurgur first dunked a basketball in his freshman year when he was 6'4″. The now 6'9″ center looks to dominate high school hoops.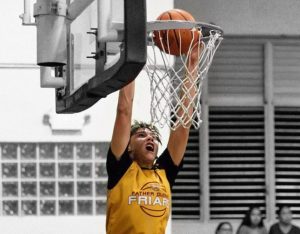 COMING SOON …
– ISA Sports League Kicks Off
– 15U Oceania Baseball Tournament
– Zach and Larry Return to Guam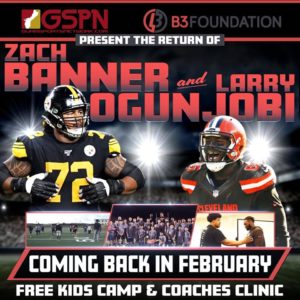 QUICK HITS
Still pumping iron: Pito Cruz, Ed Perez and Joe Duenas are some of the godfathers of bodybuilding and fitness on Guam. They're still at it with another workout together at Pito's gym.
—————————————————-