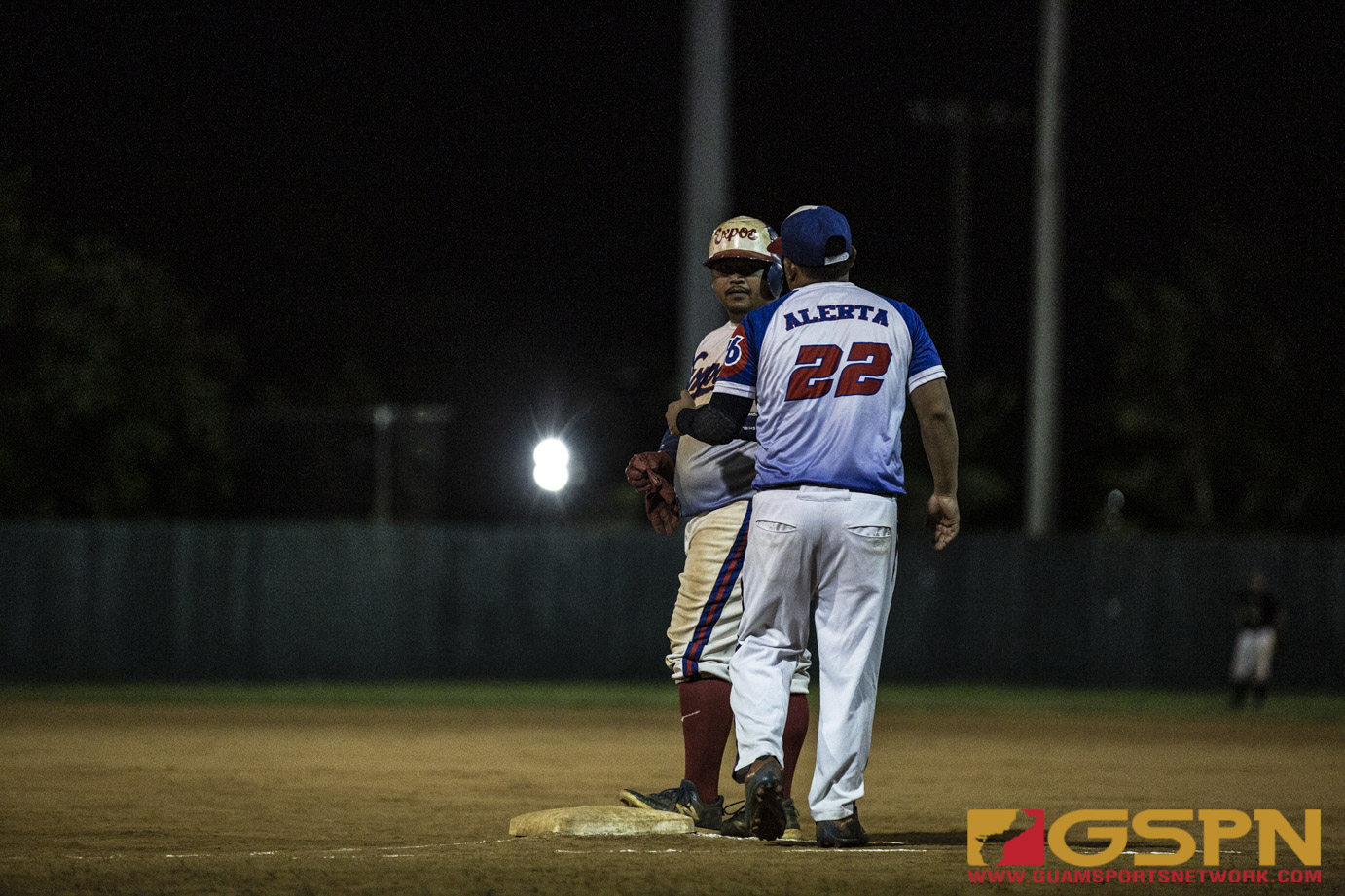 By GSPN
The Expos shook up the GML after not only forcing a Game 3 against the top seeded BOG/Crowns Royals, but also by defeating Royals 8-5 for a spot in the GML Finals Sunday night. With their backs against the wall down one game to none, the Expos completed the rally with a big Game 3.
The Royals jumped ahead 3-0 after two complete innings before the Expos made their move. The Expos went on a 4-0 run through two innings to capture their first lead 4-3 through four complete innings. A big 7th inning furthered the Expos lead with three crucial runs giving them a 8-3 lead through seven innings.
The Royals would get two runs in the bottom of the 8th, but their final at bat in the 9th would come up empty as they suffered just their second loss all season.
Winning pitcher for the Expos was Alik Ned with Mike Concepcion taking the loss for the Royals.
Shane Tenorio went 1-of-3 scoring one run with an RBI. Brandon San Nicolas cashed in a 2RBI night with the games only home run. Scott San Nicolas had a solid night going 2-of-4 with two runs.
For the Royals, Shon Muna Jr. went 2-of-4 for one run and Mike Bautista went 1-of-4 with one RBI.
GML's Championship Game begins Tuesday between the Expos and Rays at 7 pm.
PHOTO GALLERY BROUGHT TO YOU BY: