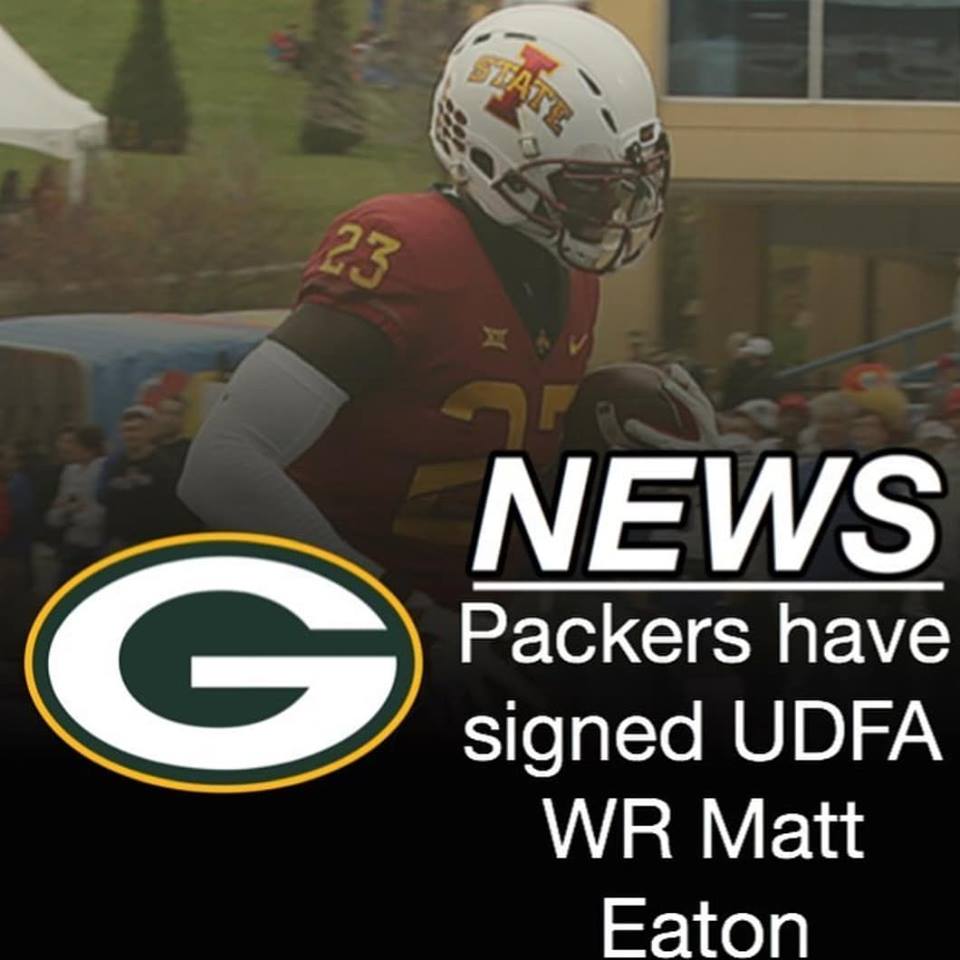 Former Guam High Panther and Southern Cowboy Matthew Eaton has signed with the Green Bay Packers.
After wrapping up his college career at Iowa State, Eaton was hoping to get drafted in the late rounds of this year's draft, however, he ended up signing with the Packers.
According to draftanalyst.com, the 6-foot-4 Eaton is a "big-bodied receiver who flashes ability on occasion" and "he's worth keeping on a practice squad for future development but must quickly produce this summer to have a place at the next level."
Last week, Eaton messaged GSPN saying he wants to hopefully return back to Guam soon and give back with a kids football camp.
Eaton played youth football with the Southern Cowboys and was a starter with the Guam High Panthers his freshman and sophomore seasons. He contributed as a freshman wide receiver on Guam High's first title in 2010 with over 100 yards receiving in the championship game.
2013 QUOTE TO GSPN
"Guam really allowed me to develop tough skin because nothing is handed to you," Eaton said. "From eighth grade all the way unto 10th grade year, the teams that I was on from the Cowboys, to the Agat Cardinals, McCool (Middle School), to GHS we were always the underdog and nobody ever wanted to see us win. That itself gave me a competitive edge on the way I pursued every game I played there. That all just kind of stuck to everything I approach now."