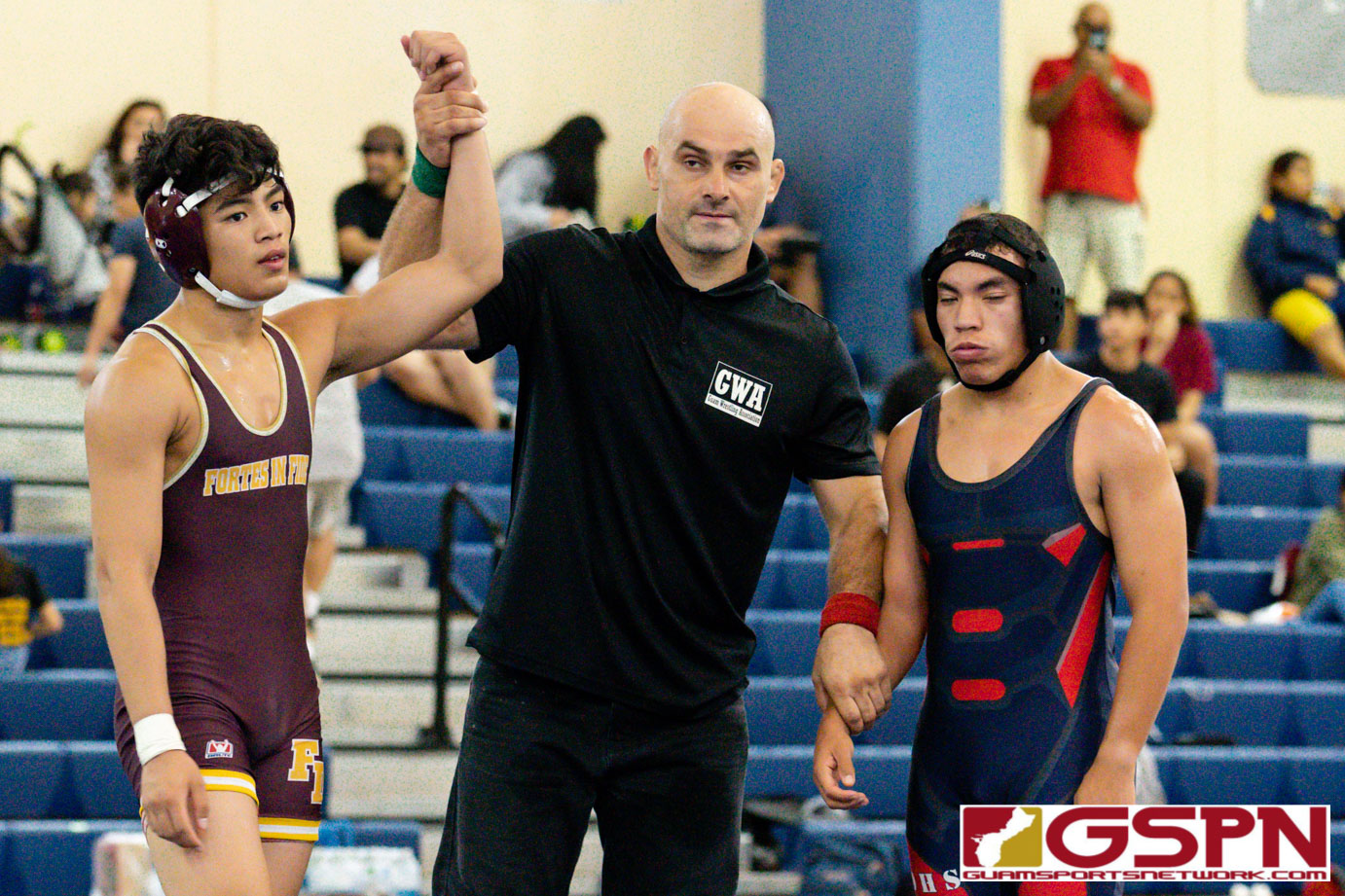 By Robert Balajadia
A week after falling to the Tiyan Titans, the FD Friars earned bounce back win over the Okkodo Bulldogs Saturday at the Okkodo gym. The Academy Cougars also picked up a win in to stay behind the GW Geckos, despite the Geckos losing a close one to the Tiyan Titans.
The Titans were defeated by the Bulldogs on the same day they busted the Friars winning streak and the Friars defeated the Bulldogs to set up a very interesting race towards the All-Island title in two weeks.
Saturday Matches
Boys @ Tiyan
Tiyan 45, GW 27
Tiyan 57, JFK 24
Sanchez 38, GW 33
Sanchez 42, JFK 21
Boys @ Okkodo
FD 47, Okkodo 27
Guam High 31, Southern 30
Okkodo 42, Southern 12
Girls @ Okkodo
Academy 38, Okkodo 12
Southern 48, Guam High 24
Okkodo 42, Guam High 16
Girls @ Tiyan
GW 36, Sanchez 6
Tiyan 42, JFK 6
JFK 18, Sanchez 6
Tiyan 30, GW 28
Choi and Pool pull off close wins
The most entertaining matches of the morning came in Academy/FD's showdown against the Okkodo Bulldogs. Senior Jenny Choi clutched a close win against Bulldog Ashley Nachno in the closing seconds and Friar Thomas Pool found a way to win after getting a pin called reversed.
Choi and Nachno traded points all match long before Choi made a final move in the closing seconds. Knowing her energy was quickly depleting, Choi left everything on the mat to score the final two points, passing the guard of Nachno to get the win to avoid overtime in the 3rd round.
"I was very tired and felt like I was going to let it go into overtime, but I knew I had to score a point. I looked up at coach and he kept telling me to hurry up because of the time so I gave it everything I had," said Choi on getting the win.
For Pool, he found himself in hot water very quickly as Okkodo's Jerick Walerson was able to set up a pin midway through the opening round. As one official was calling for a pin, another official was signaling that Walerson had an illegal hold on Pool, locking the singlet around the left shoulder area. A pin was called, but after conversation, the table and mat officials reverted the pin and let the two fight on.
"I do think that the call was up for debate," said Pool, who didn't look happy with the way the match ended despite coming out on top. "I just know that I wasn't careful enough, he had a good bridge and managed to turn it on me and I guess we all get stuck some times and that was just my time. I do feel sorry that the call went that way."
The Bulldogs were clearly unhappy with the decision and Pool was able to edge Jerick to get the victory in the 3rd.
"I went back to being more cautious… I tried to watch my weight better, tried to default back to what I'm comfortable with. I realized I was too energetic in the beginning and I just adjusted," added Pool on winning via pin fall.
The Friars' two Kaleb's were shining bright on the day with All-Island talent Caleb Laserna picking up a win in his season debut and Kaleb Gambala stayed unbeaten at 127 with a win as well by a 15-point spread.
FD's three-year unbeaten streak was broken last weekend against the Tiyan Titans and find themselves deep in the season at 2nd place. The Cougars only loss of the season came from the GW Geckos in the opening weeks.
PHOTO GALLERY BROUGHT TO YOU BY:

National Guard Athletes
Scott Eclavea
Scott Eclavea is a jiu-jitsu black belt and an accomplished MMA fighter. The Guard has given him an outlet in combatives to display his martial art skills, where he's become a head instructor for that program. Eclavea has served since coming out of high school and the Guard has only changed his life for the better.
COMING SOON …
LIVE FOOTBALL ON GSPN
Semifinals: #1 FD vs. #4 Southern (Friday 7 pm)
GSPN Preseason Basketball Tournament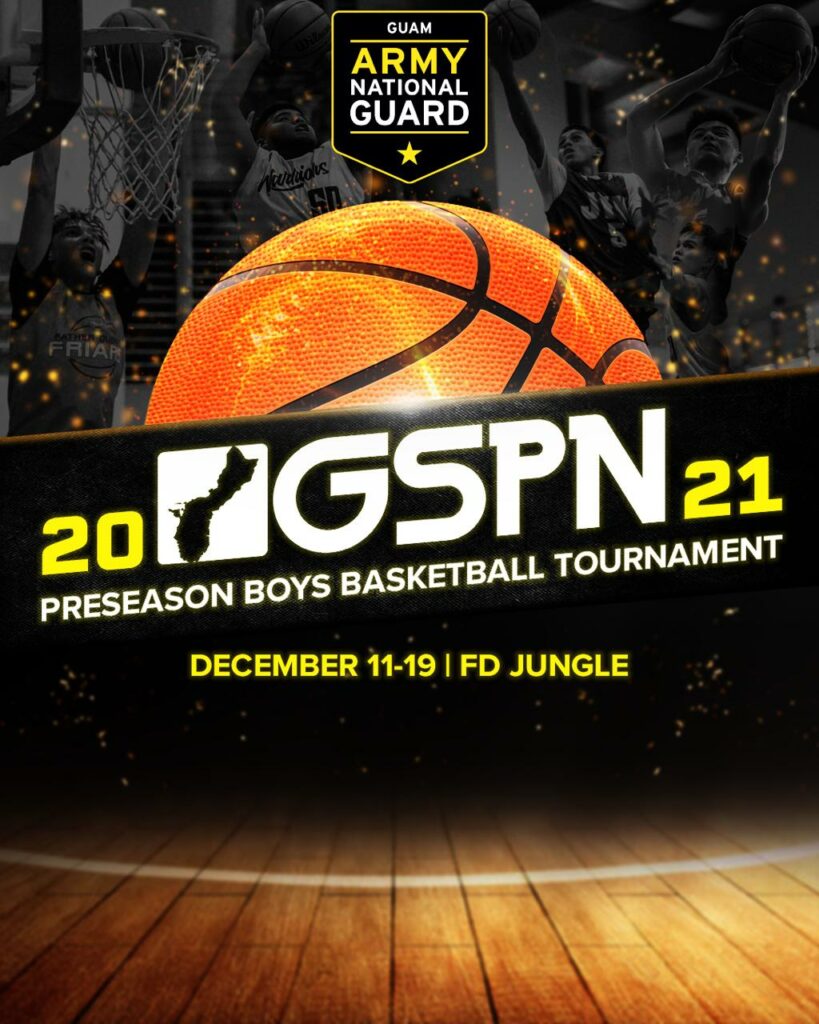 QUICK HITS
Robert Artero Maley recently captured the 182-lb. division of the Costa Mesa Classic, winning via pin in 4 out of 5 matches. Robert is a 4-year varsity wrestler at San Clemente HS (Tritons) and is currently ranked 15th in California's high school scene. He is the son of Jacque Artero Maley (AOLG 1991).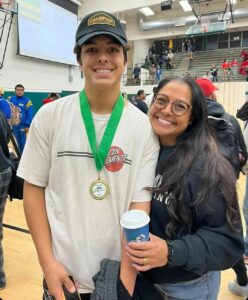 ——————————————–
Pat Taitano and Rich Abiador, teammates on the 1995 SPG volleyball team, have led their high school girls volleyball teams to the Washington State Championships in Yakima, Wa.
Taitano coaches Mt. Rainier High while Abiador leads North Creek High.
There for support is Dr. Mark Perez, a health professor at Central Washington University and a former UOG volleyball player.