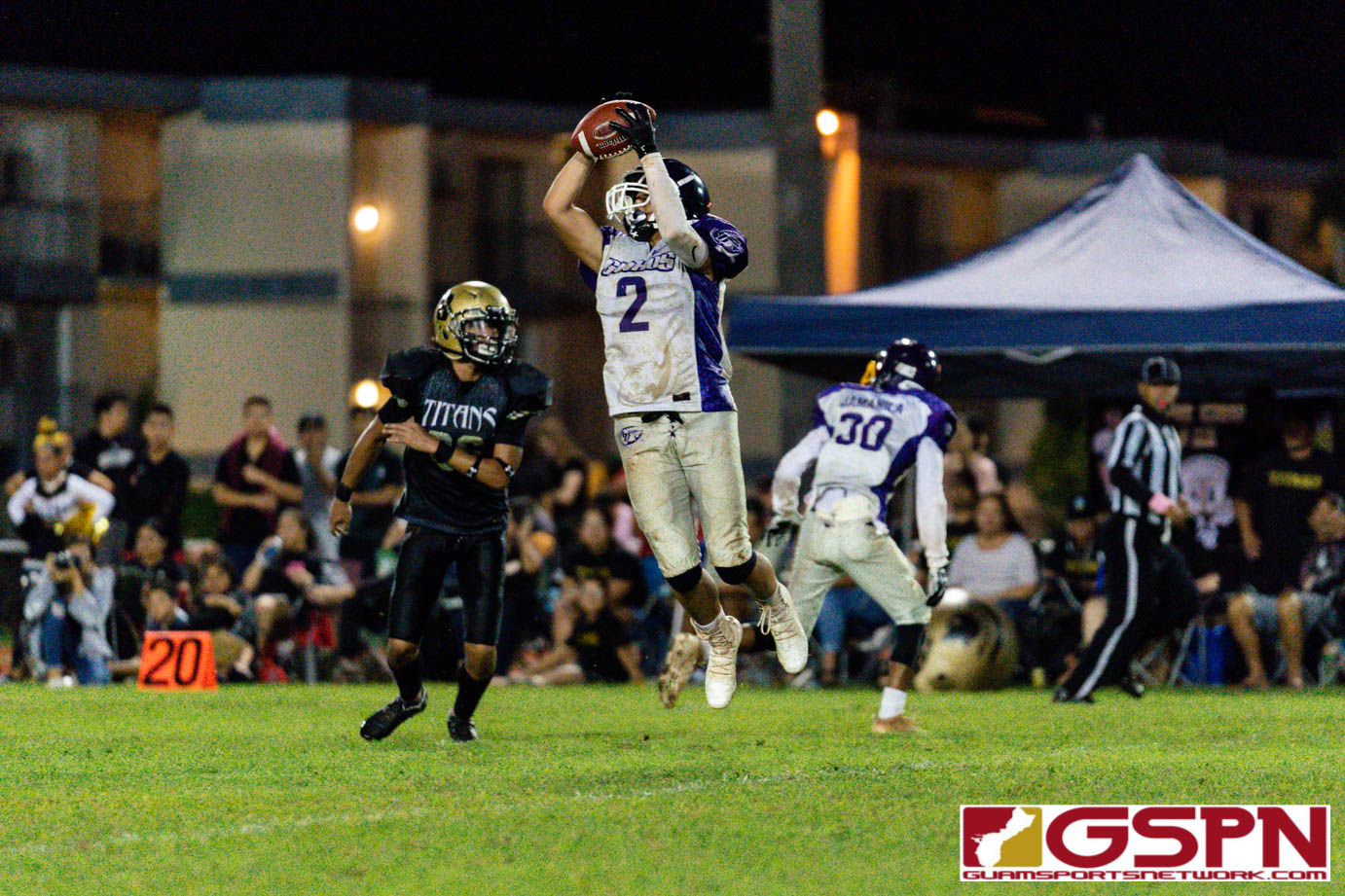 By Jay Leon Guerrero
After an opening-season loss to the FD Friars, the GW Geckos have righted the course with their fourth straight win.
The Geckos improved to 4-1 in the IIAAG Football League after holding the Tiyan Titans scoreless for the 13-0 victory. The Gecko defense recorded three safeties and an interception to hold the Titans out of the red zone for the entire game.
GW's Noah Quichocho and William Rios continued to pad their stats with their overwhelming pass rush defense, preventing the Titans from gaining any momentum.
"We complement each other; it goes hand in hand," said Quichocho. The Tiyan offensive line had their hands full with Rios on the line and Quichocho pass rushing right behind him at linebacker.
"Whatever he doesn't get, I'm there to clean it up," said Quichocho who led the Geckos with seven tackles.
Naputi suffers injury
The Geckos suffered a huge loss in the opening kickoff with star running back Eian Naputi forced to sit out the game with an apparent ankle injury.
"The defense really felt that we all had to step up when we saw a key factor to our offense go down," said Quichocho.
With their top running back on the sidelines, the Geckos went to the air and quarterback Ricky Macias found Brendyn Cruz for a one-handed Odell Beckham-like snatch for 32 yards. 
Macias later found senior receiver Gabriel Gilbert for a 6-yard touchdown to go up 7-0 in the first quarter. The touchdown by Gilbert would be the last offensive score for the rest of the game.
Both defenses played well. One would ask: If the GW offense failed to score for the rest of the game, how does the score end 13-0? Well, the remaining six points did not come from two goals; it came from three safeties.
The Geckos recorded two safeties in the first half with Quichocho, Jim Banez, and Christopher Eclavea teaming up for the two-point scores.
Titans D steps up
The Titans also did work on defense with Jaython Pangelinan recovering a fumble to give possession back to Tiyan in the second quarter. The Titans forced another turnover with Davin Mojica recording an interception deep in their red zone to prevent a Gecko touchdown just before halftime.
The Geckos held an 11-0 lead after halftime and the offense moved the chains, threatening to put more points on the board at the Tiyan one-yard line. The Geckos attempted to punch the ball in but fail on their final attempt with Jayton James making a huge tackle to prevent a Gecko score.
The Titans took over on their own one-yard line, but Rios was there and recorded the third GW safety with a sack to go ahead 13-0.
The Geckos took over on the ensuing possession and were stopped by the Tiyan defense with Gavin Quitugua recording a sack. The Titan's forced a turnover on third down with Mojica snatching his second interception of the game.
The Titans entered the fourth quarter trailing by just two touchdowns. Leon Guerrero looked to find Mojica on multiple occasions, but was covered well GW cornerback Ipo Indalecio.
Leon Guerrero reviewed all his options and find Christopher Cowart for a 29-yard gain. Leon Guerrero scrambled for 15-yards later in the drive to enter Gecko territory. The Titans looked to continue momentum, but constant pressure by the blitzing Gecko defense forces them to punt on fourth and long.
"(Mojica) is very quick so I just had to anticipate his moves," said Indalecio. Indalecio said the Geckos have a big game next week against the Sanchez Sharks and the defense needs to continue to play well. "I'm expecting our defense to prepare for a team that likes to run the ball."
The Gecko offense was led by Cruz who had 50 receiving yards. Aiden Gumataotao and Aidan Aguon shared the workload on the ground for 45 and 40 rushing yards, respectively, for the Geckos. Macias had 37 passing yards and a PAT.
Rios followed a big performance last week with another big statistical game with four sacks which included a safety. Quichocho led the Geckos with seven tackles, two sacks and a safety. Keanu Salas had an interception and a potential pick-6 but the touchdown was called back for an illegal block on the return.
Leon Guerrero had three pass completions for 52 total yards, he also led the team in rushing with 32 yards. Cowart had two receptions for 41 yards.
Despite being limited on offense, Mojica had a good day on defense with two interceptions. Pangelinan led the Titans with eight tackles and a fumble recovery, Ryan Johnson contributed six tackles.
The Geckos will face the Sharks next week in a battle for a potential second seed. The Sharks defeated the Islanders in the other Friday night game and are currently 3-2, the Geckos improve to 4-1. The Guam High Panthers are also in the mix for a second seed with a 3-2 record.
The Titans fall to 1-4 and remain in sixth place. The Titans will play the FD Friars next week.
PHOTO GALLERY BROUGHT TO YOU BY:

GPS Sports Calendar
SU

MO

TU

WE

TH

FR

SA
28

29

30

1

2

3

4
Events for July
1st
No Events
Events for July
2nd
No Events
Events for July
3rd
No Events
Events for July
4th
No Events
5

6

7

8

9

10

11
Events for July
5th
No Events
Events for July
6th
No Events
Events for July
7th
No Events
Events for July
8th
No Events
Events for July
9th
No Events
Events for July
10th
No Events
Events for July
11th
No Events
12

13

14

15

16

17

18
Events for July
12th
No Events
Events for July
13th
No Events
Events for July
14th
No Events
Events for July
15th
No Events
Events for July
16th
No Events
Events for July
17th
No Events
Events for July
18th
No Events
19

20

21

22

23

24

25
Events for July
19th
No Events
Events for July
20th
No Events
Events for July
21st
No Events
Events for July
22nd
No Events
Events for July
23rd
No Events
Events for July
24th
No Events
Events for July
25th
No Events
26

27

28

29

30

31

1
Events for July
26th
No Events
Events for July
27th
No Events
Events for July
28th
No Events
Events for July
29th
No Events
Events for July
30th
No Events
Events for July
31st
No Events
Foody's 5 Fun Facts
St. John's Knight Aarman Sachdev
DID U KNOW?
Since forming the GNYFF in 2009, the league has never gone without a season until 2020. The league announced their plans to cancel the 2020 season amidst the COVID-19 pandemic.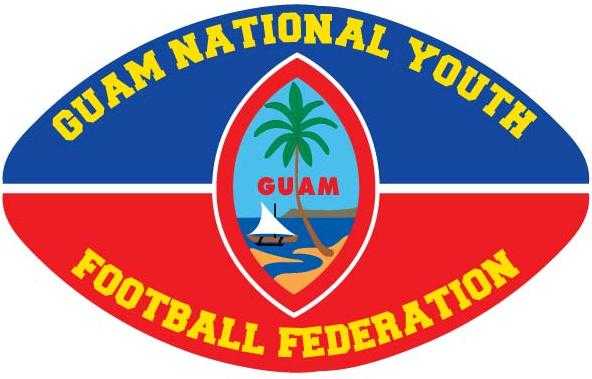 COMING SOON …
ALL SPORTING EVENTS HALTED DUE TO THE CORONAVIRUS ISSUE
QUICK HITS
RIP: Former Guam football player Phil Mendiola, shown here with son Tano, passed away in Las Vegas due to a heart attack. Mendiola played for numerous Guam teams from youth to varsity. He was 39.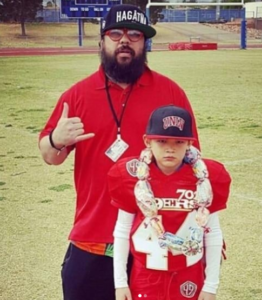 —————————————————-
Morgan McKenna (left with black face mask) poses for a photo with Guam Football Association Technical Director Sang Hoon Kim (seated, with blue face mask) and Guam Football Association Assistant Technical Director Ross Awa (standing) after signing his letter of commitment to play intercollegiate men's soccer for Muskingum University in Ohio. The Fighting Muskies compete in NCAA Division III's Ohio Athletic Conference.