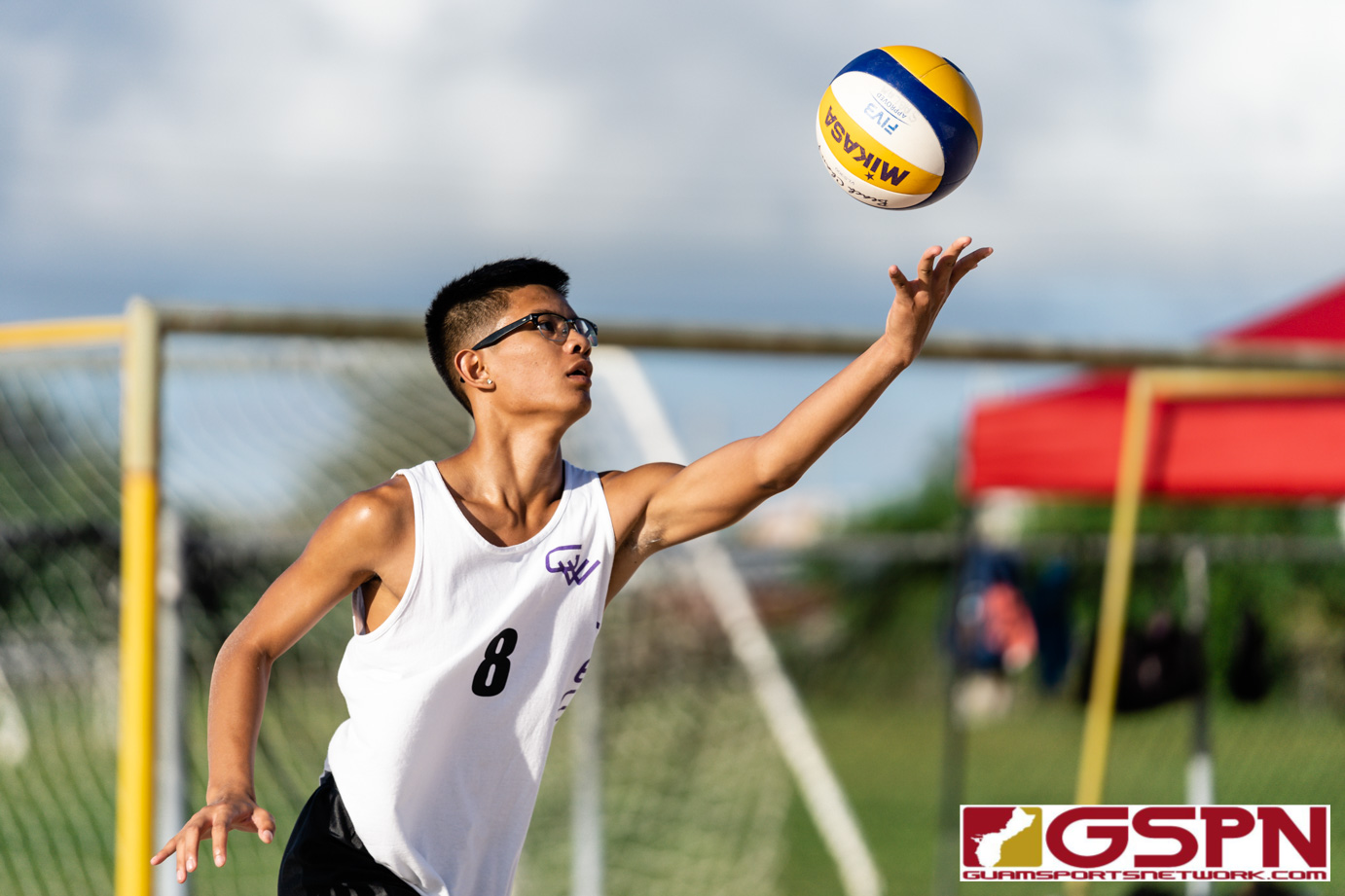 By Robert Balajadia
The GW Geckos are well aware of the three-way tie (Tiyan/FD/GW) for the leagues top spot in the inaugural season of IIAAG Beach Volleyball and they're hungry to bring in that overall title. Tuesday evening, the Geckos took to the sand courts at the GFA Training Facility and took down the St. Paul Warriors by winning all three games for a Gecko dominant day.
"We're having a lot of fun and enjoying the season, but there is a three way tie right now and we're really fighting for first place and want to bring home that Championship [trophy]," said Gecko Darryl Furto.
Matches
Team 1 Winners: GW def. St. Paul 21-10, 21-18
(GW) Lawrence Melencio & Darryl Furto
(St. Paul) Bryzen Punogbayan & EJ Acda
Team 2 Winners: GW def. St. Paul 21-18, 19-21, 15-5
(GW) Nathan Castro & Willo Tomas
(St. Paul) Keith Nauta & Charle Jackson
Team 3 Winners: GW def. St. Paul 21-10, 21-19
(GW) Matthew Magaling & Cleo Ylalim
(St. Paul) Christian Hoteling & Elijal Bautista
The Geckos started out their day with a straight sets win in the Team 3 slot as the tandem of Cleo and Matthew cruised to a first set victory. The Warriors tandem of Bautista and Hoteling traded leads in the second set but errors ultimately hurt St. Paul down the stretch as GW grabbed the victory.
In the Team 2 showdown, GW rode a streak of good hits from Castro to take the opening set, though Nauta and Jackson showed hustle in the second set to steal one for the Warriors. Castro and Tomas powered through the third set to lock up the overall team victory going 2-0 on the Warriors before their final game.
Melencio and Furto displayed great passing that set up big hits on offense to overwhelm the Warriors in the first set. Serving would prove beneficial for the Warriors as they stuck around to tie the game at 17, but Furto would set up Melencio for hits up the middle on two occasions to bring in clutch points for the Geckos to lock up a Team 1, sweeping the day.
"Our energy was up there and our intensity was really good, but we did make small errors that we plan to fix in practice. St. Paul really gave us a good fight in all the games today," said Furto. "We do need a little more cheering from our teammates though."
It's a lonely world in the sand for the players as they're not allowed to get instructions or coaching from their coaches at all while the game is going on. That means that coaches can only speak to the players in dead ball situations following National Beach Volleyball rules, which is odd for the players to get used, forcing them to figure the game out, a lot of times by themselves.
"It's actually really hard not hearing our coach talk," admitted Furto. "We have to learn through it ourselves and we have to know our own mistakes and fix it ourselves."
PHOTO GALLERY BROUGHT TO YOU BY:

QUICK HITS
The Guam Smokin' Hot women's softball team captured first place in the Asia Cup Softball Championships 2023 in Bangkok, Thailand.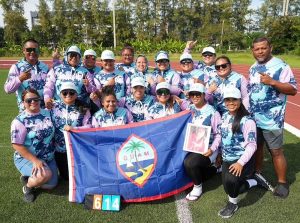 ——————————————————-
Roque Martinez gets the unanimous decision win Saturday night in his debut fight in South Korea's Black Combat promotions.
The 37-year-old controlled the tempo all three rounds and bloodied his opponent with some 3rd round ground and pound.