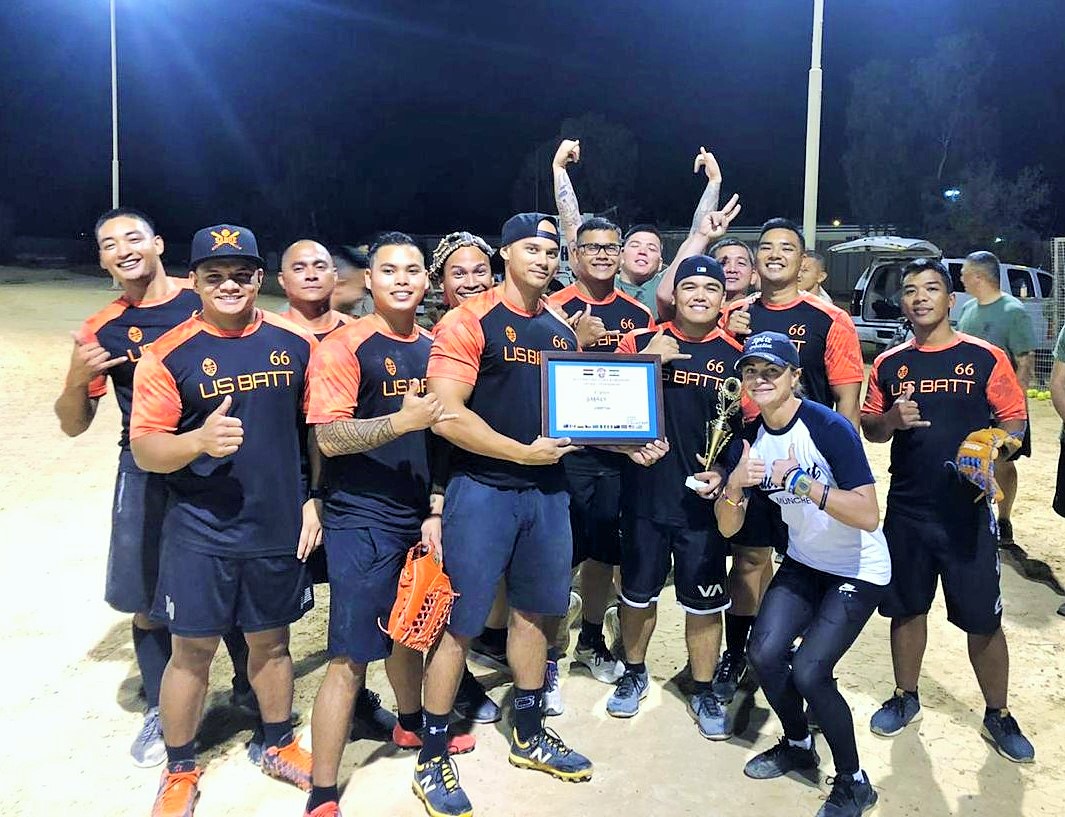 PRESS RELEASE – Soldiers from the Guam Army National Guard's 1st-294th Infantry Regiment, who are currently supporting the Multinational Force and Observers (MFO) peacekeeping mission in the Sinai Peninsula, participated in a friendly softball tournament, taking the top two spots and boosting morale and their relationships with international forces.
The Guam Soldiers are part of the MFO team, which consists of about 12
countries, who supervise the implementation of the security provisions of the 1979 Egyptian-Israeli Treaty of Peace and employ best efforts to prevent any violation of its terms.

The softball tournament was held at Forward Operating Base-North, in
Northern Sinai, Egypt, and featured teams from various allied countries, for fun and camaraderie.
The Guam Guard's Charlie Company's Sabre Platoon took first while its
Spartan Platoon were runner's up. The Australian Contingent's team was third place.
Besides friendly competition, the games strengthen mission readiness,
enhance physical fitness and reinforce relationships with the international contingent of brothers and sisters in arms with whom we are serving.

Foody's 5 Fun Facts
Harvest Eagle Trinity Terlaje
DID U KNOW?
FD senior Matt Fegurgur first dunked a basketball in his freshman year when he was 6'4″. The now 6'9″ center looks to dominate high school hoops.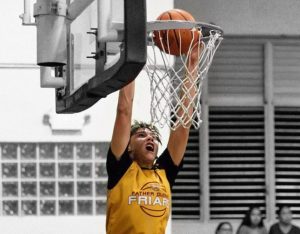 COMING SOON …
– Rizin 21: Aguon and Martinez
– FIBA Asia Cup: Guam vs. New Zealand, Feb 23
– Zach and Larry Return to Guam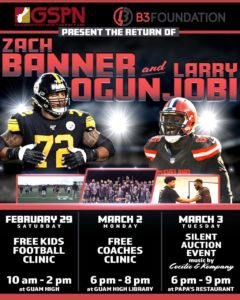 Brawl MMA March 13
QUICK HITS
190 runners took part in the 48th Hafa Marathon (half marathon).
Here are the top 5 finishers:
Ryan Matienzzo 1:13:17
Kris Lawrence 1:24:12
Taiga Sato 1:25:05
Chris Rasmussen 1:26:48
Carlos Leon Guerrero 1:28:46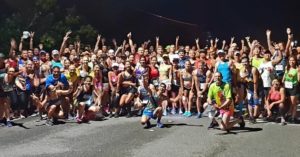 —————————————————-
Guam flags were waving in Clearwater, Florida in support of Bubba Nickles and Team USA in their Pre Olympics Softball Tour.