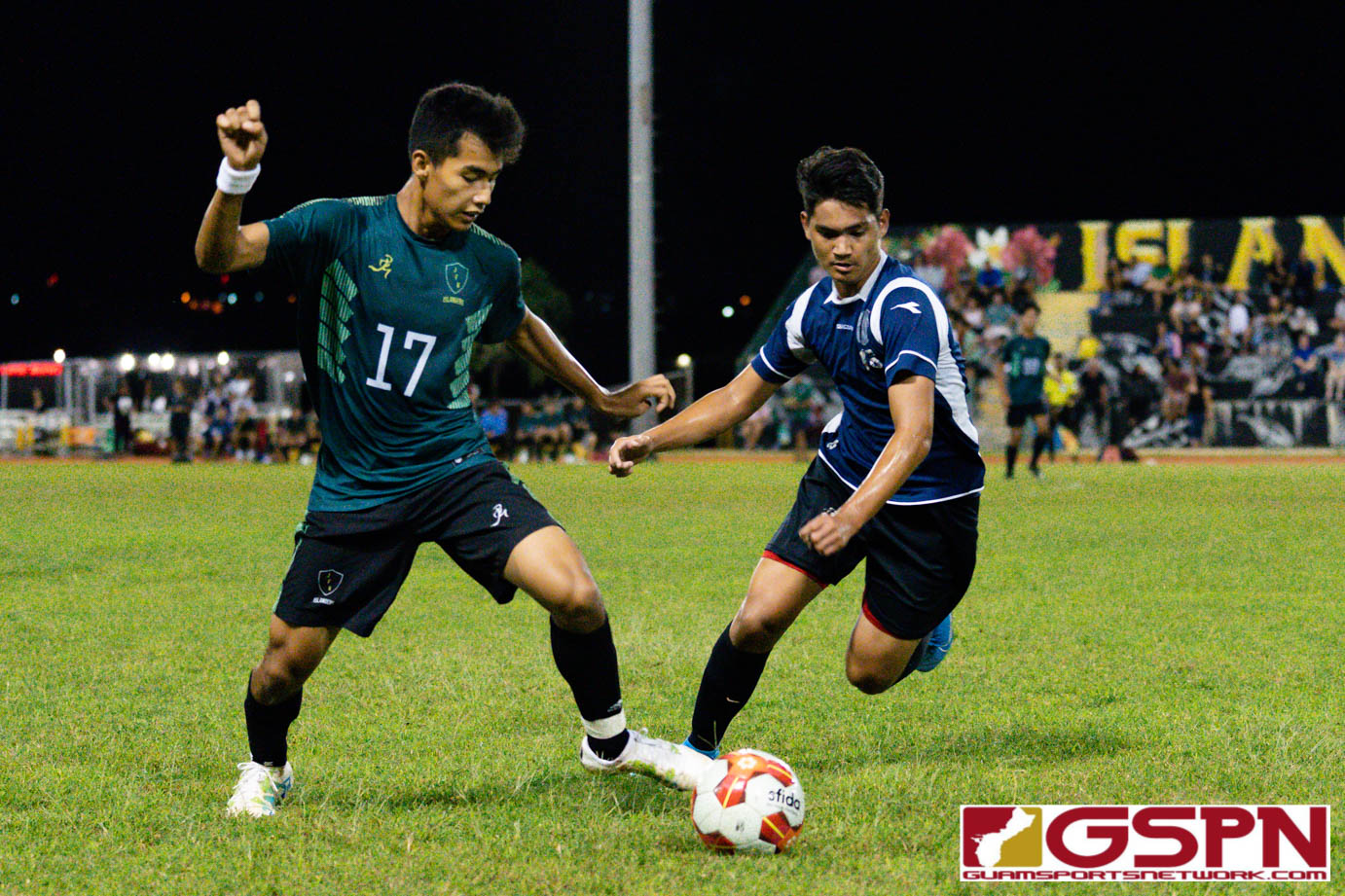 By Robert Balajadia
The JFK Islanders opened their 2019 IIAAG soccer season in winning fashion after defeating the visiting Southern Dolphins 4-1 Tuesday evening in the first game for both teams. Two goals in the first and two goals in the second were enough to pace the defending champions, who looked sharp in their quest to defend the title.
JFK welcomed back senior forward Juan Sarmiento to the line-up after Sarmiento suffered a season-ending knee injury last year. To make up for lost time, Sarmiento took center stage against the Dolphins, netting two goals to lead all scorers.
"It felt good, my first game back. It's nice to be back on the field, especially coming right after football," said Sarmiento.
It took the Islanders 17 minutes to score the games first goal, which came from Sarmiento as he got free on the right side. JFK had attempted six shots before finally finding the net and Sarmiento feels it was all a matter of getting on the same page.
"The shots have to come from communication and you have to talk more on the field. That was our problem from the beginning, but we worked that out," added Juan.
JFK followed up with their second goal in the 25th minute after forward John Halili got loose on the left wing for a break-away, using a soft tap to get the ball through the Dolphin defense and keeper closing in.
Southern managed to get a goal in before halftime as Cisco Brown made good on a Penalty Kick to keep the game within reach 2-1.
JFK found more success in the second half as Sarmiento put in his second goal midway through the half, giving the home team a 3-1 lead. The Islanders would net their final goal from Justin Cruz in the final minutes to seal their victory.
The physicality appeared ramped up on both ends from the opening kick, but Sarmiento admitted that the aggressive pace is the best environment to play in.
"Southern is a physical team every year so you have to know what to expect when you play them. Coming into this game I knew that they were going to play this hard," added Juan.
JFK jumps out to a (1-0) season start while the Dolphins fall to (0-1).
PHOTO GALLERY BROUGHT TO YOU BY: