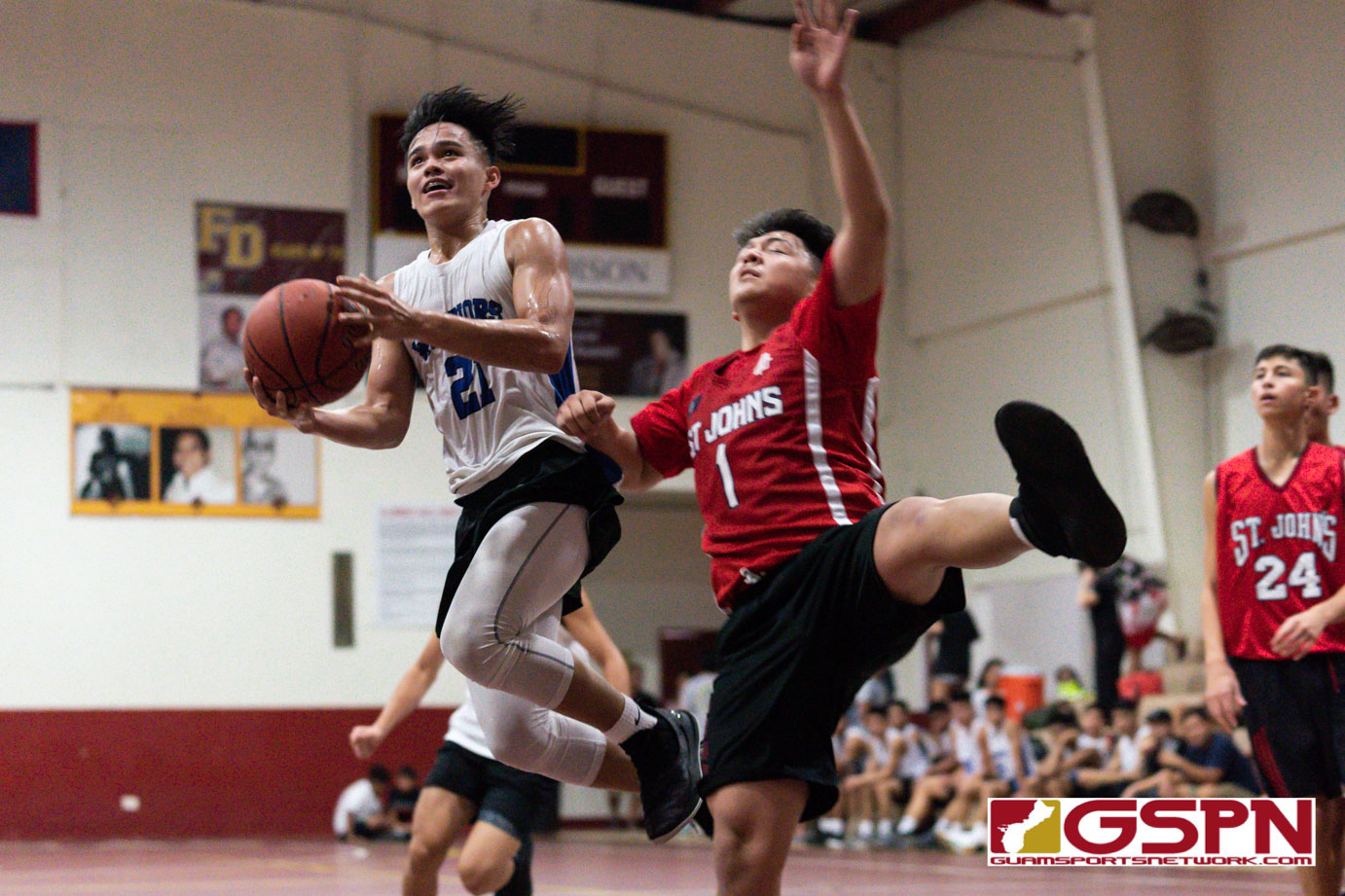 By Robert Balajadia
Day 1 of the GSPN Preseason Basketball Tournament tipped off at the FD Jungle with four teams in action Friday evening. The evening started with the JFK Islanders vs. the Harvest Eagles followed by the St. Paul Warriors vs. the new-look St. John's Knights in the late game.
JFK 58, Harvest 50
The JFK Islanders got 16 points from Chris Morikami as they led from wire-to-wire to get the tournaments first win on Day 1. But stealing the show was Harvest Eagle center Joseph Henderson, who scored a game-high 28 points while leading a late charge to pull his team back from a double-digit deficit. Turnovers hurt the Eagles all game long as they struggled to capitalize on fast break opportunities.
St. Paul 74, St. John's 20
Jahmar White's 22 points and a two-handed dunk from Reo Aiken highlighted the one-sided contest as the St. Paul Warriors ran circles around the St. John's Knights for a big win. Brian Chu scored 11 to lead the Knights, but offense was hard to come by for St. John's as they played their first game in the post 'Fab Five' era.
Tournament action continues ALL WEEK long!
PHOTO GALLERY BROUGHT TO YOU BY:
Friday (1/4)
Harvest vs JFK – 5:30 pm
St. John's vs St. Paul – 7 pm
Saturday (1/5)
GW vs. Guam High – 10:30 am
Sanchez vs. Okkodo – 12:05 pm
FD vs. Harvest – 1:40 pm
St. Paul vs. ND – 3:15 pm
JFK vs. GW – 4:50 pm
St. John's vs. Sanchez – 6:25 pm
Sunday (1/6)
ND vs. Okkodo 10:30 am
Guam High vs. FD – 12:05 pm
GW vs. Harvest – 1:40 pm
JFK vs. Guam High – 3:15 pm (schedule change)
St. John's vs. ND – 4:50 pm
Sanchez vs. St. Paul– 6:25 pm (schedule change)
Monday (1/7)
Okkodo vs. St. John's – 5:30 pm
GW vs. FD – 7 pm
Tuesday (1/8)
Harvest vs. Guam High – 5:30 pm
St. Paul vs. Okkodo – 7 pm
Wednesday (1/9)
Sanchez vs. ND – 5:30 pm
FD vs. JFK – 7 pm
Thursday (1/10)
7th place game 5:30 pm
5th place game 7 pm
Friday (1/11)
3rd place game 5:30 pm
1st place game 7 pm