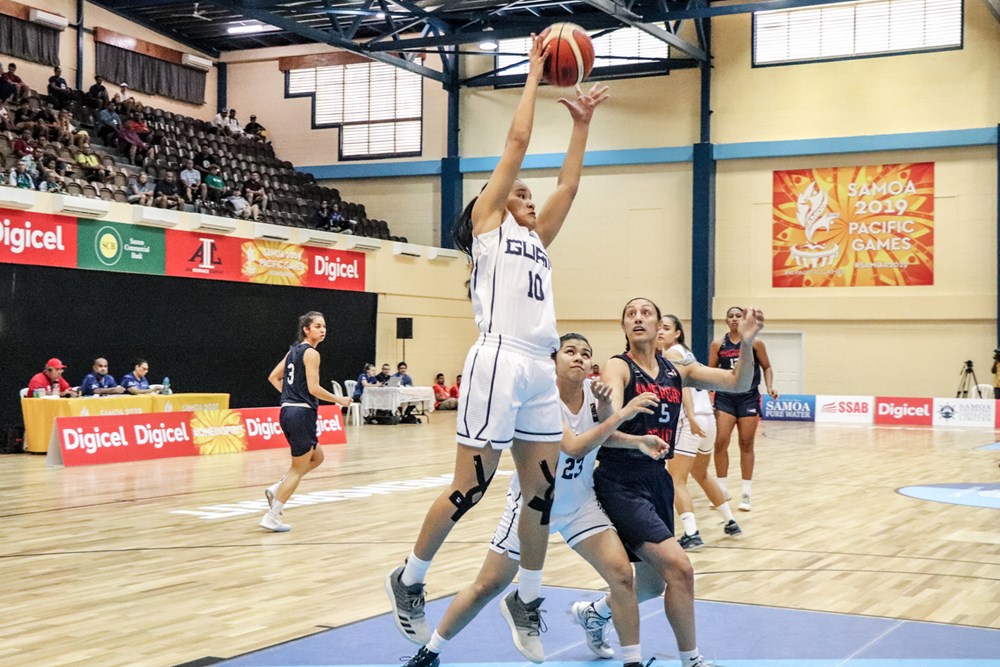 Both the Men's and Women's Basketball teams picked up wins with the ladies taking down Tahiti 72-63 while the men took out New Caledonia 89-61.
It was a tough day for volleyball as the men and women's team suffered losses in Day 3 of volleyball competition. The men's team fell to American Samoa in straight sets 25-17, 25-22, 25-19. The ladies lost to Wallis and Futuna in straight sets as well 25-8, 25-18, 25-17.
Saturday proved to be the final day for swimming and Guam didn't collect any medals in the mixed events.
For golf, New Caledonia, Samoa and Fiji rounded out the gold/silver/bronze for the men's and New Caledonia, Samoa and Tihiti were gold/silver/bronze.
For tennis, Camden Camacho won his first match in singles 6-2, 6-0. Derek Okuhama won in a close battle 1-6, 7-5, 6-3 and Mason Caldwell dropped his match 6-2,6-3.

QUICK HITS
The Figo Islanders 40s women's softball team took gold in the Senior Softball World Championship in Las Vegas. Figo came out of the loser's bracket and beat the Arizona Belles 17-3 in the AA division championship game Sunday afternoon.
Other Guam teams that played in the 40s tournament were: Team SOTTA (women's) and Bud Light Guam, Friars 671 and Sindalun Guahan (men's).
Sindalu finished a respectable 4th out of 24 AAA division teams.