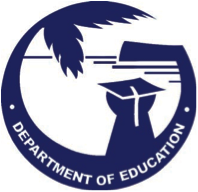 PRESS RELEASE – The Guam Department of Education Interscholastic Sports Association (ISA) continues to move forward in preparation for the start of third-quarter sports, with Superintendent Jon Fernandez publicly confirming that competition will continue between both public and private schools.
ISA sports will include boys and girls rugby, boys and girls tennis, girls softball, and boys basketball this quarter. In rugby, softball, and tennis, both public and private schools will compete against each other in full competition. In boys basketball, where there are enough teams to have a public and a private league, teams will have modified inter-league competition during the season as well as post-season competition.
The Superintendent has waived all membership fees from private schools and affiliating students are not required to pay to play. "I am waiving the fees in order to encourage private school participation in ISA. However, teams will still be responsible for their share of officiating, medical and other expenses," he said.
"Longer term, my priority is to engage our interscholastic sports community in a deeper conversation and effort to improve student safety, dispute resolution, field and facility standards, and post-graduation outcomes for all student-athletes," Fernandez said.
For more information on the Interscholastic Sports Association (ISA) and third quarter sports for GDOE High Schools, please contact Acting Sports Program Coordinator Al Garrido at the Division of Curriculum and Instruction via email at [email protected] or at 300-1377.