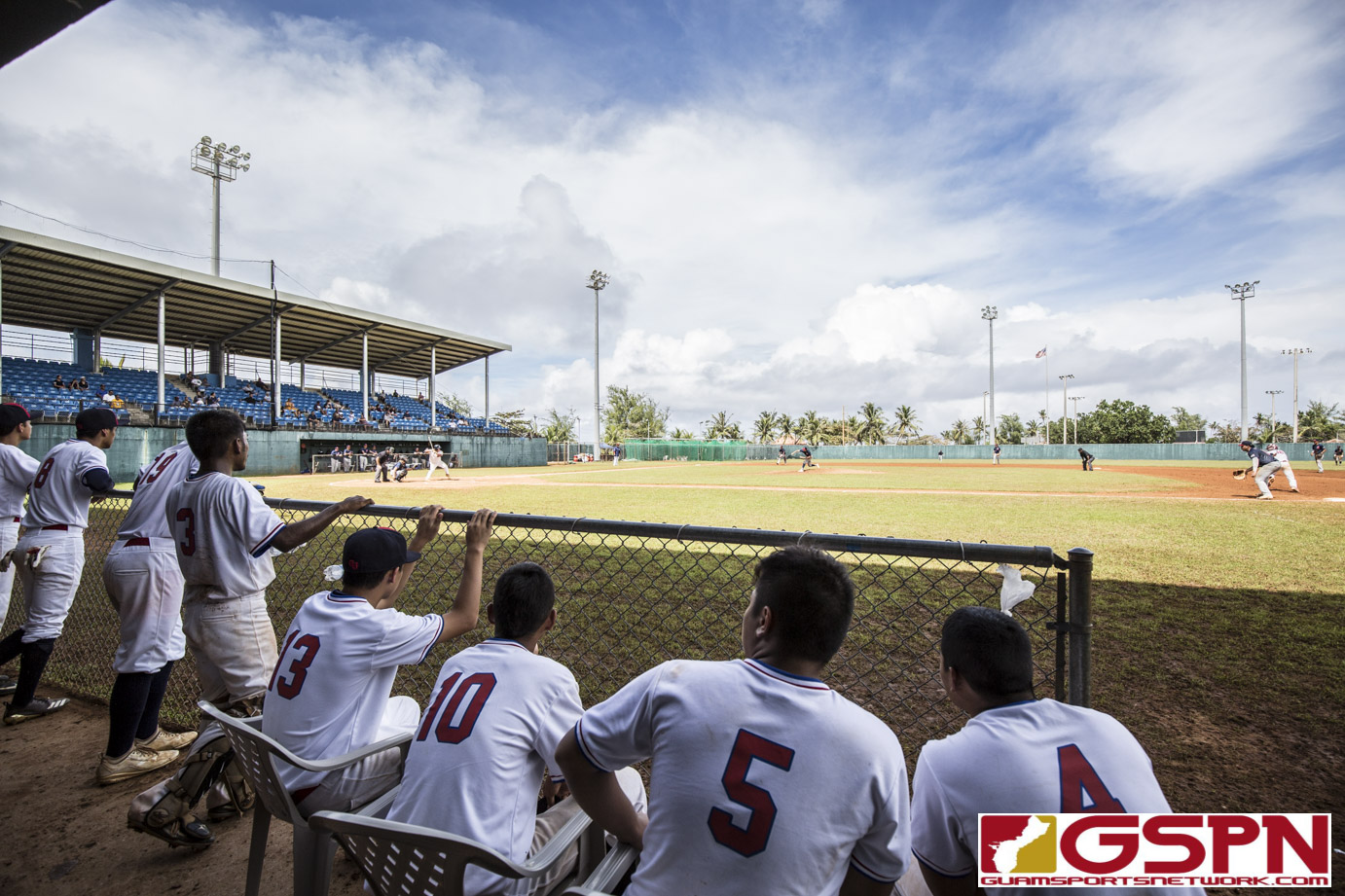 By Robert Balajadia
After two elongated rain delays that caused a hold up in the 4th inning in the gold medal game for the U18 WBSC Regional Championships the game between Australia and American Samoa was forced to revert back to their playoff game to determine the winner.
Australia was leading 5-0 in the 4th, but that game will no longer be in record. Instead, Australia's 16-0 win over American Samoa in the playoffs will stand to ultimately give Australia gold.
American Samoa and Guam battled for the final spot in the championship during the afternoon game Sunday where American Samoa would defeat the host team 15-6 through eight-and-a-half innings. Guam's loss granted them a bronze medal after beating New Zealand Saturday evening to advance to the medal games.
Guam shows heart after going down big
The offense for American Samoa was put on display in the early innings that was highlighted by a three-run homer from Safea Villaruz Mauai, who already had two home runs heading into the bronze medal game. Mauai's shot deep left put American Samoa up 7-0 in the 2nd inning before adding three more runs in the 3rd to take a commanding 10-0 lead.
Guam started to capitalize on errors from American Samoa as they turned a throwing error and a wild pitch into their first two runs of the game in the 4th inning. With the bases loaded, Guam's Brandon Tuquero got a hit on the ball, but a great play made from American Samoa's Kyle Coburn at the mound shutdown the Guam rally.
Guam loaded the bases once more in the 6th inning with hits from Aiden McDonald and Ethaniel Cali. An error followed by a fielders choice inched Guam within 11-4.
Guam added their final two runs in the 6th inning trailing 12-6, but American Samoa would tack on three more runs in the 7th, including an RBI double from Tyson Heaton to grab another big lead 15-6. Guam would go three-up and three-down with Coburn getting his fourth and final strikeout to end the game.
PHOTO GALLERY BROUGHT TO YOU BY: