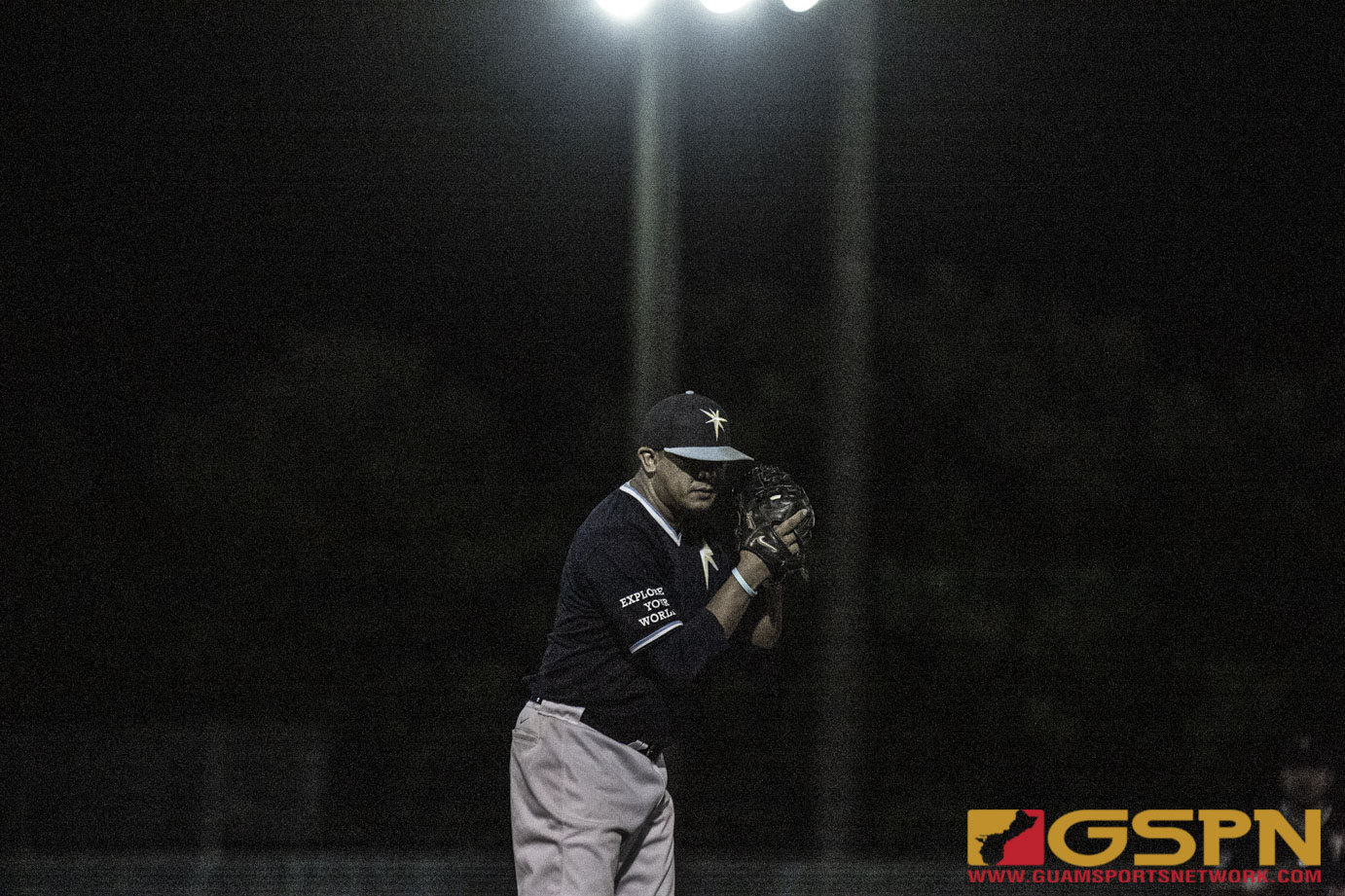 By GSPN
Game 1 of the GML Championship series belonged to the Rays as they proved strong defensively to beat the Expos 5-2 at Paseo Tuesday night. A steady pace of offense allowed the Rays to head into the 8th inning 5-1 with the Expos only other run coming in the top of the 8th.
Rays BJ Balajadia worked the bases going 2-of-5 with one run, an RBI and a stolen base and teammate Vic Fernandez went 2-of-4 with an RBI. For the Expos, Carl Quintanilla had a strong batting performance going 4-of-5 with an RBI in the loss.
Winning pitcher Paul Pangelinan finished with 1k and losing pitcher Don Juan Franquez finished with 3k's with both pitchers going the complete game.
Game 2 will take place Friday July 5th.
PHOTO GALLERY BROUGHT TO YOU BY: