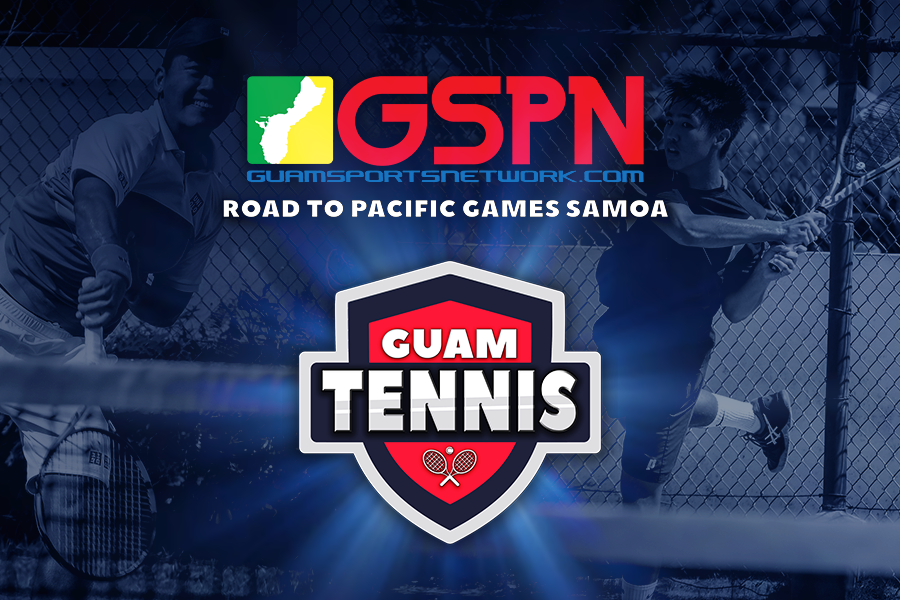 By Jay Leon Guerrero
The Guam Tennis Federation will be sending a contingent of four athletes to the Pacific Games in Samoa. Danny Llarenas, Camden Camacho, Derek Okuhama, and Mason Caldwell will compete from July 7-19 at the Apia Park Tennis Courts in the men's division.
Llarenas, who is currently training in the states, will meet the three younger athletes in Samoa and they will be coached by Michelle Pang. The three youngsters: Camacho (FD, 2019), Okuhama (St John's, 2018) and Caldwell (Harvest, 2019) were rivals in high school. They will put aside their differences to play on the same team. In the last four years, each athlete was either an All-Island champion or an IIAAG MVP.
"Since I was a freshman, we've had a rivalry going but we were also training together under the same coach and also under Team New Gen," said Camacho.
Okuhama said they have been training everyday together and they are helping each other to get better.
"We put all that rivalry stuff aside when it comes to representing team Guam," said Okuhama.
The four players will compete in either a singles or doubles format. According to Camacho, the decision on who will play in singles or doubles will be made in Samoa by coach Pang. 
"We are the first tennis team to go so I feel really lucky to have this opportunity. I'm really excited to go because I've never been to something like this," said Okuhama.
Despite having a young team, Pang will have an experienced squad that has participated in high level competition overseas. Caldwell said he is familiar with the other players after training in Fiji for a month a couple of years ago.  
"It's going to be a different experience for me to have not only my tennis teammates, but other Guam athletes (from other sports) there with me. I have some friends who are on the track and volleyball teams so it will be nice to compete alongside them," said Camacho.
Camacho said if time permits, he and his teammates will support the other fellow Guamanians and watch other competitions. 
We visited team practice and interviewed Caldwell:
PHOTO GALLERY BROUGHT TO YOU BY:

QUICK HITS
The Figo Islanders 40s women's softball team took gold in the Senior Softball World Championship in Las Vegas. Figo came out of the loser's bracket and beat the Arizona Belles 17-3 in the AA division championship game Sunday afternoon.
Other Guam teams that played in the 40s tournament were: Team SOTTA (women's) and Bud Light Guam, Friars 671 and Sindalun Guahan (men's).
Sindalu finished a respectable 4th out of 24 AAA division teams.