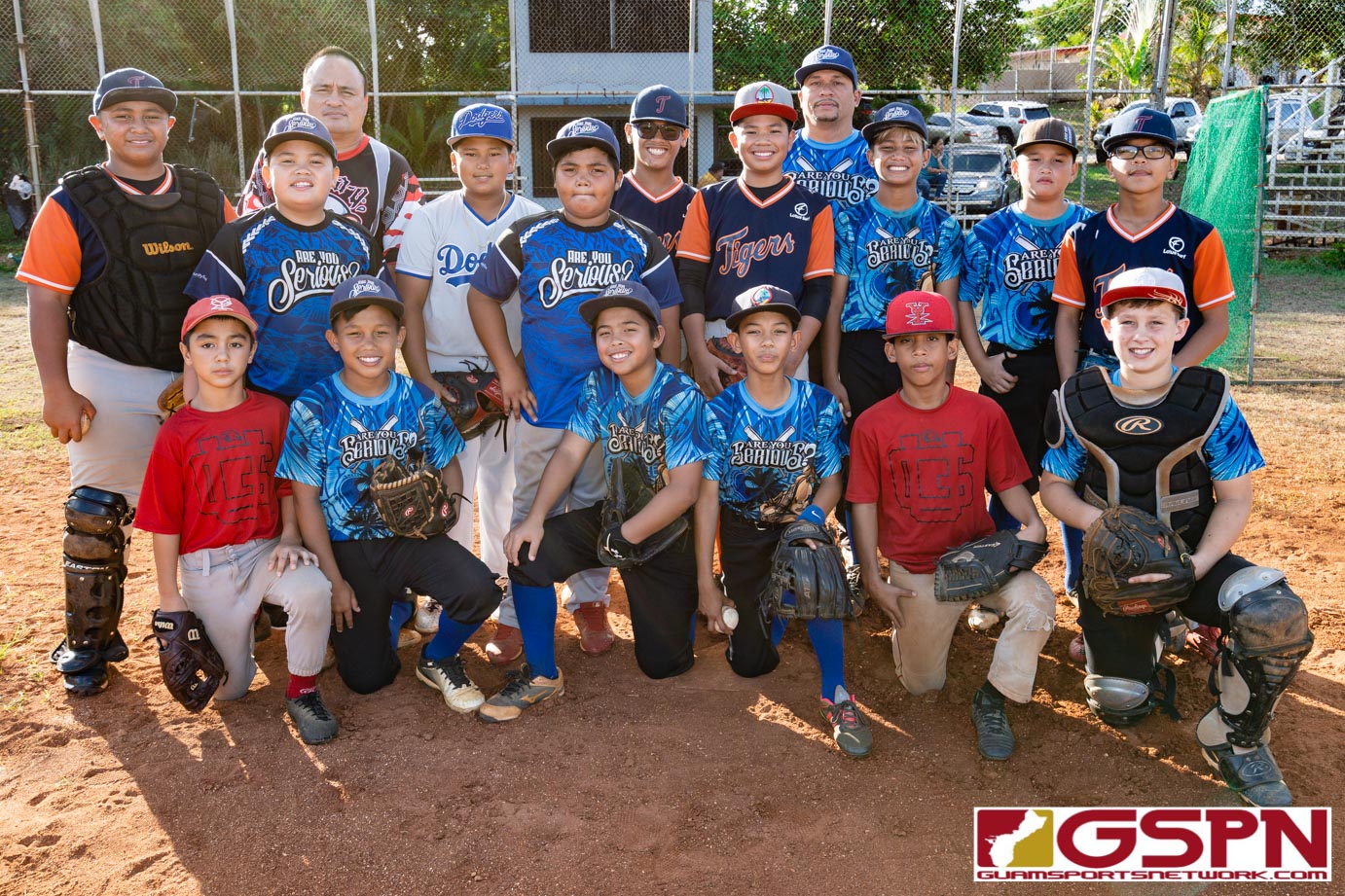 By Robert Balajadia
Guam's best U-12 on the diamond will be taking their skills to California to compete in the Cal Ripken Major/60 World Series in Riverway Sports Park at the end of the month. The 10-day tournament stretches from August 2-9 and Team Guam will be leaving at the end of the month on July 30th.
The U-12 All-Stars are comprised of the best players from the recent Cal Ripken league on Guam after holding hand-picked individuals for tryouts for this specific World Series. The boys have been hitting practices five days a week with every intention to represent the island well.
"The guys that we selected, I think we have a chance to take this World Series. It was a short time to try and build the team of 15, but we've got good ball players here and it's just a matter of putting in the hard work now," said Team Manager John McDonald.
The strength of the team is fielding and defense. Each of the 15 players are capable of playing at least two different positions with more than half of the squad being able to pitch. With that kind of versatility, the coaches would have no problem plugging in any player at any given moment.
"Right now it's just about building the chemistry. They've been gelling well at every practice and we have get togethers after practice just so we can all gel better," added McDonald.
The U-12 Cal Ripken World Series will be a first taste of off-island competition for many on the team after only six members were part of the Regional Tournament last year. That of course means there is a giant mixture of nerves and excitement, but the mood has been positive since the first practice and it continues to trend upwards towards anticipation.
The biggest challenge Guam may face out there won't only be a heightened level of play, but the weather itself.
"I lived out there for 11 years and it's a different kind of hot out there. So to prepare for that, I have them running on Saturdays and Sundays just to get used to the heat because that's the one thing that's going to kill us – the heat," said McDonald.
With less than a month away, the team is going to focusing on their hitting down the final stretch.
"We have to light it up out there. The defense is already great," said McDonald.
PHOTO GALLERY BROUGHT TO YOU BY: