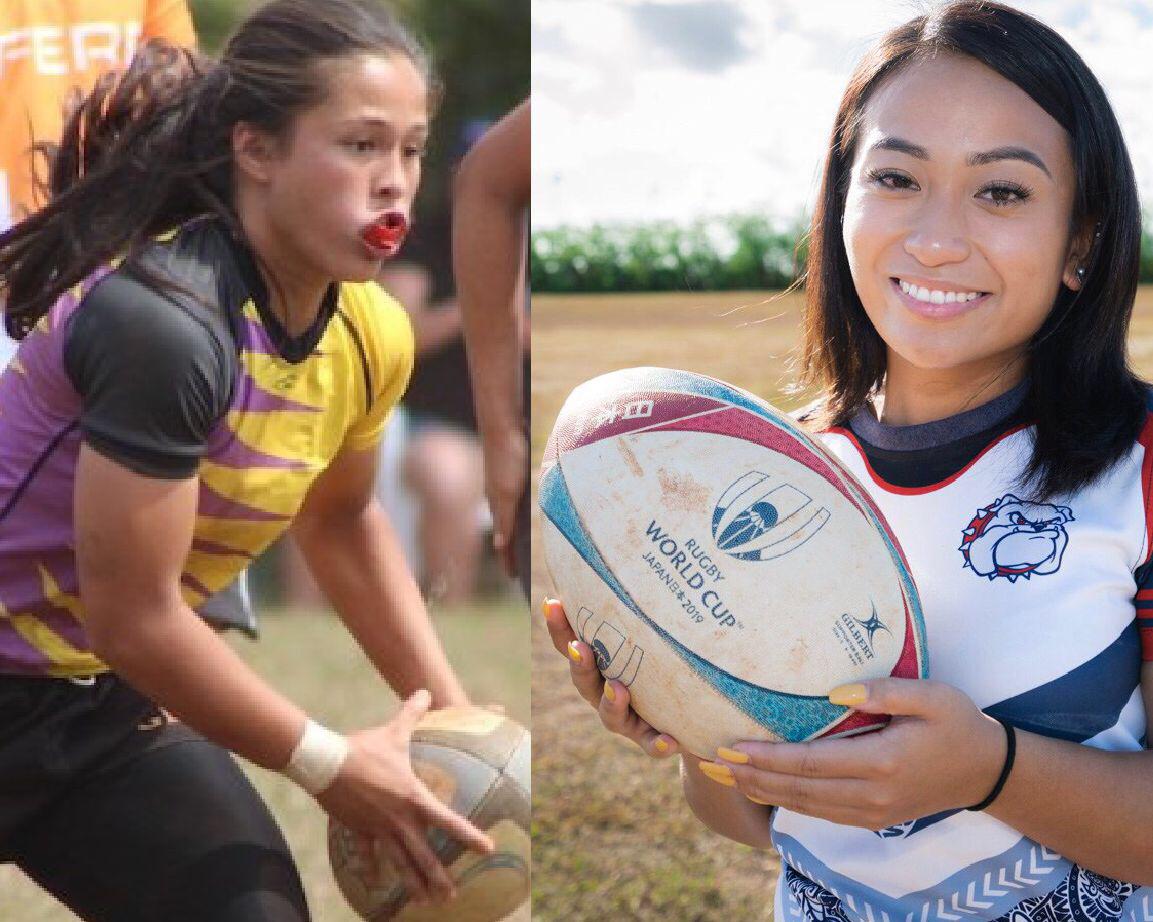 By Robert Balajadia
Guam's rugby ladies continue to make big strides towards the collegiate scene with a pair of All-Star talents ready to make the move the Mount St. Mary's University in Maryland to play D1 rugby. Former GW Gecko dynamic talent Jalana Garcia and Okkodo Bulldog Mara Tamayo will join The Mount this coming season.
Tamayo just wrapped up her senior year at Okkodo where her Bulldogs managed to take 3rd place during the IIAAG's Third Quarter Rugby Season. Tamayo committed to the Mount in the this past May.
Garcia, who graduated in 2018, made a big impression when the U19 National Team competed in Hong Kong in March of 2018. She was scouted via Facebook live thus beginning the recruitment process to join St. Mary's behind a strong push from head coach Farrah Douglas. She officially committed to The Mount in January.
The two former competitors will be on the same side for the first time in their rugby careers and they're both looking forward to representing Guam as a pair.
"It's going to be fun. We're coming from a small island and going out there to compete is such a big moment for us," said Jalana.
Garcia will be playing center and Tamayo will be playing flyhalf.
Garcia changes routes
Jalana Garcia has become a household name in football since dominating the youth football scene as the leagues most dangerous female. Garcia made a natural transition to rugby in high school where she instantly became one of the leagues most lethal scorers as a freshman with her speed and shiftiness put on full display.
She's since put back on the pads with helping Team Legacy continue to reign in the GWTFL scene, but now she's more than ready to commit to the St. Mary's program.
It's been a year since Garcia graduated high school and she had no real intention to play collegiate sports with the focus being on joining the military. Her performance in the tourney simply couldn't go overlooked which shifted her future.
Garcia opted to join The Mount in Spring, but a credit she needed to square away from high school needed attention which forced her to settle for enrolling this Fall.
Garcia has put on more than a handful of memorable performances in every sport she has played which has her eager to test her skills against some of the top rugby players in the Nation.
"I can't really explain my love for rugby, but it really pushes your abilities, like vision on the field and it really tests you.
Garcia even participated in the GWTFL season that just ended where she cashed in a three touchdown performance to bring in Team Legacy's 8th straight title. Even with the her collegiate rugby season upcoming, she owed it to her team to give them one last run since she'll be away from the game for the next few years.
"I do my best not to put my self in danger. I've been coached to properly protect myself and I always take that with me in every sport I play," said Garcia.
Tamayo seizes opportunity
Mara was introduced to the sport of rugby when she attended middle school at Santa Barbara, even though it was introductory flag rugby. She made the transition to tackle rugby in high school and instantly became one of the Bulldogs brightest stars.
The only caveat was that her parents warned her that if she ever got injured, she'd be forced to hang up the jersey. And she had to wear scrum cap, so decided to rock a pink one, which has become a trademark for her.
"It was a little hard transitioning because I was really small and I didn't know how to grab anyone, but my coaches really helped my understand the game," said Tamayo.
Although, Mara's senior season was cut short due to a leg injury, but she still garnered All-Island Honorable Mention even though she had to hobble to the award ceremony.
Tamayo had the desire to play collegiate rugby which prompted her to start filming her games to document her performance. When it came time to apply for colleges, Mara had plenty of material to push for an athletic scholarship and The Mount was at the summit of her school choices.
Mara explained how The Mount became possible and her anticipation to play rugby at the next level: