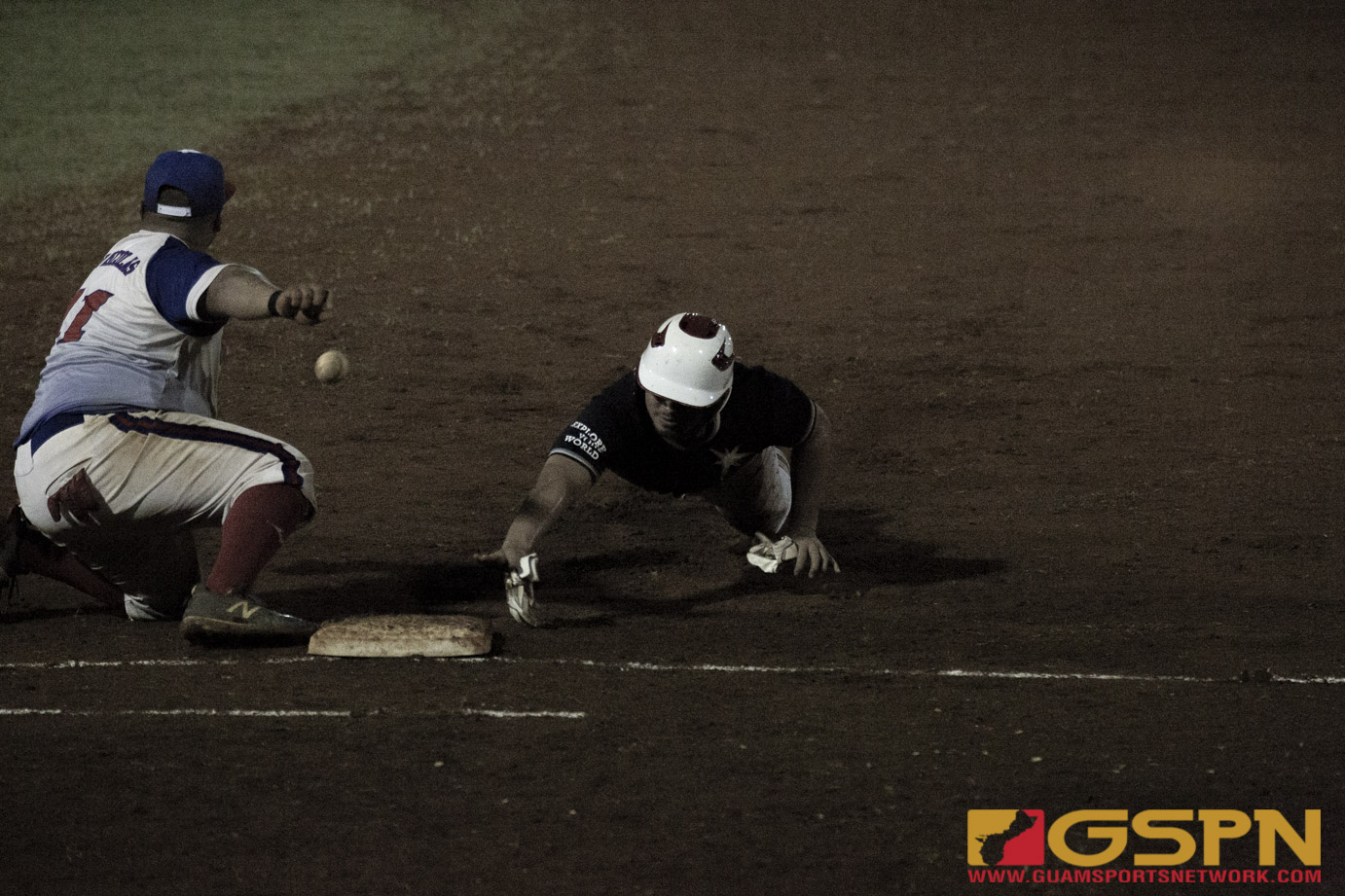 By GSPN
The IT&E Rays looked like they were going to take a comfortable victory in Game 2 of the GML Championship Series as they mounted a 9-2 lead over the Expos through the first three innings. The Expos chipped away at the big lead, early completing a wild comeback scoring two runs in the bottom of the 9th, but defense would prevail for the Rays as they took the game 10-9.
Winning pitcher Jesse Miner flourished with 9K's for the evening and Rick Fernandez gets the save despite losing momentum. RJ Joe takes the loss for the Expos, but finished with 5K's.
BJ Balajadia went 2-of-4 with one run and 2RBI's for the Rays and teammates Athan Yatar, Jared Palomo and Tony Yatar all had a strong 2-of-5 at bat.
The comeback started for the Expos in the 5th inning where they scored five runs while being held scoreless until that point. A single run in the 7th and 8th inning were enough to get the Expos within 10-7 as the Rays scored a key run in the top of the 7th. The Expos final at bat fell just short as they grabbed just two runs, needing three to extend the game.
For the Expos, Scott San Nicolas wen 3-of-5 for one run and JD San Nicolas finished 2-of-3 with two runs.
Game 3 will be on Sunday.
PHOTO GALLERY BROUGHT TO YOU BY: