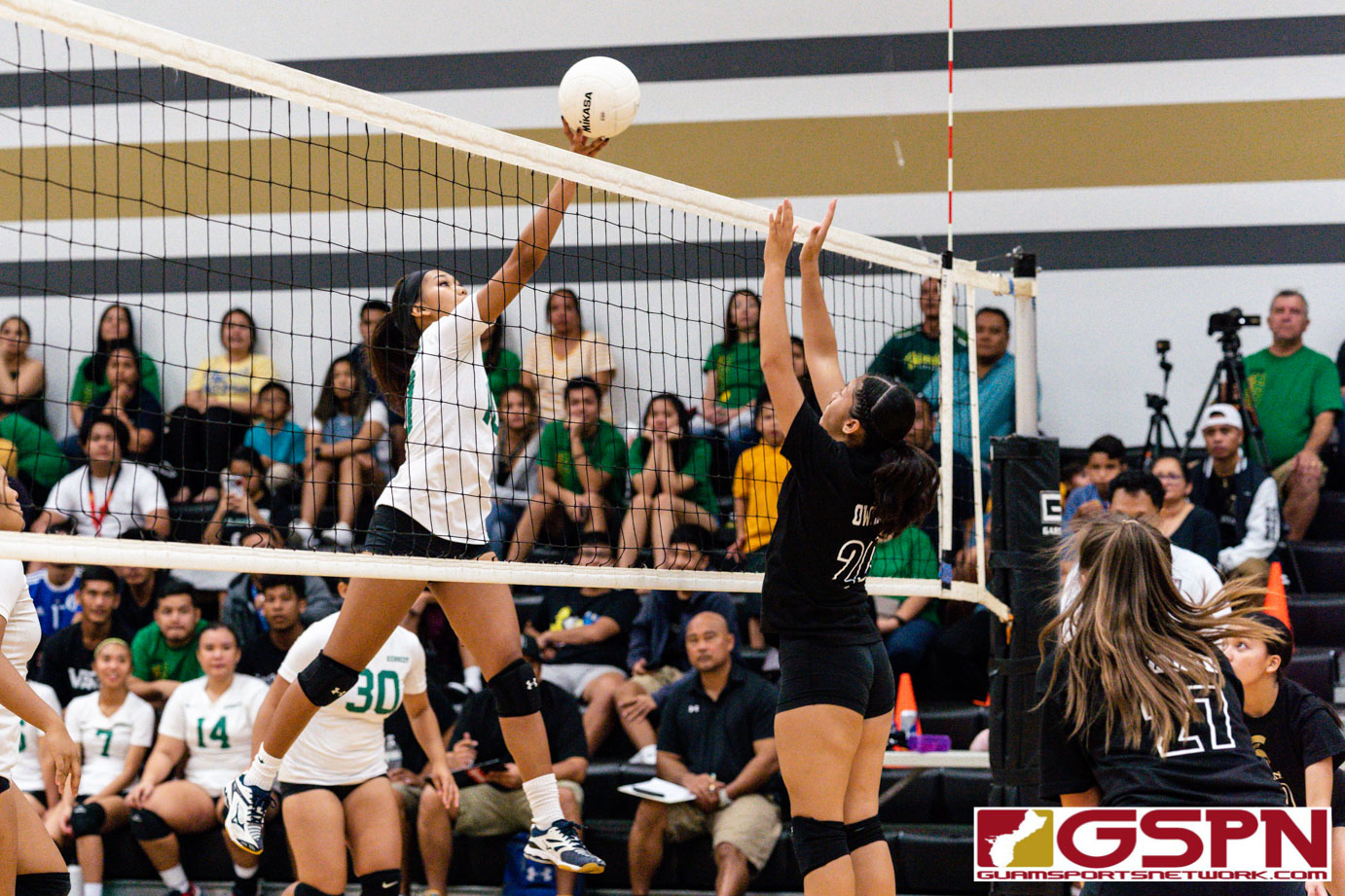 By Robert Balajadia
The veteran leadership of the JFK Islanders senior-heavy team will be relied on quite a lot this season and it showed in just their first game of the season against the Tiyan Titans in Tiyan.
With the new 'best of five' format being implemented this year all regular season, JFK put away the Titans in straight sets 25-15, 25-17, 25-18.
Leading the way for the Islanders was middle blocker Kiana Rivera who finished with 12 total kills with a steady pace of three, five and four kills in each set. Rivera's early kills in the opening set, flurry of kills late in the second and run-ending kills in the third had the Islanders never playing from behind. And knowing that their game nights are going to be longer with the new format, Rivera and the Islanders have been preparing for the grind.
"The past few weeks we've been training for this. Tonight we did our best to compose ourselves and focus," said Rivera on the extra set.
Winning the Shieh Preseason Tournament had already put the league on notice that JFK is playing for keeps this season, but even still, the seniors needed to shake off some first-game jitters. JFK broke away from a 12-all opening set score with a 13-3 run, fueled by two kills and ace from Rivera to go win the set 25-15.
"We're all still nervous, but we pulled through at the end. We made mistakes but we were able to overcome that," added Rivera.
Teammate and fellow JFK senior Frencine Villena also had a strong opening set where she would secure three kills as Villena ended the night with seven total.
JFK started to work in their rotations midway through the second set and majority of the third. Errors would keep the Titans close in the final set and head coach Alden Buatista wasn't too pleased with how his team finished the game. In the post game huddle, Rivera shared that the overall message from her head coach was simple: be better.
"We could do better. Coach expects a lot from us this year and we're going to do better," said Rivera.
JFK faces two tough opponents in their upcoming games as they travel to St. Paul Friday and the face last years second place team, the dangerous St. John's Knights next Tuesday. The Titans will get the weekend off before traveling up North to face the Sanchez Sharks next Tuesday.
PHOTO GALLERY BROUGHT TO YOU BY: