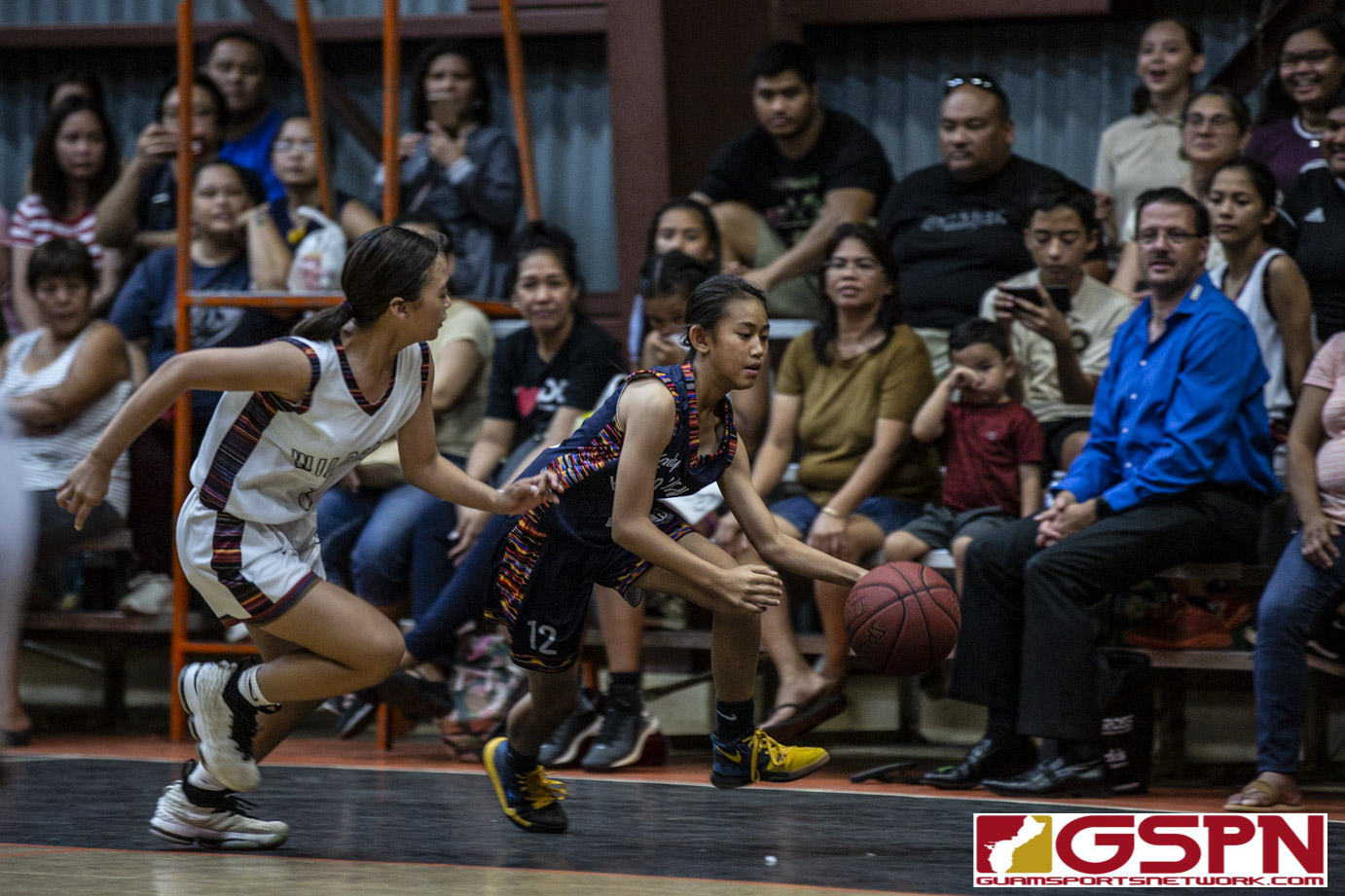 By Nicholas Akimoto
After an early season loss to the Untalan Wildcats, the BMS Roadrunners traveled to the Untalan campus and avenged their loss with a 23-20 victory to tie the leagues top team in record at (9-1).
Led by a 10 point performance from guard Erin Moldez and a smothering full court defense, the Roadrunners were able to stay on top for a majority of the game and stave off a potential Untalan comeback in the 4th quarter.
Aedleen Olidan also contributed to the victory with 4 crucial points throughout the game.
Game recap
The game began with a sluggish start as both teams struggled to finish at the rim. After both teams exchanged a single free throw, Mei'shae Concepcion went to work by hitting a contested layup and knocking down a three for the Wildcats. BMS answered with six points of their own, finishing the quarter with a buzzer-beater shot from Aedleen Olidan for a 7-6 lead.
Concepcion continued to battle for the Wildcats, hitting a layup in traffic to get the lead, but 6 points from Moldez and a high floater from Cassandra Kido allowed the Roadrunners to go up 15-8 in the 2nd quarter. Concepcion answered with two free throws, but the Wildcats found themselves down 10-15 going into halftime.
Untalan came back in the second half following an early Roadrunner layup. The Wildcats utilized aggressive defense and stingy rebounds to go on a 5-2 run in the third quarter. Laelae Meluat ended the Roadrunner's scoring drought with a quick layup to keep the Wildcats at bay.
The Wildcats went into the fourth quarter with a new energy, but still found themselves down 19-15. Moldez refused to give up the lead, however, as she willed her way to the basket and found Aliss Pagdilao to push the lead up to 23-15.
The Wildcats began to fight back with a quick 5-0 run, but they were unable to get off a shot in the final seconds due to suffocating Roadrunner defense. The Roadrunners handed the Wildcats their first loss of the season and tie them for first in the standings.
PHOTO GALLERY BROUGHT TO YOU BY: