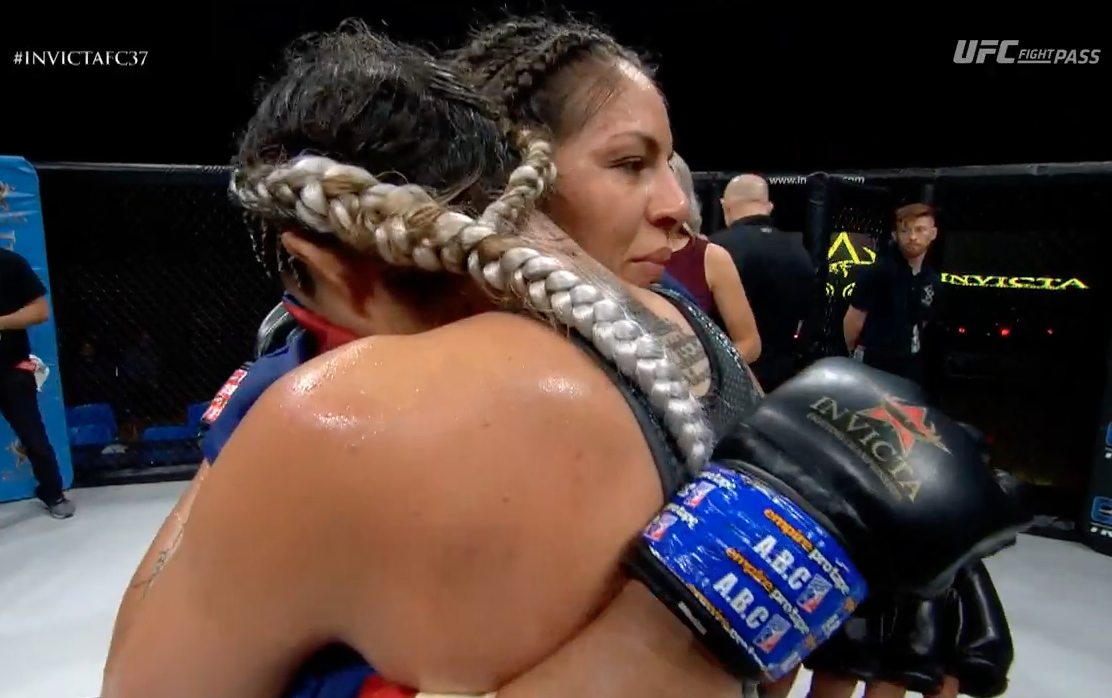 By Robert Balajadia
The first loss of Brogan 'Killa Bee' Sanchez's career (6-1) came on her biggest fight to date against the veteran flyweight Pearl Gonzalez via Unanimous Decision as the two headlined Invicta 37 in Kansas City Friday evening.
Gonzalez secured two takedowns in the 1st round and a key double-leg takedown in the 3rd that had likely given the UFC vet the advantage on the scorecard. Much of the match was fought in close quarters and up against the cage with neither fighter being able to find the range in the stand up.
The newly appointed black-belt in Sanchez defended Gonzalez on the ground well, but Gonzalez did maintain top position for majority of their ground engagements as the announcers were giving testament to Gonzalez's strength.
Both fighters let hands and kicks fly for the first four minutes in the 2nd round, though both showed a cautious approach in their striking attempts as neither were able to land many significant blows.
Gonzalez got the most out of the crowd with a big double-leg slam in the 3rd, but Sanchez never appeared to be in much danger at any point in the match.
Sanchez was able to land a couple of elbows in the clinch in the opening round to cause some bleeding to Gonzalez's nose, but all judges would score the contest 30-27 in favor of Gonzalez.