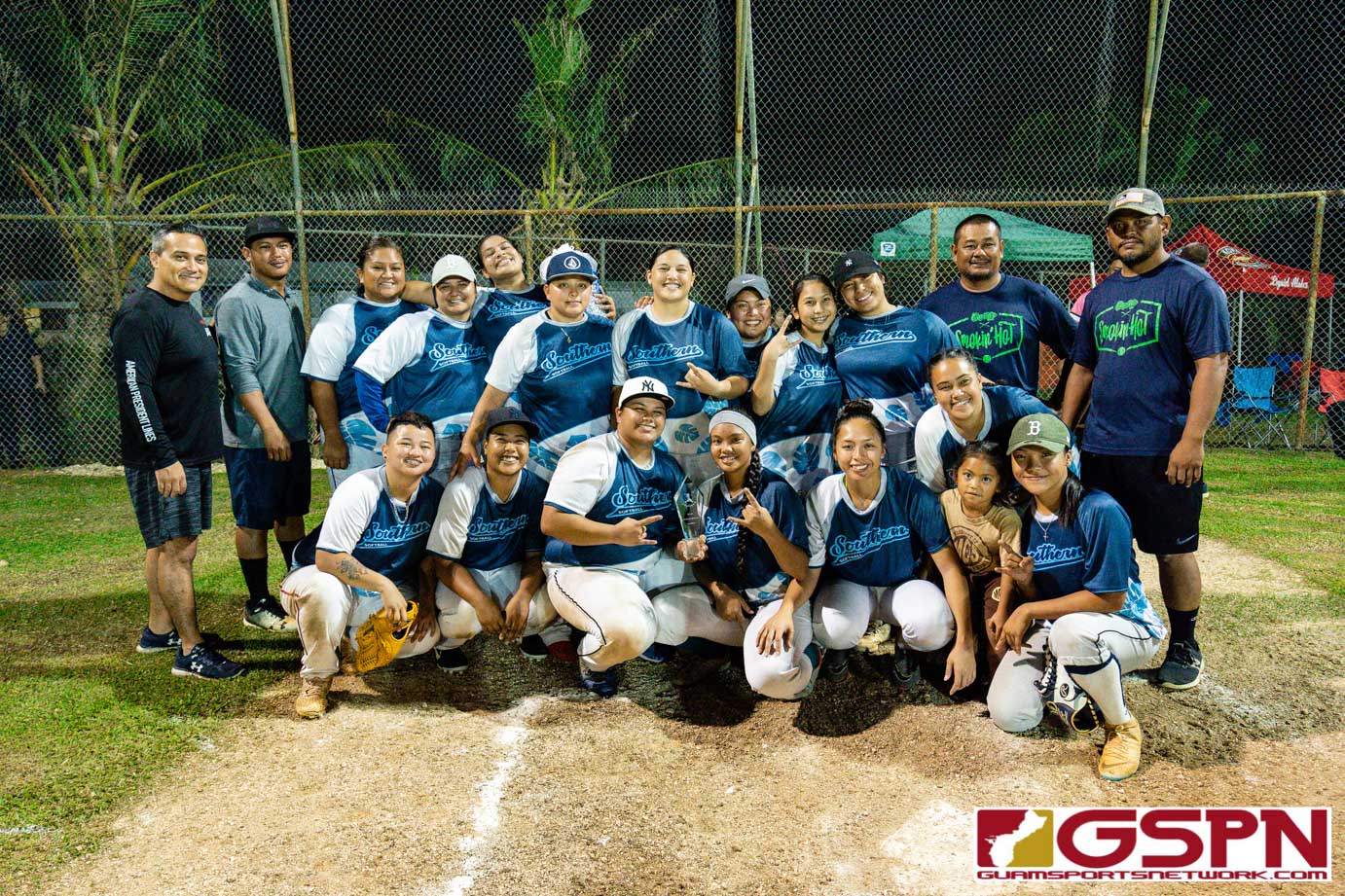 By GSPN
In just two seasons of the APL Women's Fastpitch Softball League, the ladies form Southern have proven to reign supreme. Southern defeated Juice 29-9 in the finals to lock up their back-to-back title Wednesday evening at the Piti Field.
The bats have been hot all season for Southern and they were all business from the 1st inning. Southern poured on seven straight runs on seven straight batters to quickly make it a 7-1 game through one complete inning.
The team made of former Southern Dolphin stars piled on 12 runs in the bottom of the 5th to take a commanding 19-7 lead. Juice scored three runs in the 3rd and three more in the 4th to try to stay in the game, but five more runs in the 6th would more than put the game out of reach.
The regular season meeting between the two teams was delayed on more than one occasion, but they both put on a memorable game that Southern ended up winning 20-17. The title game wasn't as close as Southern dominated from start to finish.
Southern's Brielle Meno went 4-of-4 and scoring five runs while being walked twice for a stellar night at bat. Jess Balajadia also had a strong night going 4-of-4 while scoring two runs.
PHOTO GALLERY BROUGHT TO YOU BY: