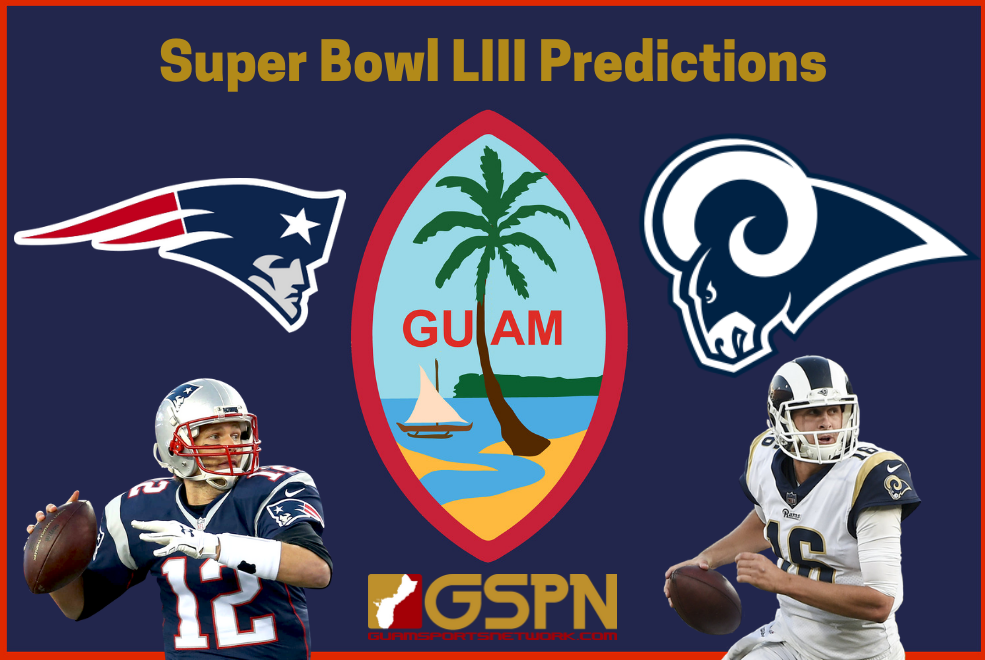 Who's winning Super Bowl LIII?
Guam's football fans chime in on who they're picking to win the big game, Monday 9 am Chamorro Standard Time, between the New England Patriots vs. the Los Angeles Rams.
Many fans declined to comment given their distain for both teams and even those who selected weren't too fond of their picks. Given that Guam is full of 49ers and Steelers fans, seeing their division rivals in the Rams (for 49ers fan) and seeing Brady and the Pats' (for Steelers fan) in the final game of the year doesn't leave too much to be excited about.
Check out who's picking who in the gallery below! (click photo to enlarge quote)
Patriots
Rams