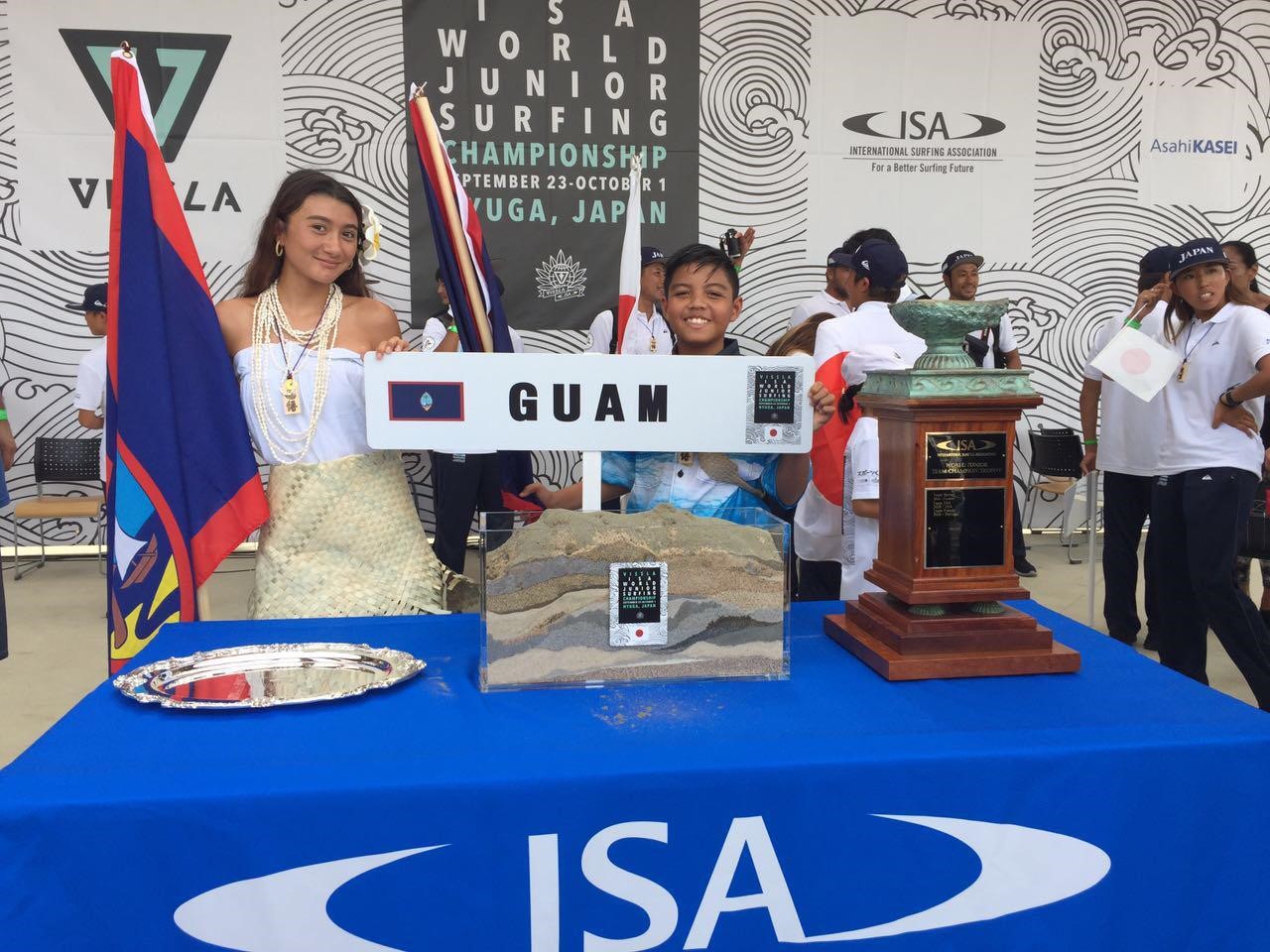 PRESSS RELEASE – The 2020 Olympics set to take place in Tokyo, Japan is underway. Many competing countries are pushing to qualify and make their global mark in this historic international sporting event. Guam is also making waves, literally, with local surfers looking to partake in this opportunity. GTA is proud to announce their support for Guahan Napu Inc., Guam's governing surfing federation. The group is sending a handful of surfers to represent Guam and compete in the 2019 International Surfing Associations World Games (ISA) World Games in Miyazaki, Japan. If successful they will move on for a chance to compete in the 2020 Olympics.
This is the first time the organization will participate in an event with Olympic qualifications slots on the line. GTA is a primary sponsor that is sending Guam's local surfers to compete. 
John Taimanglo, President of Guahan Napu Inc., stated, "GTA's sponsorship means a lot for our athletes. It helps with logistics to bring our athletes together and not worry about the financial burden of getting there. Instead, they can concentrate on the games. It is a tremendous help."
Following an excellent proposal from the Nippon Surfing Association (NSA) and the Miyazaki government, Kisakihama Beach in the southern, surf-rich prefecture of Miyazaki will host the event. The competition will run from September 7-15.
The 2019 edition of the WSG is set to be a historic landmark in the history of Surfing serving as the first event to directly qualify surfers for the Tokyo 2020 Olympics.
Surfers will qualify from the 2019 WSG on a regional basis, with the top eligible man and women from Europe, Africa, Asia, and Oceania landing a spot at the Games. The Americas' regional qualification will come from the 2019 Pan American Games, where Surfing will make its debut.
Taimanglo and the team are honored to represent Guam for a chance to qualify for the 2020 Olympic games, "Thank you to GTA for the support and a big Hafa Adai spirit to our community."

2022 GSPN I MÅS METGOT COMPETITION
2022 GSPN I MÅS METGOT COMPETITION
2022 GSPN I MÅS METGOT COMPETITION
2022 GSPN I MÅS METGOT COMPETITION
2022 GSPN I MÅS METGOT COMPETITION
2022 GSPN I MÅS METGOT COMPETITION
COMING SOON …
GNYFF Championship Saturday
2nd Annual Greg D. Perez Fishing Tournament on Saturday
GML Playoffs
1st Quarter Sports
QUICK HITS
Team Onslaught represented Guam at the National X-Ball League paintball tournament in Sacramento, CA. The squad finished in 3rd place out of 12 teams in the Division 5 category.
Front L-R: Frankie Borja, Robert Delos Reyes
Back L-R: Marvin Reyes, Ericka Camacho, Gavin Santos, Nick Rivera, Nikki Tan, Adrian Mora, Ralph Sgambelluri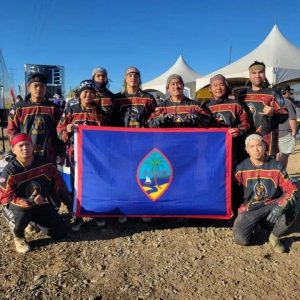 ———————————————–
Purebred Jiu-Jitsu Guam adds three more to their black belt stable. Daniel Cayanan, Cameron Mantanona and Peter Ungacta received their black belts on Saturday from Professor Stephen Roberto.