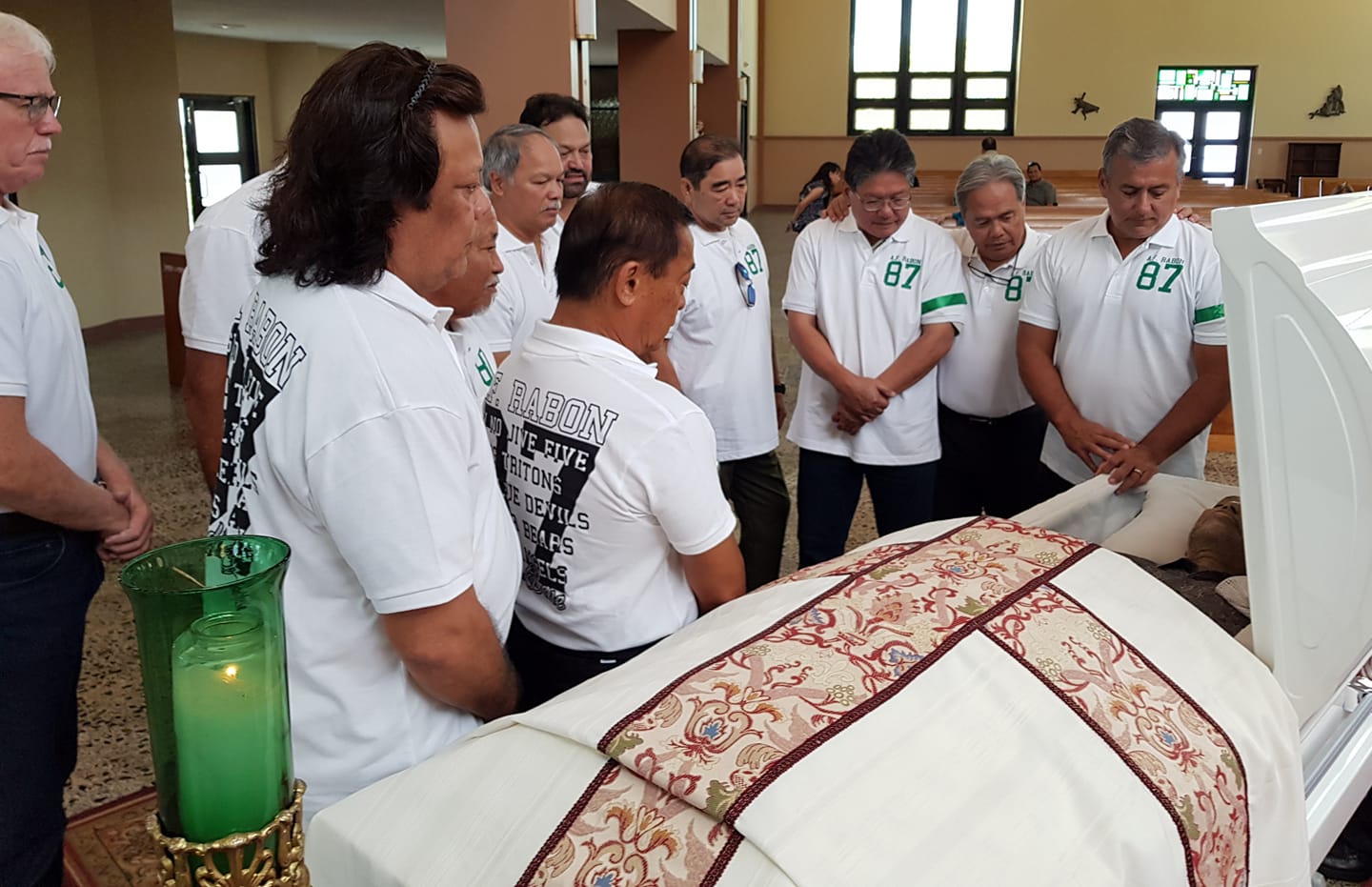 Big, bad Art Rabon was laid to rest on Saturday with a Christian burial at the Barrigada Church.
Considered the toughest and strongest player ever to grace our island's gridlock fields, Rabon was a true legend as a running back for the vaunted UOG Tritons in the 1970's when UOG was the lone civilian team going up against a host of military teams.
Rabon was voted #3 in the all-time greatest football players and was inducted into the UOG Athletic Hall of Fame just two years ago.
A host of former teammates were on hand to say goodbye to the Art, who passed away on March 15 after years of health complications.