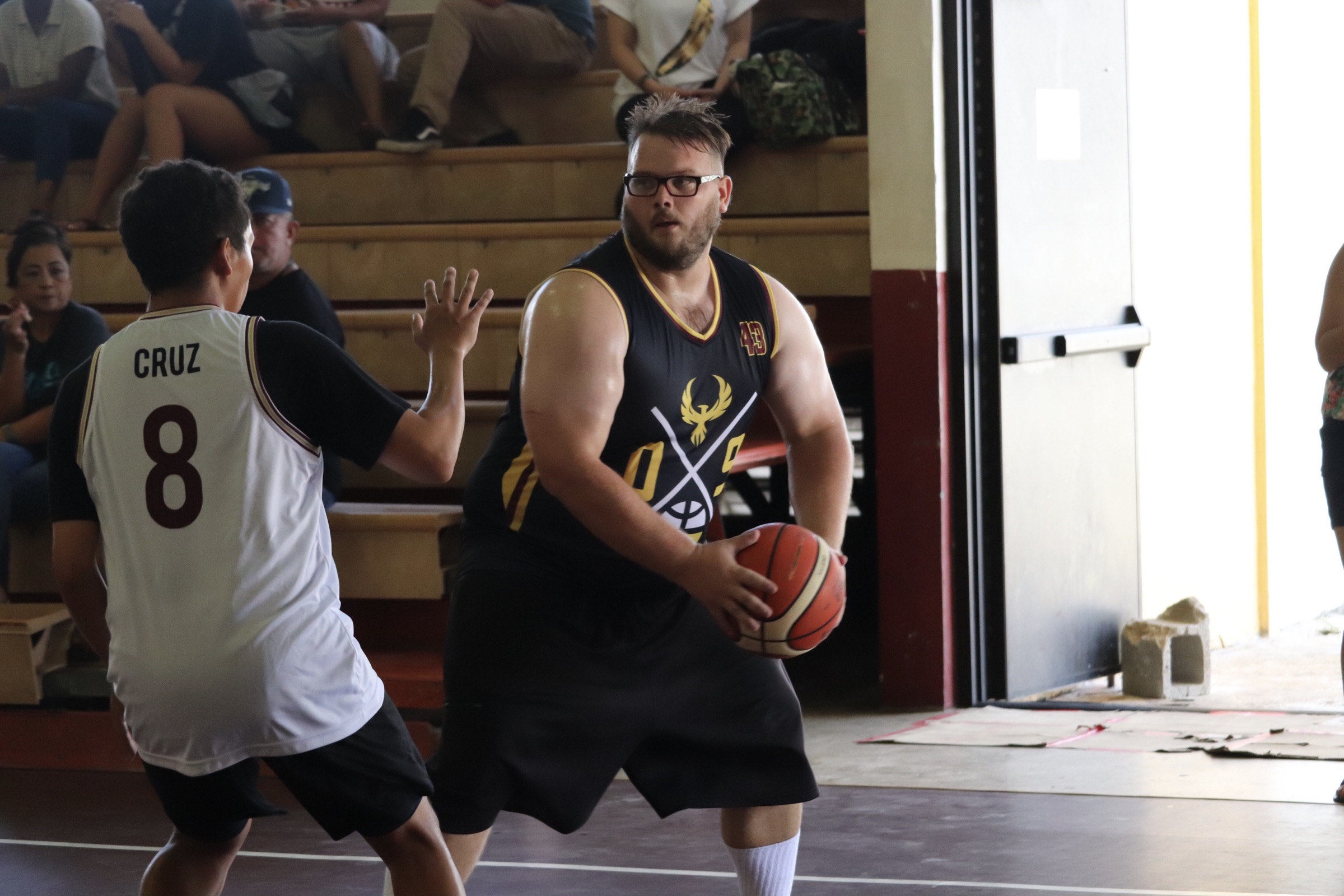 By Kai Akimoto
The first round of the playoffs in the FD Alumni summer basketball tournament continued this Saturday and with the quarterfinals happening Sunday. The day featured two blow out victories for both the class of 2006 and for, the host class, class of 2009. The class of 2009 won 75-47 over the class of 2014. The class of 2006 defeated the class of 2018 with a score of 67-32.
In the first game, the class of 2009 came out right from the beginning to overwhelm the class of 2014 and end the first half with a 43-22 lead.
Dom Sablan dropped 13 and 4 assists in the first half. 2014 was unable to answer the fast paced scoring of 2009 as Sablan found his classmates down court to push transition points. With the 2009 in control of the pace of the game, there was little that could be done as the clock expired leaving the final score 75-47. Chris Chang led 2014 with 17 points
The second game of the day saw a similar outcome to the first as 2006 overpowered the class of 2018. Initially, the score remained blank as both teams were unable to find the basket. Roughly four minutes in, Julius Yu started it off for 2006 as he would score five straight to start off the game. Gus also grabbed 9 points after hitting 3 3-pointers in the first half. By the half time, the 2006 established a 10 point lead at 28-18.
This deficit was seemed less unsurmountable than what the score would soon become as Chu came out of the half with a hot hand, hitting a 3 pointer on the first possession. 2018 was unable to get anything going for them in the second half as they were unable to hit shots. As the final seconds ticked off, 2006 looked forward as they advance to the second round. Julius Yu led his team with 29 points.
Sunday Scores
2016 – 45, 2007 – 34
91/92 – 53, 79/80 – 35
98/00 – 62, 74 – 55
2009 – 67, 2008 – 53
2012 – 49, 2017 – 30
430 – 52, Legends – 34
PHOTO GALLERY BROUGHT TO YOU BY:

COMING SOON …
High School Football starts Sept. 29
Brawl 3: Oct 13
Guam's Strongest Man and Woman Competition October 29
QUICK HITS
The Figo Islanders 40s women's softball team took gold in the Senior Softball World Championship in Las Vegas. Figo came out of the loser's bracket and beat the Arizona Belles 17-3 in the AA division championship game Sunday afternoon.
Other Guam teams that played in the 40s tournament were: Team SOTTA (women's) and Bud Light Guam, Friars 671 and Sindalun Guahan (men's).
Sindalu finished a respectable 4th out of 24 AAA division teams.