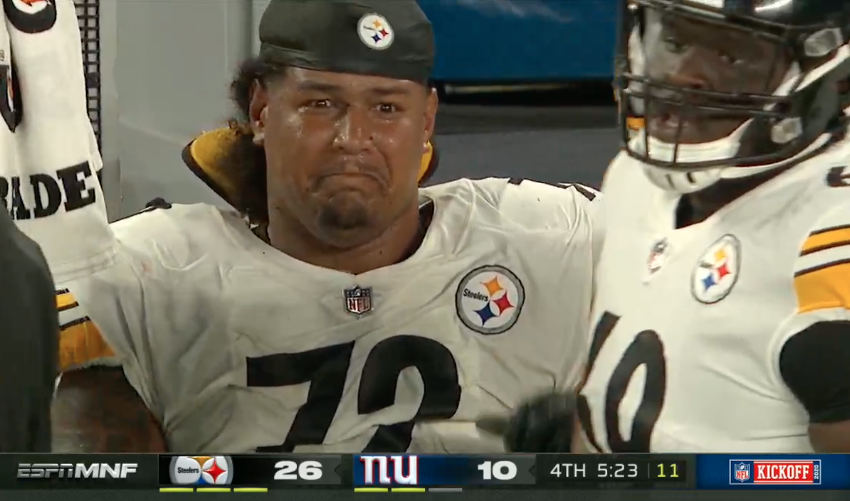 Guam's Zach Banner was making a strong debut after being named the starting Right Tackle for the Pittsburgh Steelers in their first game of 2020 before a late 4th quarter knee injury forced him to be carted off the field.
Banner went down on a touchdown pass to Juju Smith-Schuster to seal the Steelers win and needed assistance from teammates to get off the field. While waiting for the cart, Banner tried to hold back his emotions as he fears the severity of the injury.
Game Stats
61 snaps (23 run, 36 pass)
52 good blocks
1 bad block
2 questionable blocks
7 no one to block
0 sacks allowed
0 penalties
After the 52nd snap, Banner started holding his right knee on a pass play. He would go down in agony on the teams final touchdown pass of the night. The Steelers would get the win 26-16.