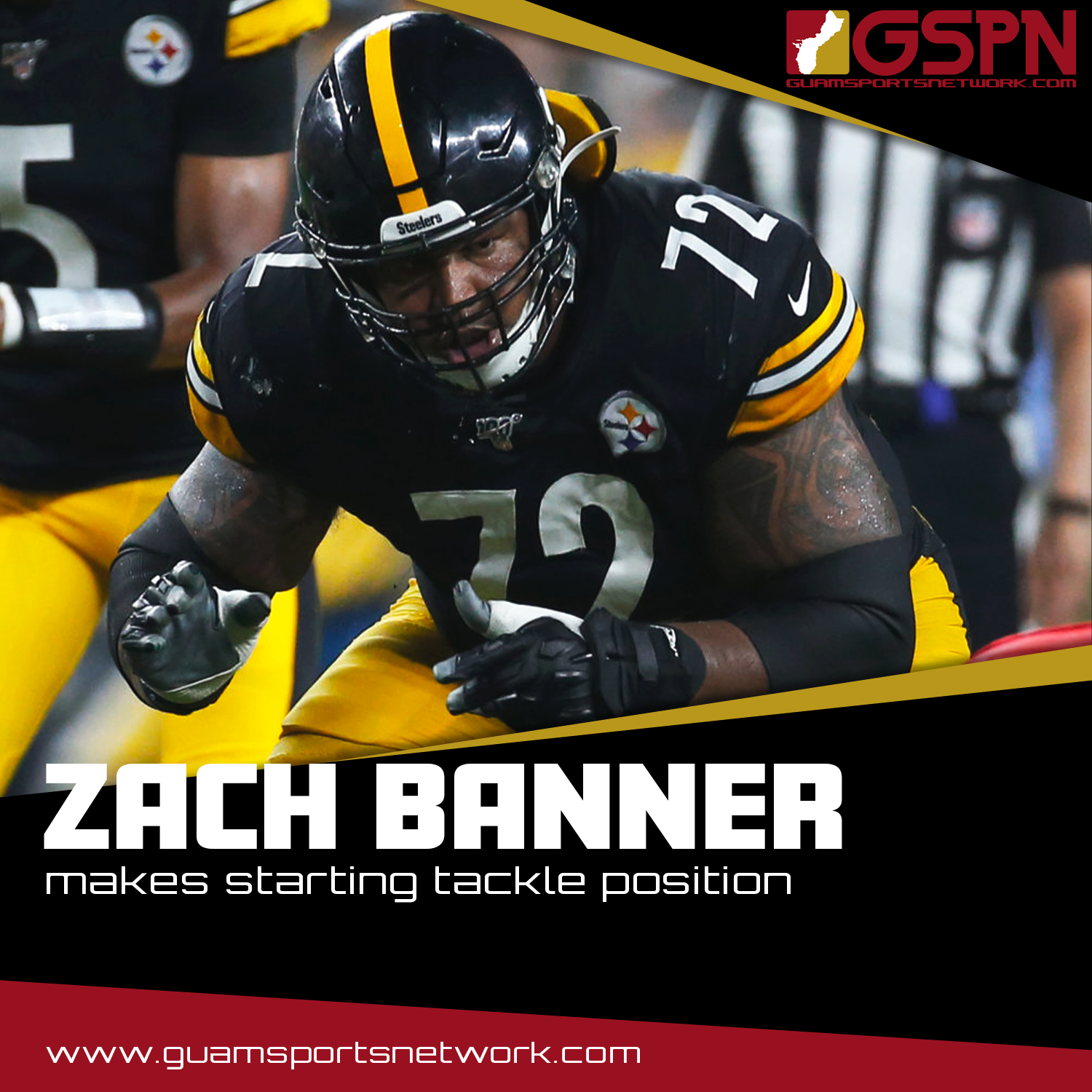 IT'S OFFICIAL: Zach Banner has earned the starting right tackle job for the Pittsburgh Steelers. Head coach Mike Tomlin made the long-awaited announcement after practice today.
"Banner is the starter at right tackle," Tomlin said, according to steelers.com.
After his visit to Guam in February, Banner hunkered down and focused on his goal of earning the starting position. Mission accomplished!
The Steelers play their first game against the New York Giants on Monday Night Football