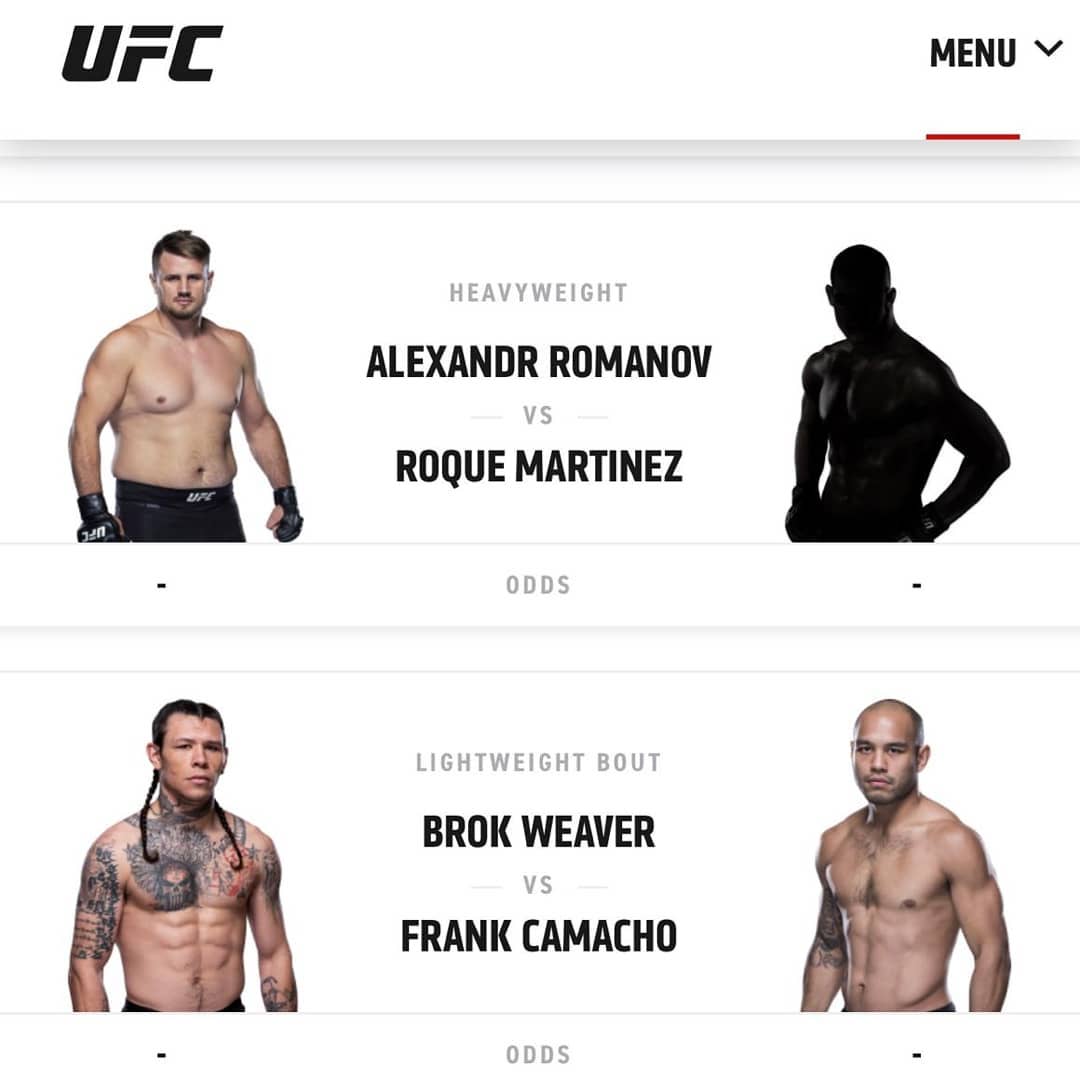 Guam's Roque Martinez will make his UFC heavyweight debut this weekend against Alexandr Romanov, joining fellow Guam fighter Frank 'The Crank' Camacho in UFC Fight Night 177 in Las Vegas!
Martinez signed with the sports agency Iridium Sports over the weekend, quickly getting him a fight on a week's notice.
Martinez (16-6) and Romanov (11-0) will both be making their UFC debut this weekend!